Pacific Northwest Sculptors hosted a virtual for the "Emergence" online sculpture exhibit. View the recorded event. The reception celebrated the first online sculpture exhibit presented by the group. Entrants from 32 states submitted over 500 works.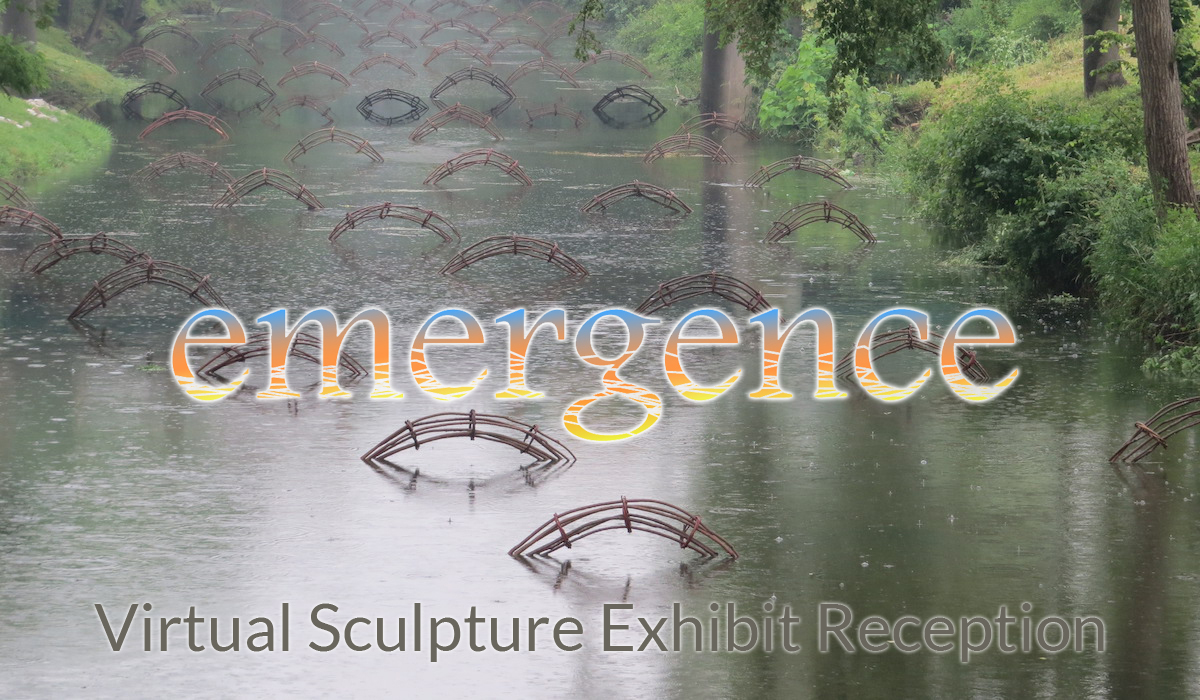 Author, critic and curator, Richard Speer was the juror for the exhibit. He shared his observations and discussed his selections. The show included 61 pieces.
"River Weaving," received the Best of Show award, created by John Siblik, Associate Professor of Art at Northern Illinois University. The environmental installation represents years of evolution from concept to realization. The piece includes 103 elements installed in a quarter mile of river.
As Siblik describes his installation, "The river forms the Warp and the Elements placed in the river form the Weft. Each Element is 6 feet by 3 feet by three feet. The elements are made from Willow canes which often grow along rivers, marshes and wetlands. The original design for River Weaving dates to 1986."
Other award winners include: First place to Stephanie Robison; Second Place to Gard Jones; and Honorable Mentions for Jessica Bodner and Karen Theisen.