Our PNWS group show June 2 – July 29, 2023 at the Newport Visual Arts Center will feature 56 wonderful sculptures by 31 PNWS members.
Opening Reception – Friday, June 2nd, 5pm-9pm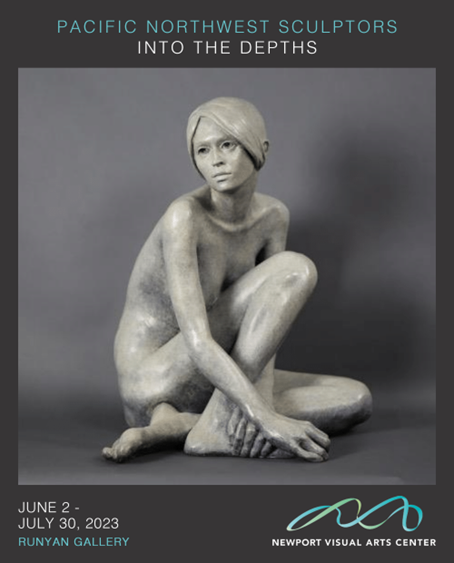 "Into the Depths" includes local and regional sculptors who dove into the depths of their multi-dimensional imaginations to create this all-sculpture show. Visit a treasure trove of unique, three-dimensional art.
Into the Depths will be on display.
Featured artwork by Jill Perry Townsend
Opening reception acoustic guitar music provided by Skip Trantow, husband of board member, Toni Parque