Andy Kennedy
A couple months ago I described some of my clay sculpting tools, a fork, a baseball bat, a stone with a sharp edge. Tools can also be a word or an idea, or a whole system of ideas, anything that can be used to affect change. The tools of this essay are vague abstractions grounded by physical elements of process. And presently featuring an orange plastic bowl, about 17" diameter and one inch thick all around.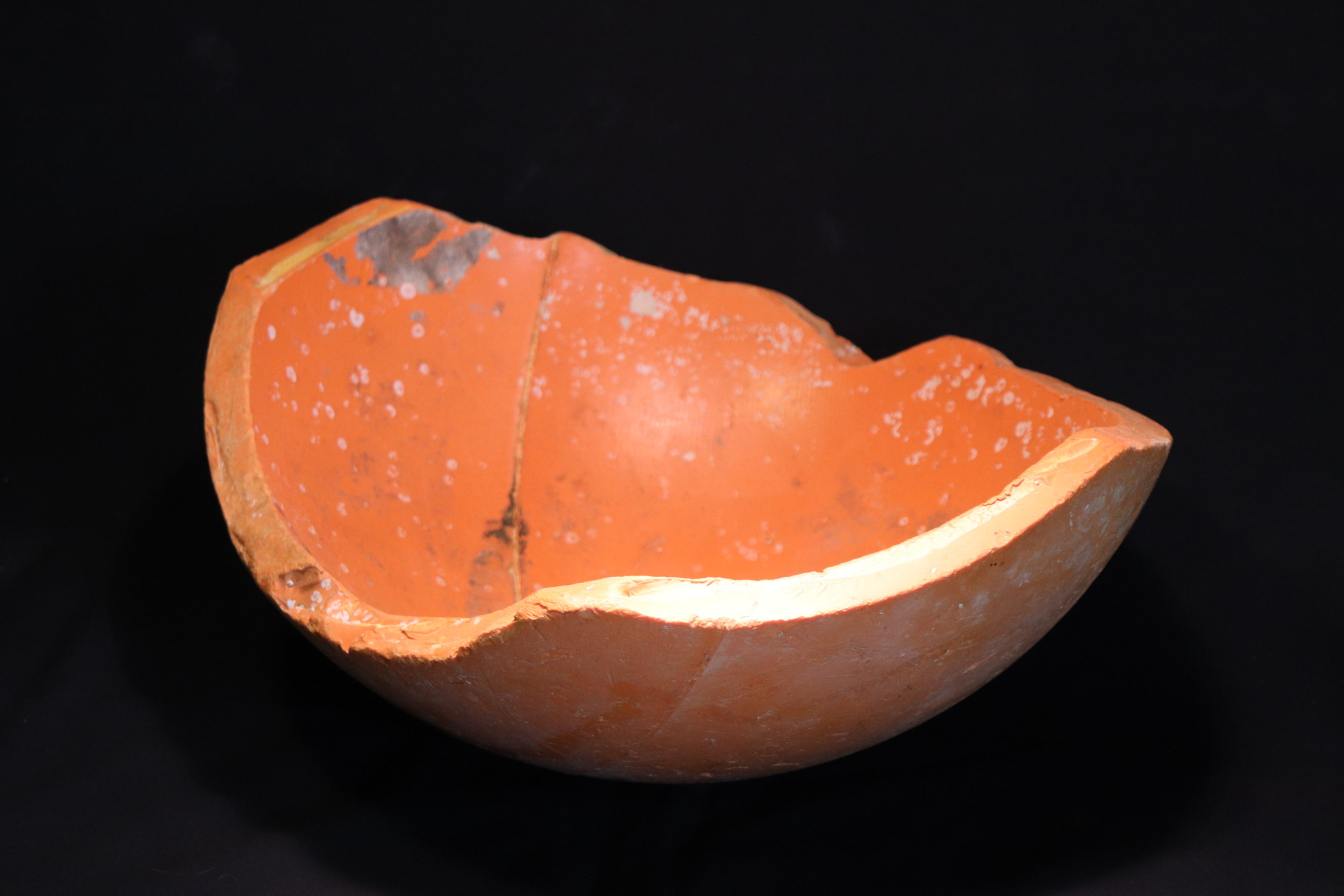 It's very rounded because this bowl was part of a sphere that was once a float for a fisherman's net. I found this orange plastic bowl buried in sand on the beach of Ft. Stevens park by Astoria and hauled it home. It's surprisingly heavy at over ten pounds. I'm going to pause, because there was a time when I did not know what this thing really could do. That was a time of unknowing, but keen recognition that this orange bowl seemed to have Potential written all over it. Like being handing a big puzzle piece that is connected to a huge new view of the world. Finding this orange hunk of plastic was like a wardrobe that leads to Narnia or hearing at a planning meeting for International Sculpture day that an empty storefront adjacent to the CAVE might be available for art installation.
There were a few moments in the middle of International Sculpture day within the bustle of other artists setting up demonstrations and Vancouver residents walking into the PNWS event. I was there, in the middle of an installation that I co-created with Amber Metz (AKA Aim Axon) called Meditation and Manipulation playing with one of the 200+ bamboo sticks that I brought into the CAVE Adjacent space over the month leading up to the event. I stood there observing yet another wondrous property of an orange plastic bowl, a piece of found object art that I now call the haFast forms a cone with my hand at the apex and I'm in that state of discovery and surrender to wonder spontaneously conjured, hyper-present, ready and willing, at the axis of crafting reality and it occurs to me, "The quality of this moment is the thing I want to share".