I've wanted to do this since Carole first asked me to announce it. I finally made the third iteration and was not disappointed. What a hoot. Here's the idea. On certain Wednesdays, (to be announced to members) Carole Murphy opens her sculpture studio and her immense collection of oddities for members to use as they see fit.
Now I just stuffed my collection of "I may want to make something out of this someday" items in a 10' x 20' storage unit. Compared to Carole's collection that is puny and I am filled with shame. That is to say, there is a rich collection of materials and media available at Carole's sculpture studio. There is a wall of chisels, beaver chunks, shiny doodads, and feathery bits from some creature that died in the sea. There is fodder here, workbenches, and tools. If like me you toil in a studio alone, with little heat, and poor light, rats nibbling at your heals, a visit here would be a welcome relief.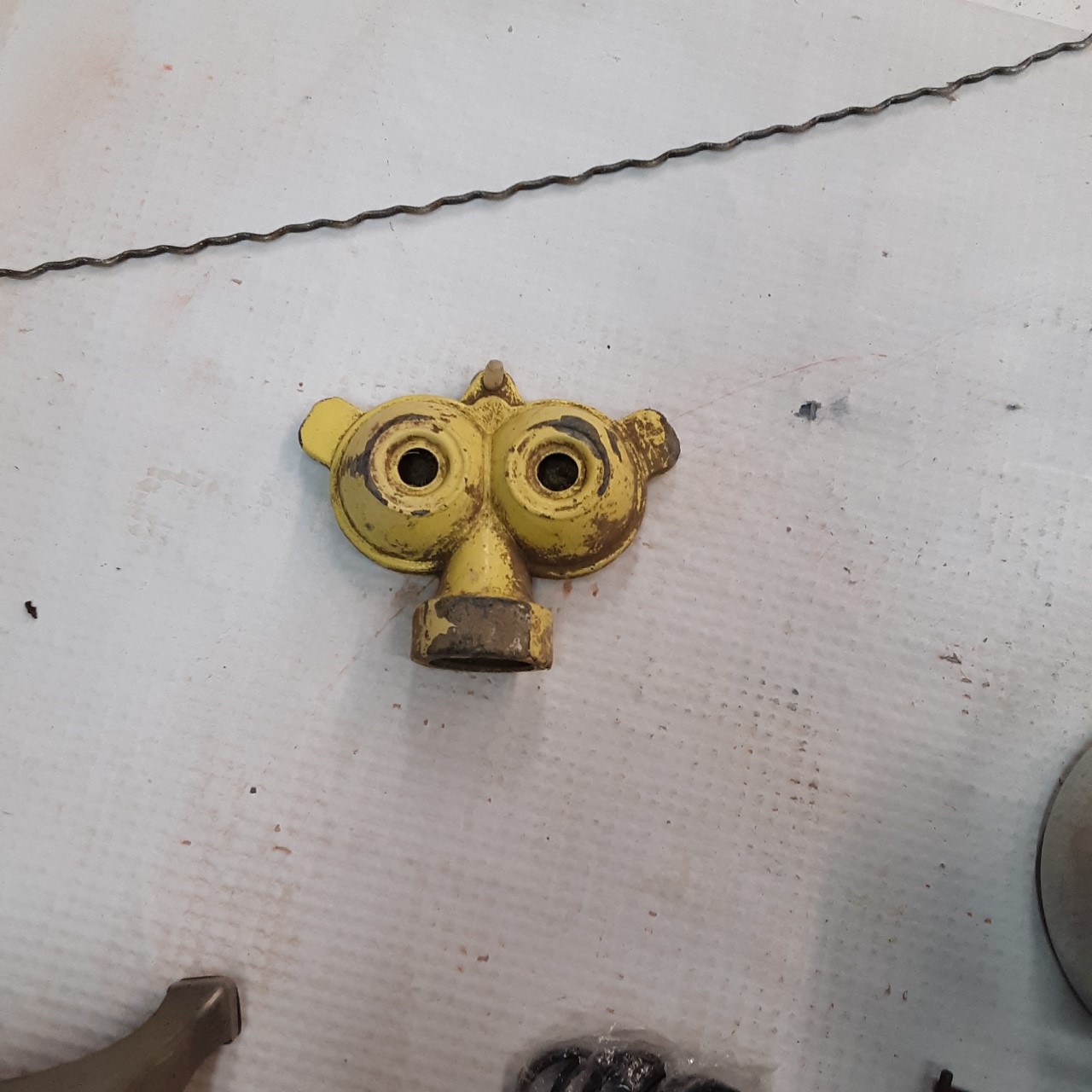 Sculpture Studio or Candy Land…
Right off I found most of some wooden puppet thing that had suffered decapitation. Carole offered the head of the temple lion dog which I obtained by means of a cement saw. I spent the session carving down the neck so it would fit in the body of the puppet thing. I was successful in this. Not only that but it no longer looks like a lion dog but more like a pig and I'm not done yet. I don't know where this is going. I don't know what's in that chunk of head cement. All I know is that I hope it's worthy.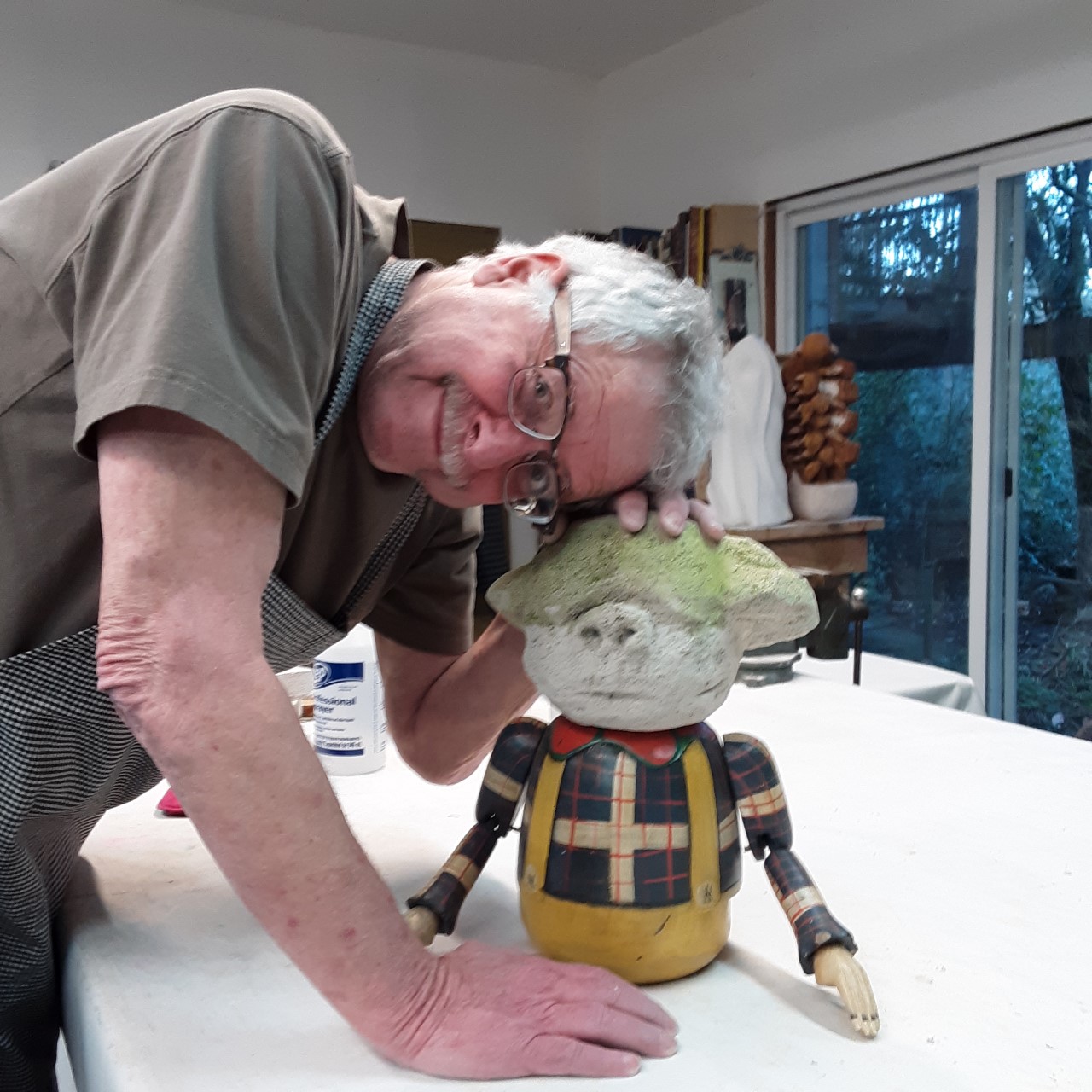 Joe Cartino appeared. Being a sculptor of put-together bits I am not surprised that he would be drawn to such a place. Here he examines some artifact to determine if it could be art or he should put it down quickly, back away, and go wash his hands.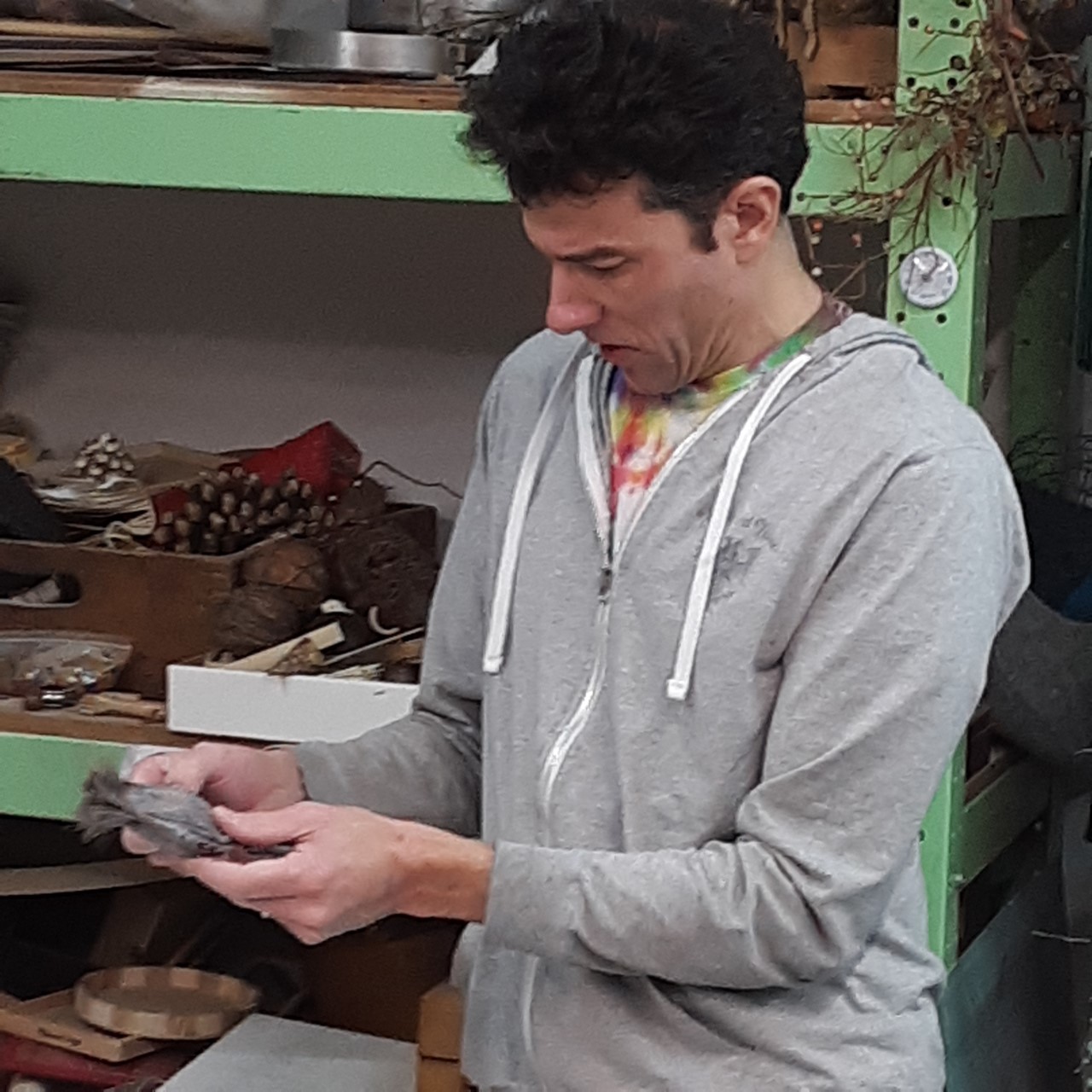 What are these? you may ask. These are the things that beavers chuck out of trees. The inedible bits they spit out as they take down your price Japanese maple. Wouldn't it be fun to make a beaver out of those?
Here's a box of letter stamps. Old school letter stamps. It goes on and on. Shiny and matt, plastic, metal, wood and shell, antique and newish. It is a thing of mine. If I miss my hoard I can go here and feel at home. Watch for announcements. This is a fun thing and a chance to collaborate or just show what you've made to another sculptor who will understand and not think you are weird because of it. Then again…
Here are some of the thousands of things available:
To learn more about Pacific Northwest Sculptors events, contact us today!