This month, our Making Space sculpture gallery show displayed the talent and commitment of both Pacific Northwest Sculptors and Northwest Stone Sculptors Association members. ArtReach Gallery is a huge space and we filled it with excellent examples of our work. We drew a steady stream of visitors. I heard many positive remarks about the quality of sculptures in the sculpture show from International Sculpture Conference participants. We presented ourselves well.
Collaborating For A Sculpture Gallery Show
The effort required to assemble 39 pieces from 25 sculptors was epic. We had five or six sculptures between 5' and 8' tall. There were multiple stone sculptures nearly equaling the weight of their creators. My only regret is that the show only lasted four days.
The lack of sales was disappointing, but the boost in visibility and a few new memberships may have long term benefits for the organization. This was our first collaborative venture with NWSSA. I hope we will produce another show in the Seattle area. Sheldon Hurst, the curator at ArtReach has also suggested we display a few sculptures at ArtReach on an ongoing basis.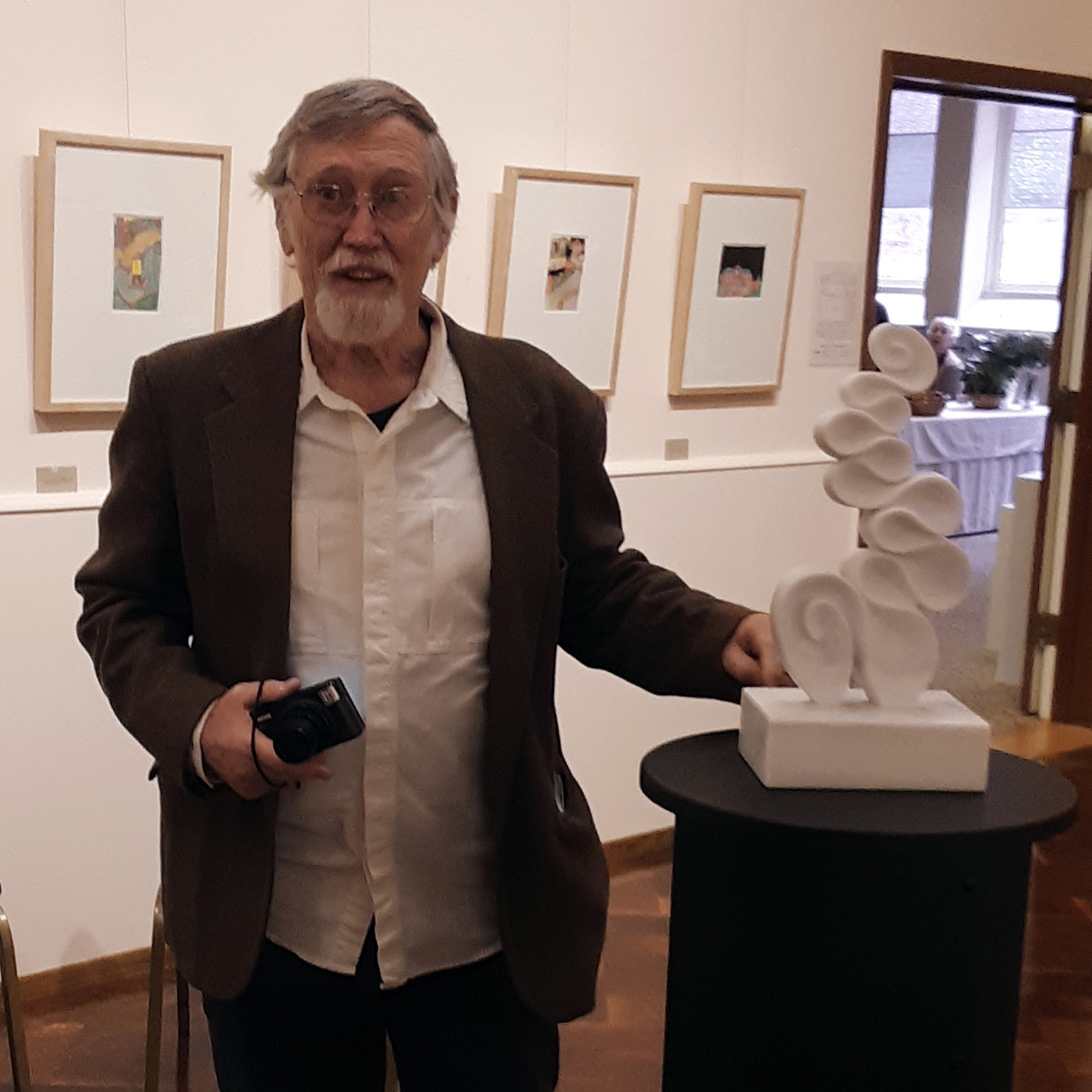 Special thanks to Bob Dale for identifying the space and making introductions. Working with Sheldon Hurst was as pleasant an experience as I've had in a long time. Additional thanks to Dave Gonzo and Andy Kennedy for moving pedestals to and from storage. A special thanks also go to Sue Quast for taking the lead on hospitality for our reception. And, no activity is complete without a thank you to George who helped with coordination and assisted in judging the entries. Shelly and Jessica worked kept us visible on social media. Thank you to all the participants who put a lot into getting work to and from the gallery for such a short event. And, finally, there are a number of NWSSA members who deserve a nod, including Cyra Jane and Carl Nelson whom I worked with directly.
Thanks to Marty Eichinger for co-hosting a reception for conference attendees and PNWS members. That was a great networking opportunity.
I'm sure I've overlooked a few others who also deserve to be thanked. My apologies.
To learn more about Pacific Northwest Sculptors events, contact us today!