PNWS Members are encourage to share news of their work, upcoming shows, thoughts on techniques or reviews of work they've seen. The best way to do this is by Posting to their Member Profile.
In the past, unless you visited each individual Member Profile on a regular base you may miss some of the timely content from these posts like temporary gallery shows or non-PNWS events of interest but not anymore.
We have added a MEMBER POSTS sub menu under the MEMBERS menu .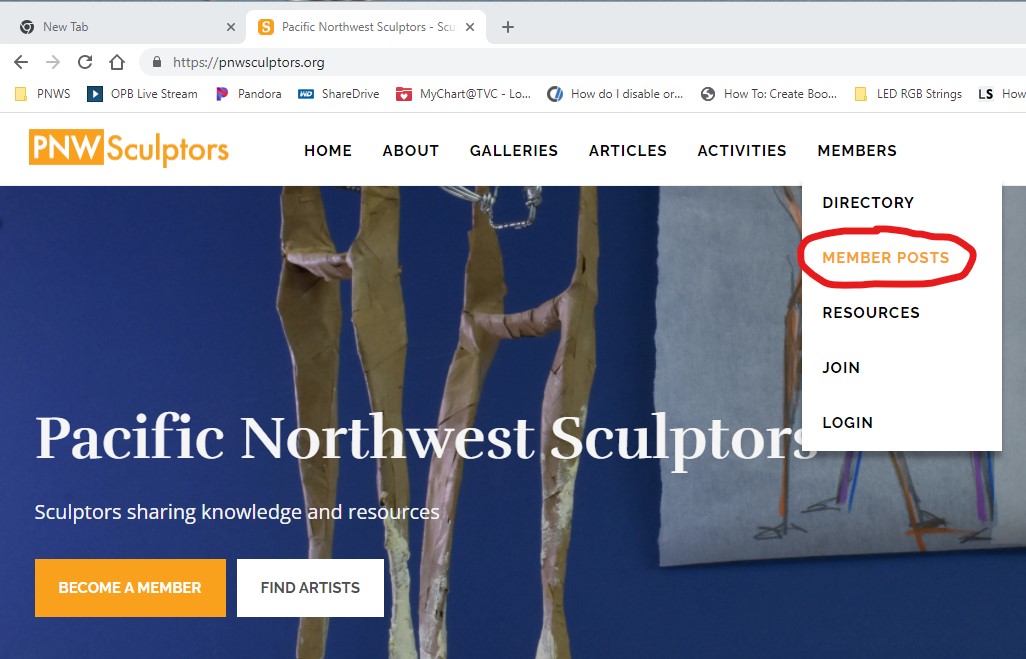 When you select it you will be presented with a listing of last 100 member post with the most recent at the top. Check it out and make it a habit to visit this page regularly to see what PNWS members are sharing.