Only PNWS Members can create and edit posts. To create a post you must first Login in to you Member Profile. Once logged in, when you navigate to your Member Profile you will see the Create and Edit tabs next to the Gallery tab.

If you click the Manage Posts tab a list of all your draft and published posts will be presented.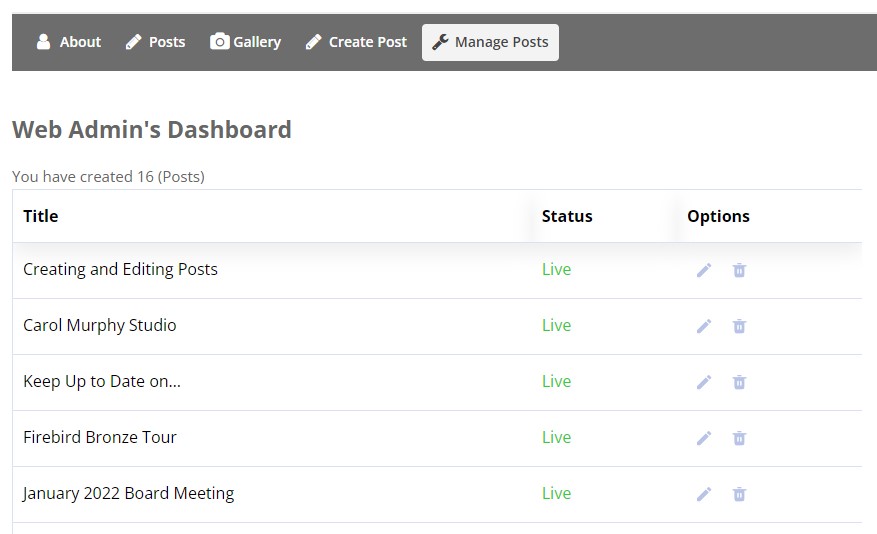 If you click the Create Post tab a post generation form will be presented with the following form: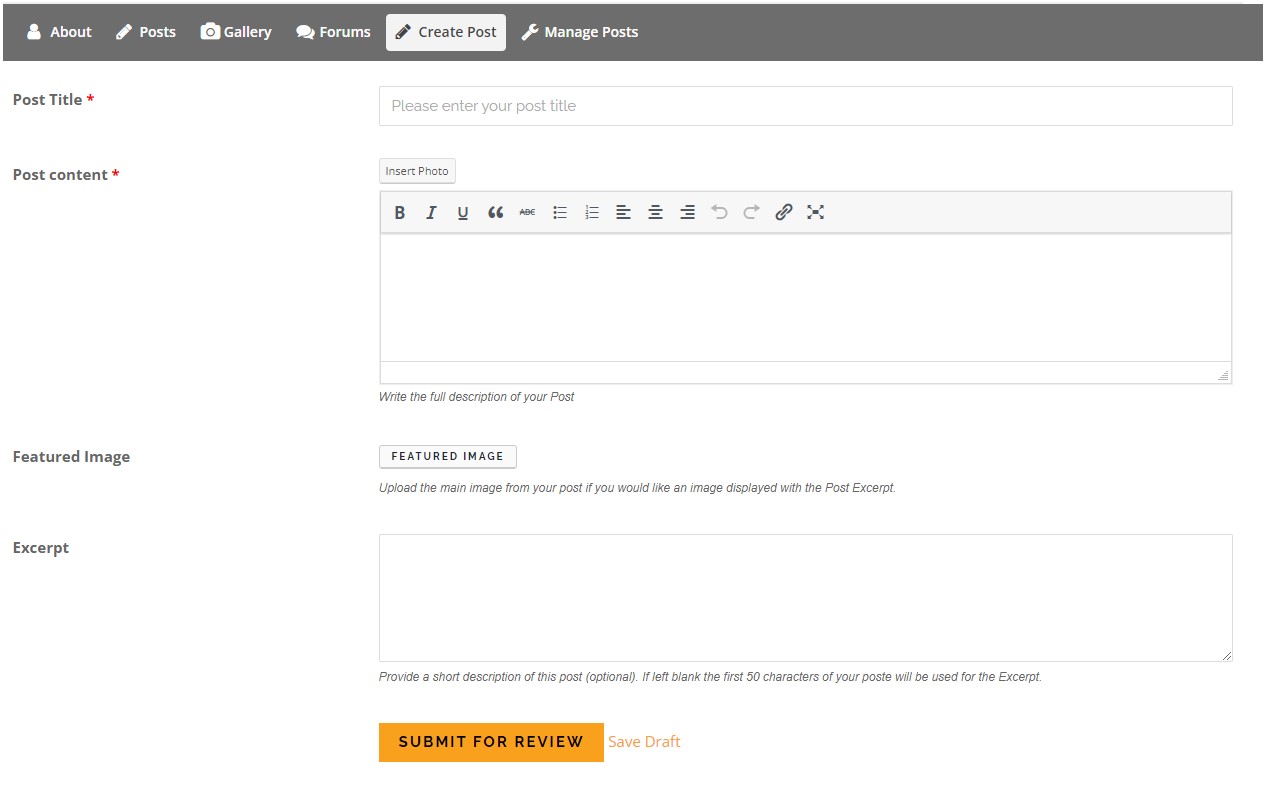 Post Title (* required)
Enter a title for you post.
Post Content (* required)
Enter your post content here including photos and links. See instructions below for inserting Photos and Links.
Featured Image (optional)
The featured image is one that will be included with the Post Excerpt. The PNWS site uses Excepts on the ARTICLES, MEMBER POSTS, and CALENDAR pages to make it easier for visitors to the site to find content they are interested in. Including a featured image can add interest in visiting your post
Excerpt (optional)
Enter a short summary or introduction to your post that will be presented as part of the Except. If you leave this field blank the first 50 characters of your post will be used for the Excerpt.
Save Draft or Publish
At any time you can click Save Draft to save your work. Once you have finished your post and are ready to make it public simple click the PUBLISH POST button.
Your post will now be visible on your Member Profile page as well as an excerpt will be visible on the MEMBERS POST page.
---
Inserting Photo
Just above the Post content field there is an Insert Photo button. Use this button whenever you reach a point in your post were you would like to insert a photo. The photo will be inserted right after the cursor. Once the photo is loaded you can select, edit and resize it. Once you have selected a photo you can use cut and paste to move it within the post.
You can insert as many photos as you like.
Note: If you are uploading an image from a mobile device it is important that you have a good service connection and some patience while waiting for the photo to upload.
---
Inserting a Link
You can insert links into your Post content. When you reach a point in your post where you would like to insert a link highlight the text you want to add the hyperlink to then click the link icon.

That will present the following drop down at the point you are going to enter the link.

If you enter the URL and click the return arrow the URL will become the link.
If you click the gear, the following popup will appear.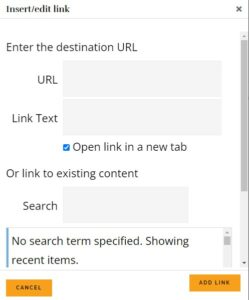 From the popup you can enter the URL and the text you want to be highlighted in your post. You can also check 'Open link in a new tab' so that you post will remain up while the reader visits the link.
You can also search for existing content (posts or pages) that already exists on the PNWS site.
Once you are done, click ADD LINK (or UPDATE if you are editing a link).