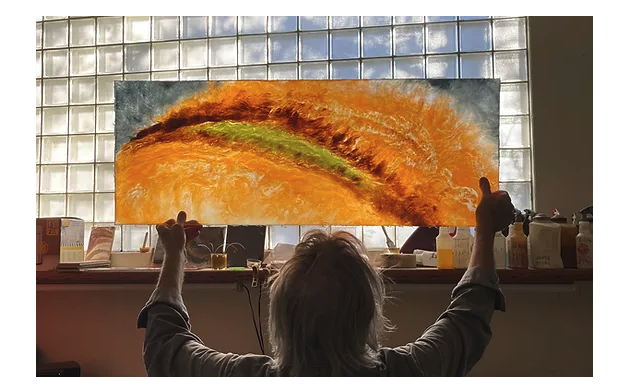 Marty Eichinger has agreed to host our meeting in July in his studio.
A long time member of our group Marty is exploring a brand new avenue of work and has lots to share with us.
You can see some of his new work here Art At The Geode
Seeing as this is an in person meeting we are asking those who attend to bring a snack or liquid to share for the conversation time. We will be meeting at 2516 SE Division, St., Portland, Oregon 97202
For those who are out of town the plan is to have a device connected to the Zoom meeting which will allow you to see and hear what is happening.