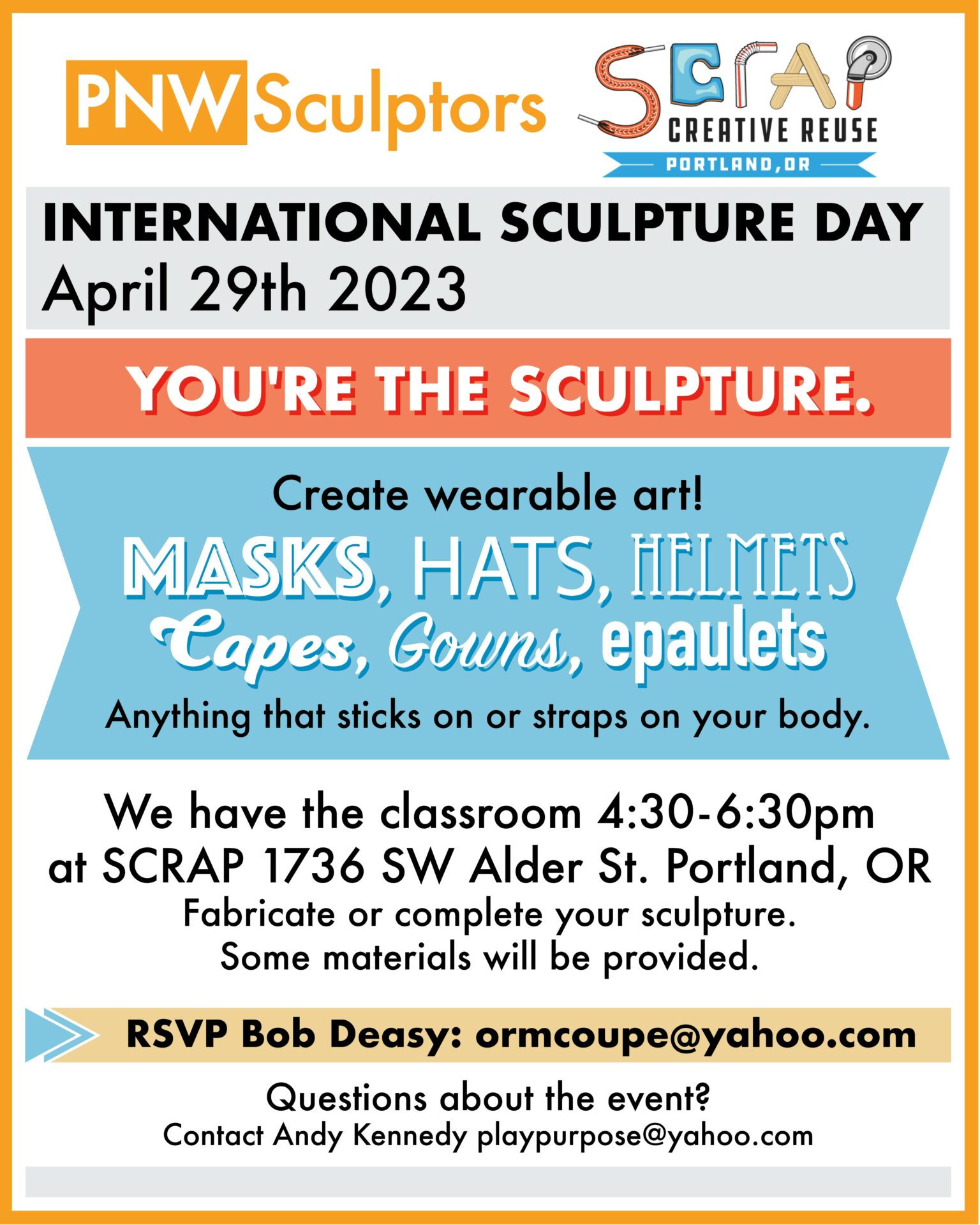 Celebrating IS Day Saturday April 29th, 2023, you are invited to join other PNWS Members crafting Wearable Art at SCRAP (1736 SW Alder street, Portland). We'll bring our creations out to several locations in downtown after using the classroom/workspace at SCRAP between 4:30 and 6:30 pm.
You are encouraged to bring a plan, or a work-in-progress, to complete during our time at Scrap. There will be plenty of cheap and quirky art materials available. RSVP Bob Deasy <ormcoupe@yahoo.com> or Andy Kennedy <playpurpose@yahoo.com> Let us know if you have questions about the event.
A likely follow up to IS Day could be a trip together to Gathering of the Guilds on Sunday the 30th, and certainly the PNWS Member meeting studio tour/potluck at Julian Voss-Andreae's that evening at 7pm.