Here's a short list of what our members are doing this month.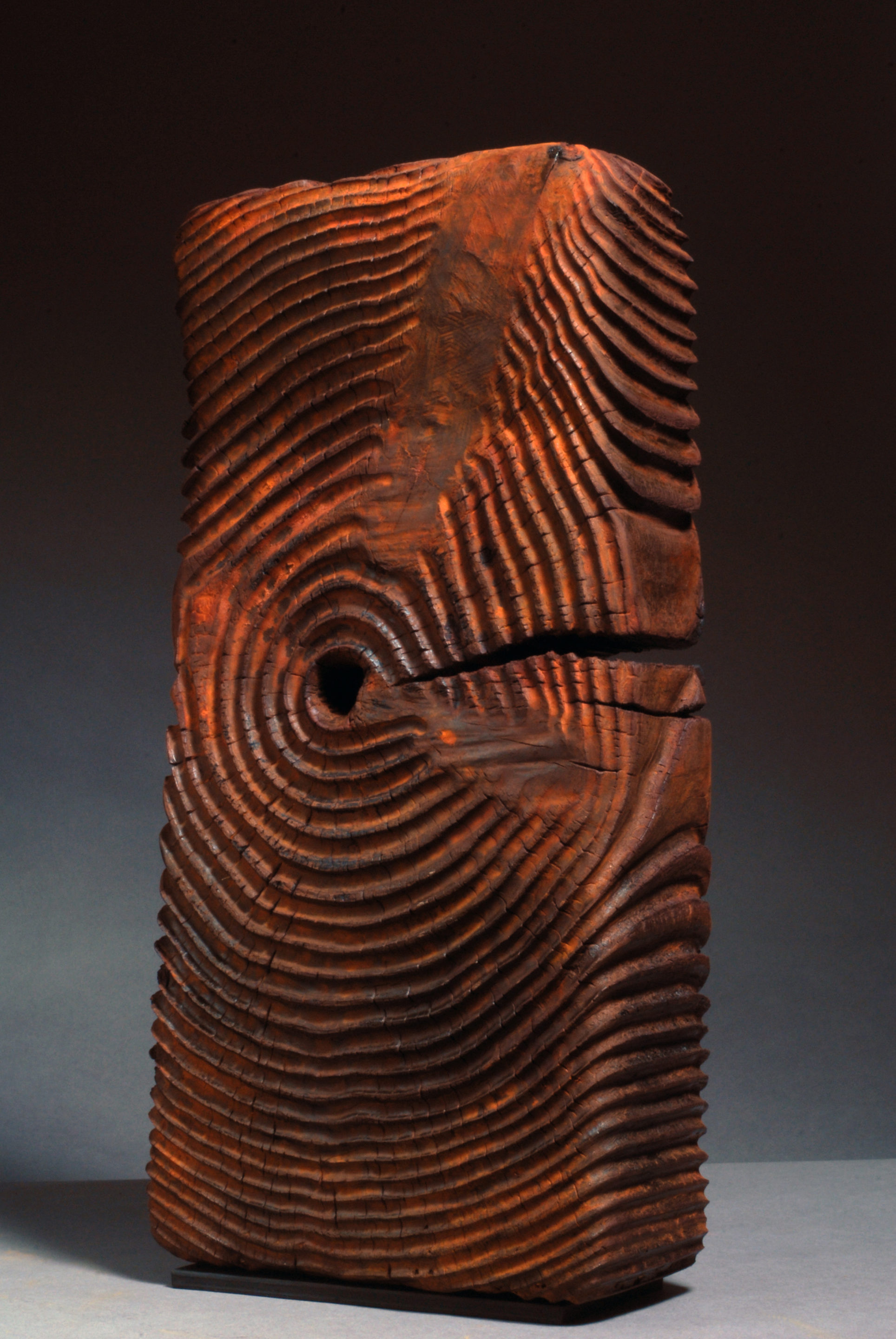 Rick Crawford's "Port-Hole Slab Series #20", repurposed Douglas fir, steel, patina. This is one of Rick's pieces in an upcoming show at the Hoffman Center for the Arts in Manzanita.
---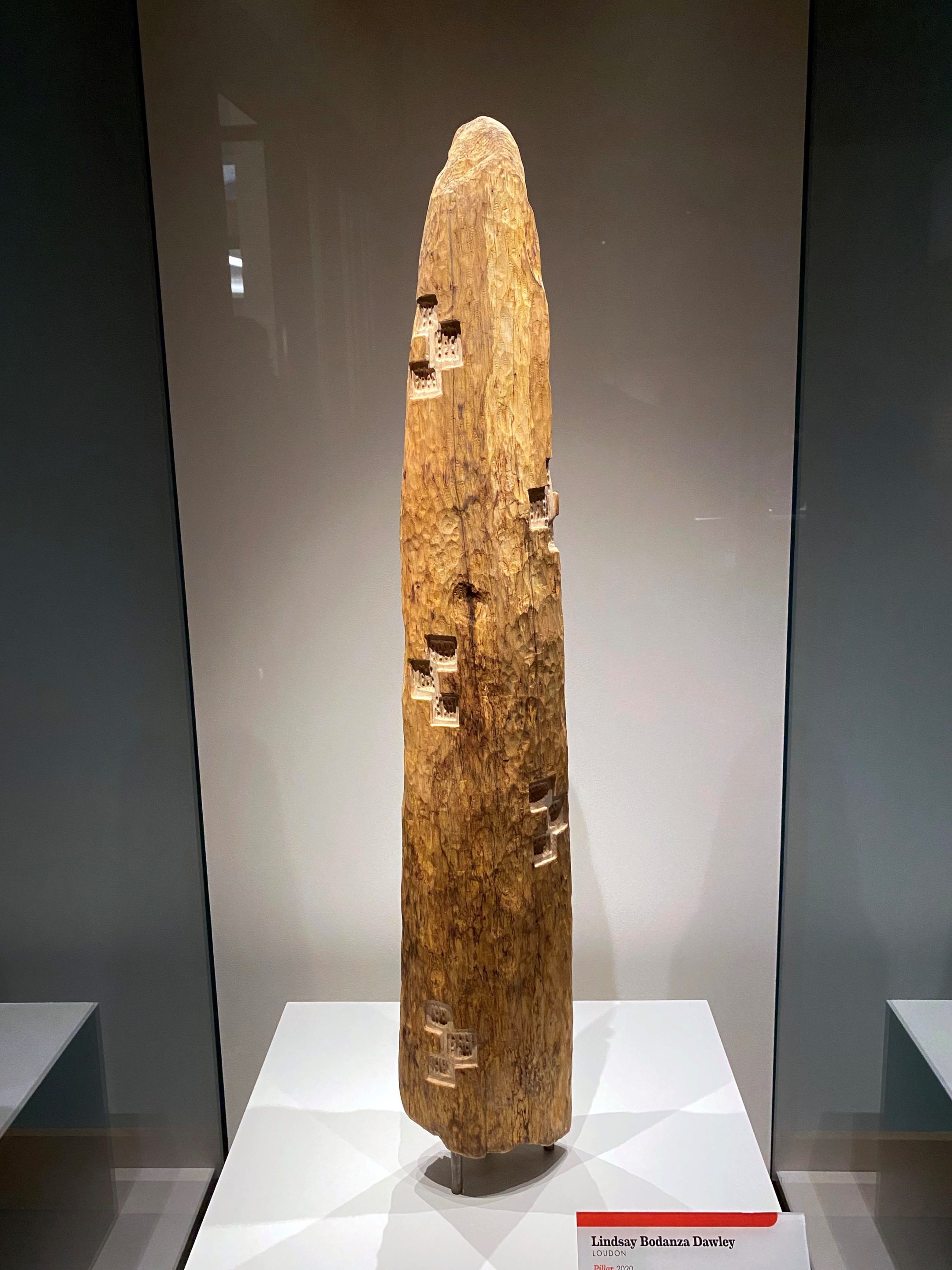 Lindsay Bodanza is one of seventy five artists selected for the 2021 Best of Tennessee Craft Biennial including "Pillar" by Lindsay Bodanza Dawley. The exhibit was held at the Tennessee State Museum in Nashville from October 29th – February 20, 2022.
---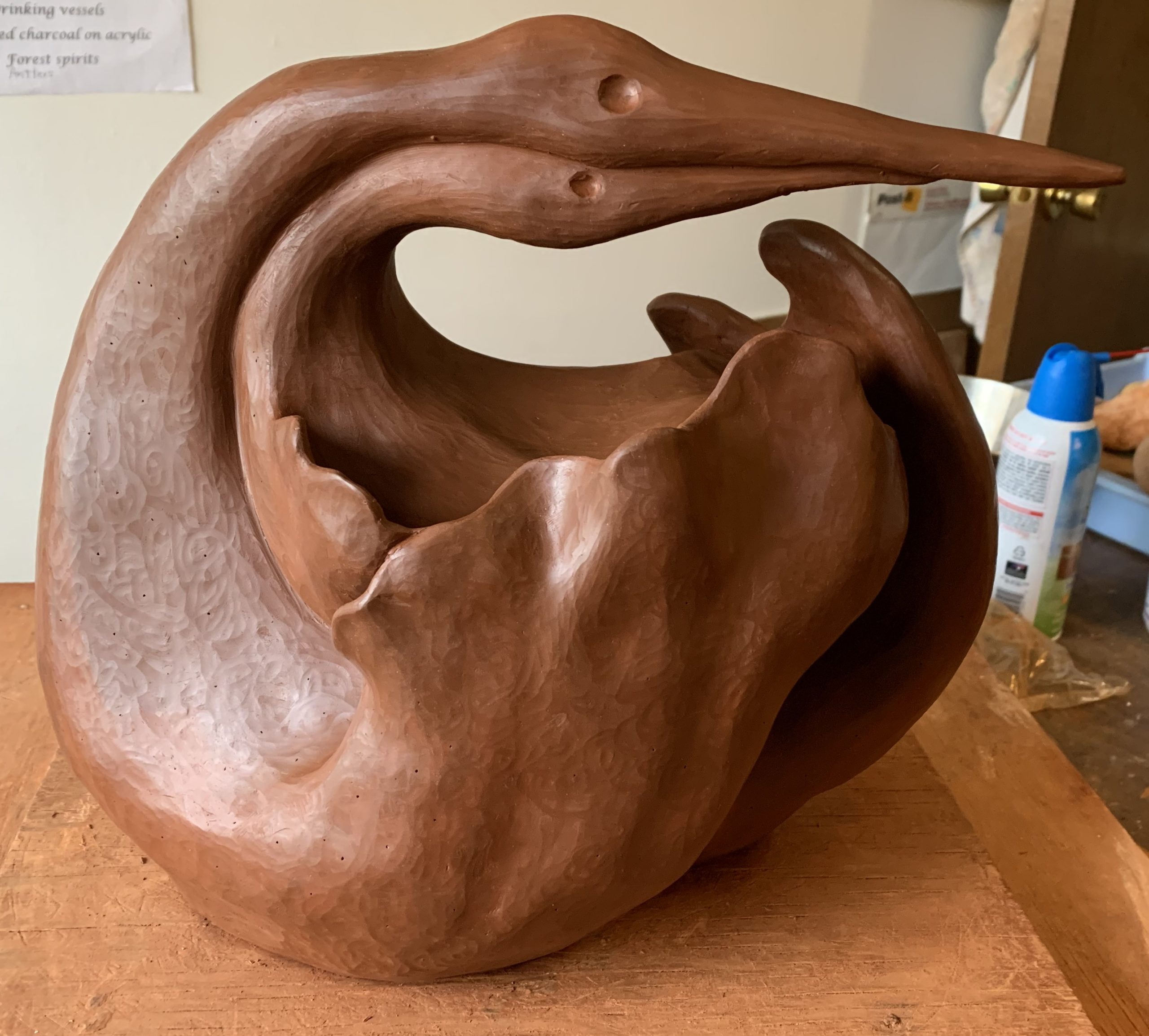 From Katie Sallos, work in progress is of a bird and her chick. It began with a drawing and though not part of any planned series, it represents a theme of life creating new life that is often repeated in my work. Creating expressions of life renewing itself gives me a sense of harmony and hope."
---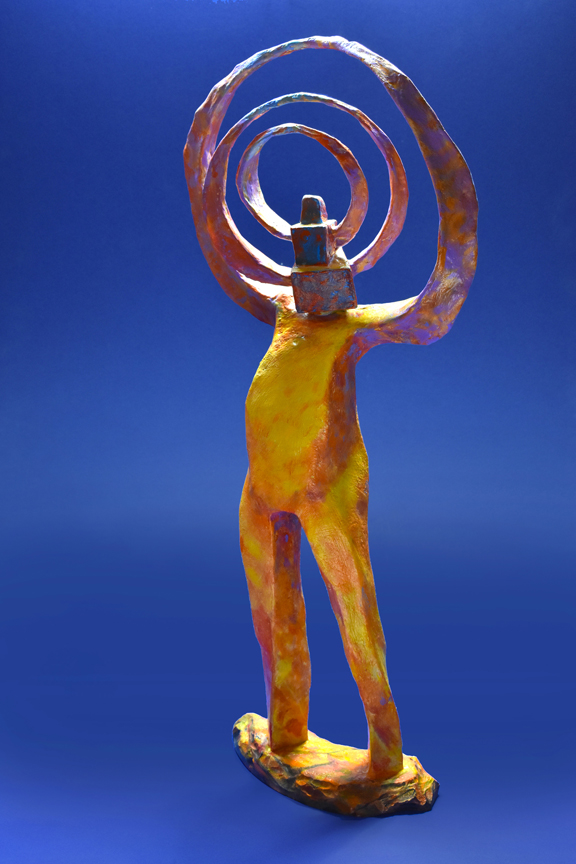 From Chas Martin, masks and a few sculptures are on exhibit through the end of March at PDX Commons, 4262 SE Belmont, Portland.
---
Two pieces from Jessica Bodner. First a work in progress. Second, a recently installed piece for a client in Malibu "Blue Ellipse" 5′ x 2′ Stainless steel with powder coating. "I am also honored to announce my commission of a new public art sculpture for the University of Hawaii West on Oahu, to be installed sometime in 2024."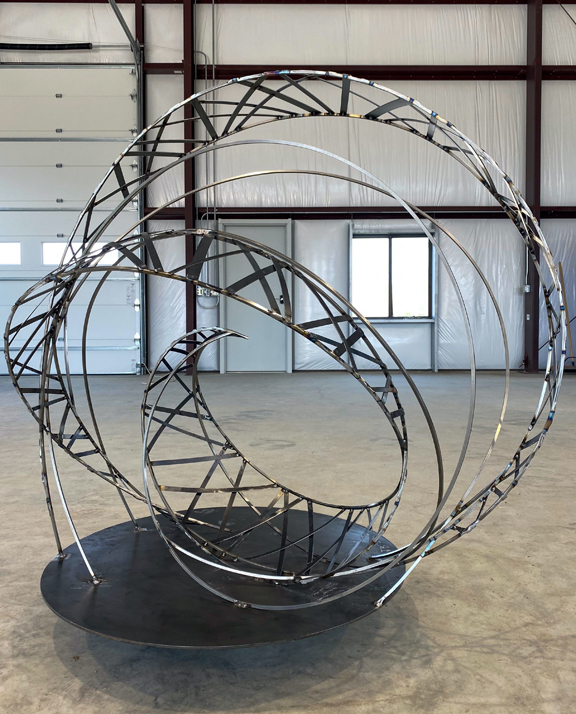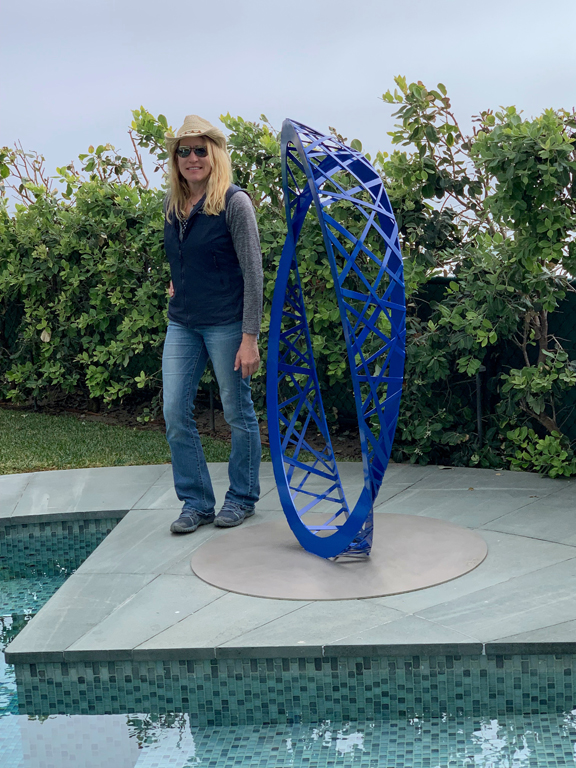 ---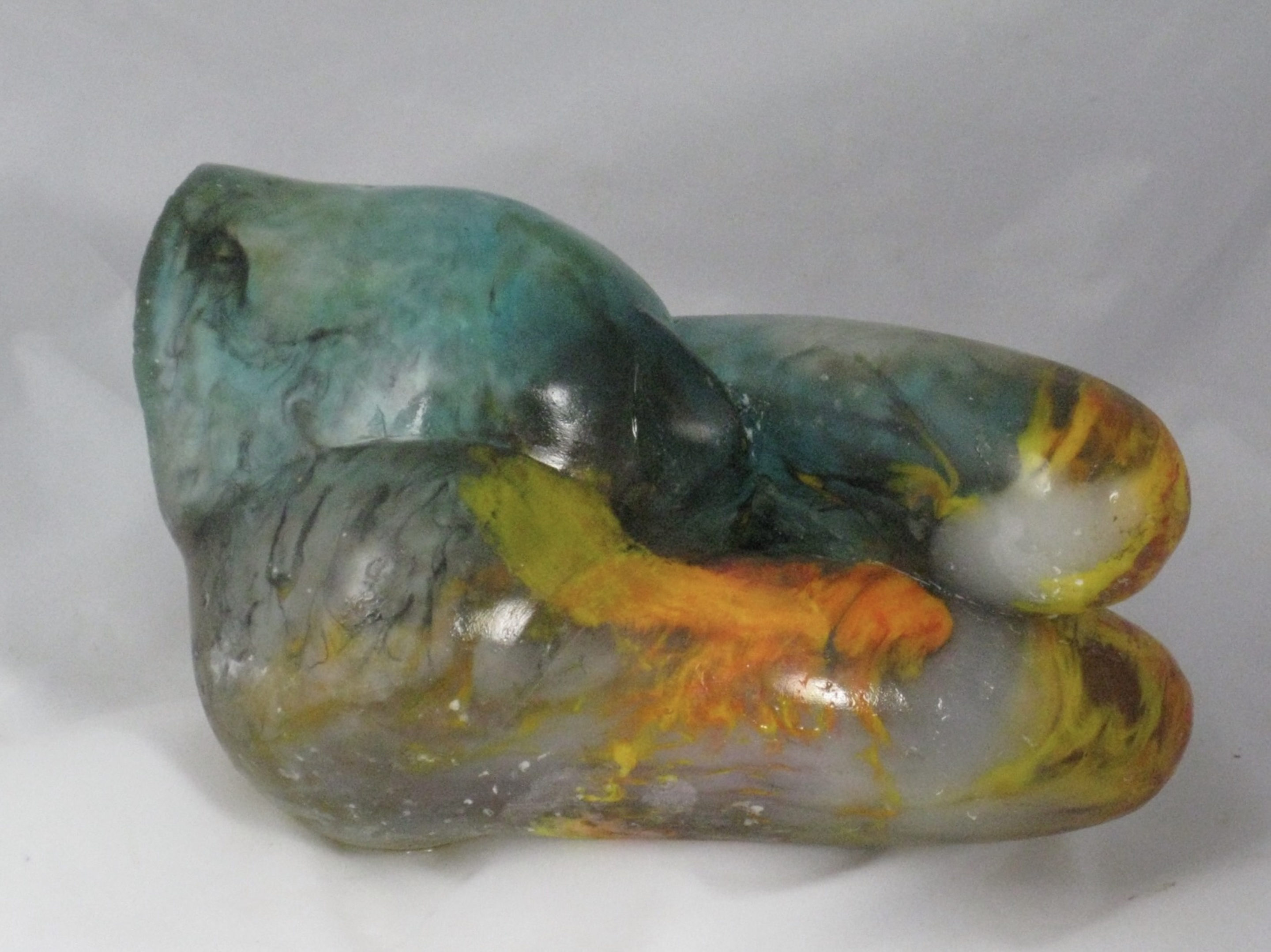 "Tease" is one of a series of cast glass figures that express varying positions of an active human body. Besides being cast in different positions, each figure is unique in color, or transparency, or texture and any combination of these and other features. This is part of three developing series of cast glass figures designed to show the versatility of glass as a sculptural medium.