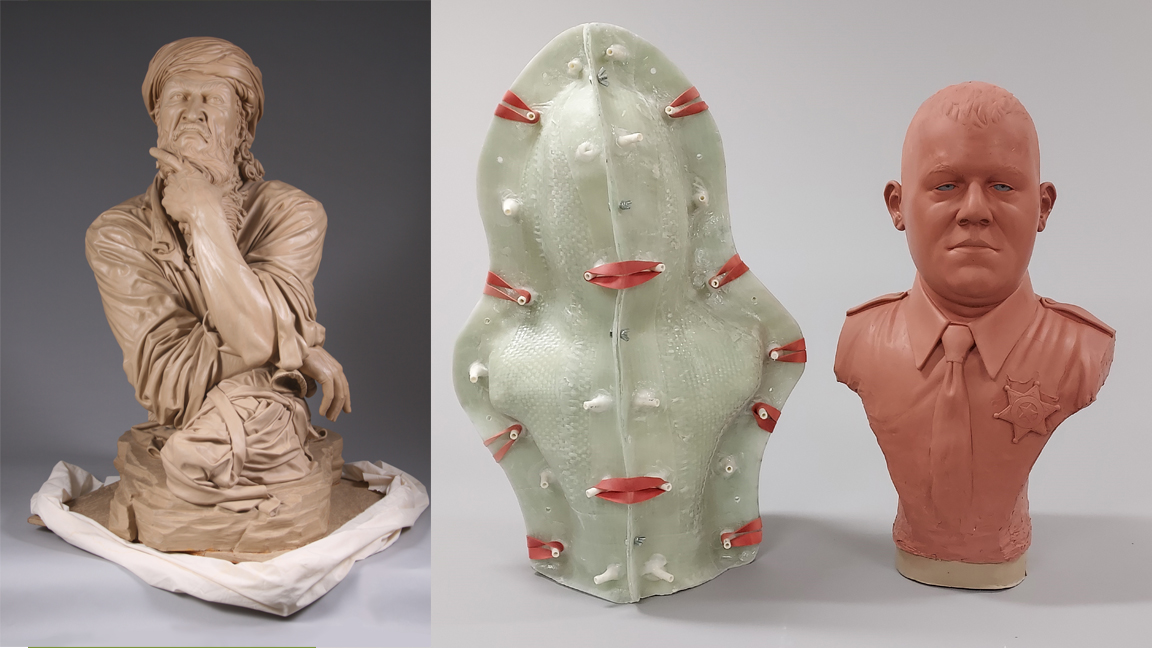 Richard Moore has been sculpting and creating molds. Also molds for other artists.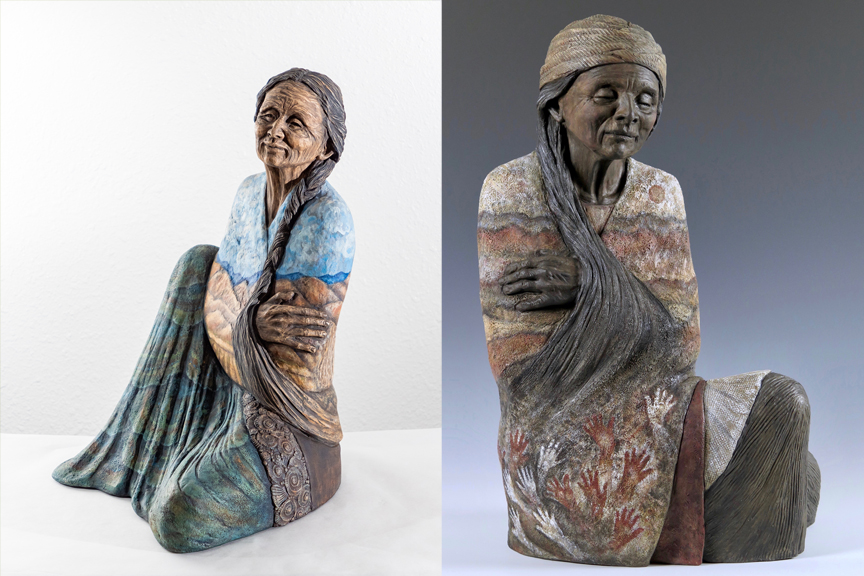 Karen Russo has two upcoming juried shows.
Mayor's Art Show 2022, August 5th – October 13th
Listen to My Heart will be on display in the airport lobby at the Eugene Airport, Eugene, OR.
AWARD CEREMONY Fri., Aug. 12, 5:00-5:30pm online
Link to the Virtual Award's Ceremony zoom event:
https://eugene-or-gov.zoom.us/j/81086886220
. And, 2022 Eugene Biennial, Gallery Reception 5:30-7:30pm at the Karin Clark Gallery, 760 Willamette St., Eugene, OR,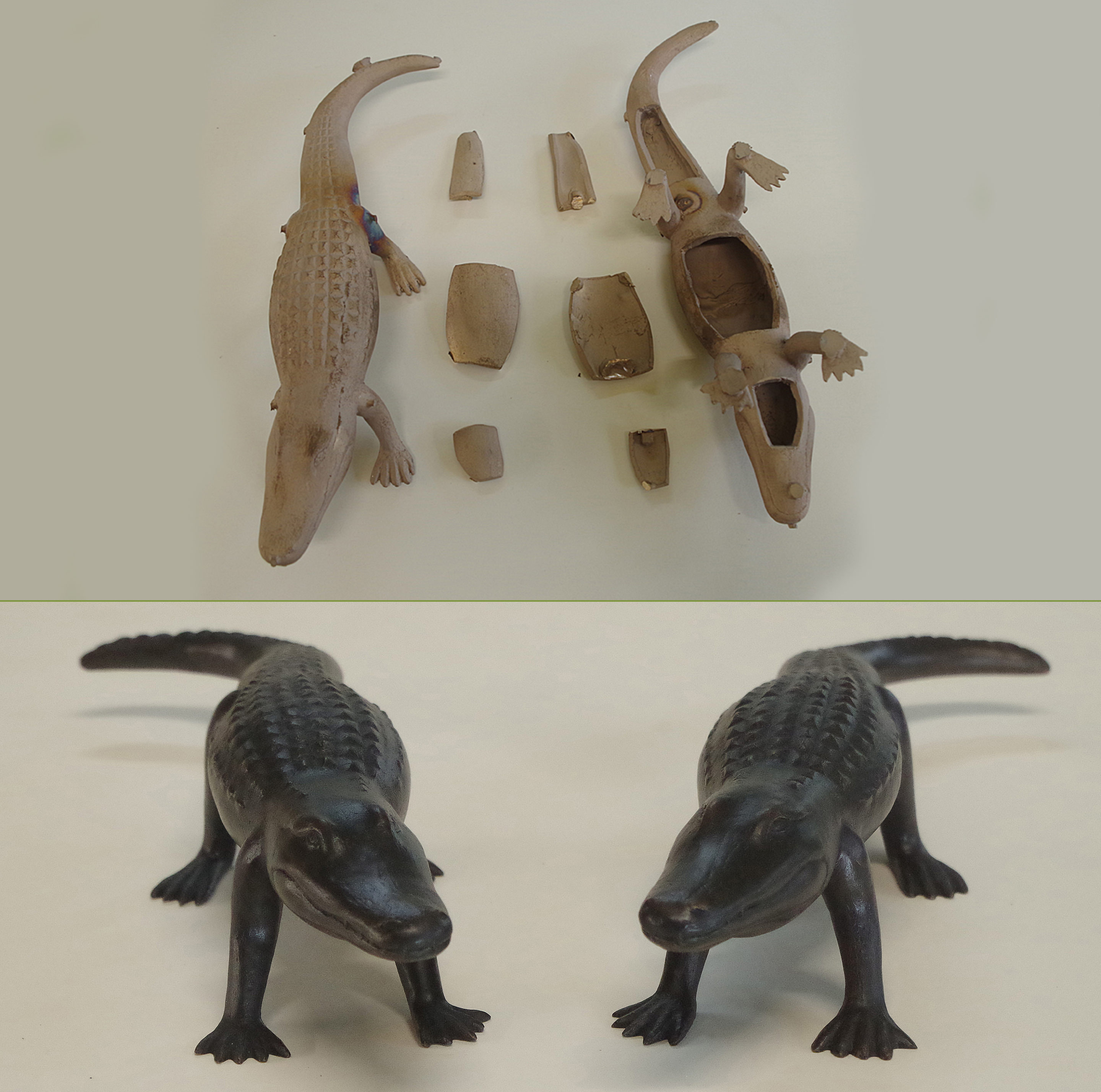 Robert Gigliotti: A couple pictures of a commission just finished for a client in the Florida Keys. A pair of alligator door pulls.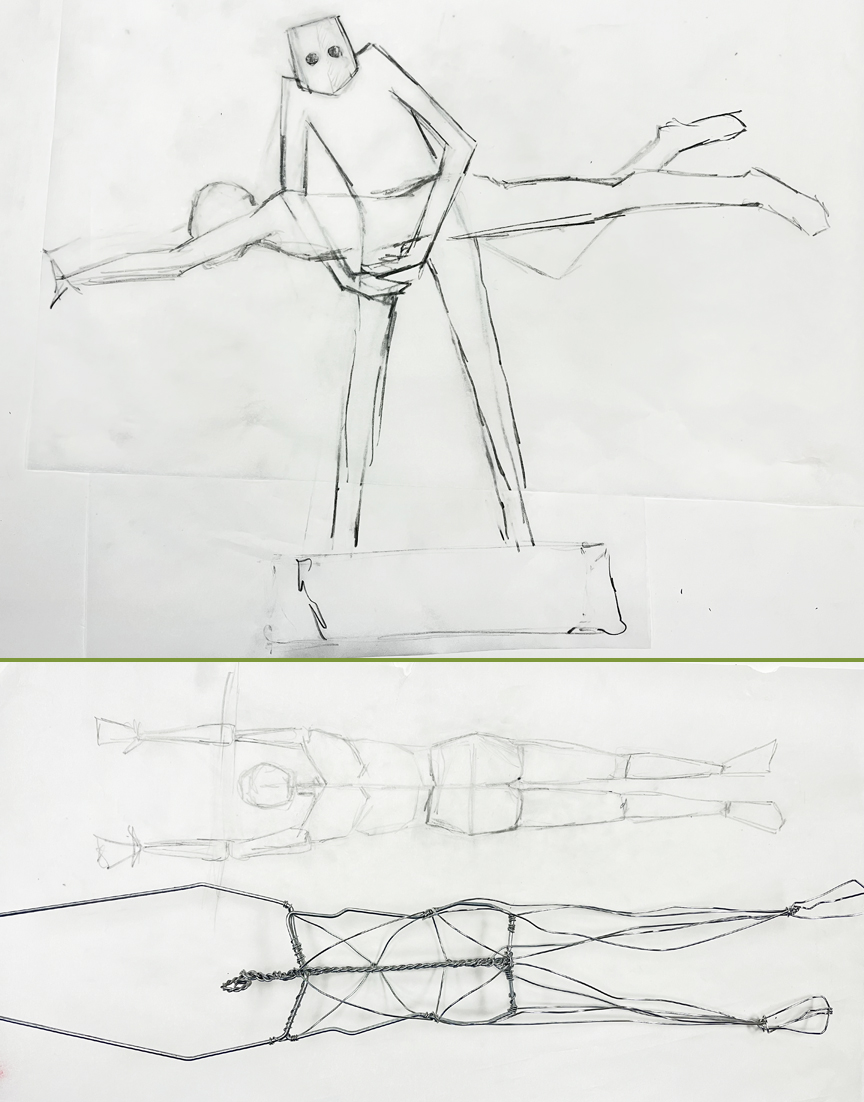 Chas Martin: Another work in progress – original sketch, pattern and the bones of the wire armature for one of the figures. Needs a title…