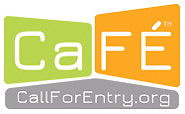 The pandemic isn't over yet. While a few galleries are hosting shows, we plan to display our members' work through our own virtual sculpture shows.
We are initiating the process through CAFÉ, a platform many of you are already familiar with. Our tentative plan is to extend entries to the public, favoring and discounting entry fees for PNWS members. After the jury process, successful entries will be displayed through a gallery page on our web site. Sales inquiries will be referred directly to the artists with no commission.
Success accomplishes several goals. First, we expand our outreach to display and discuss our work. Second, we generate revenue that can either expand our programs or potentially reduce membership fees. Third, we may see an increase in membership through the extended exposure.
No date has been set for our first show. Early fall is the likely target date. Share your ideas for show themes. Themes should appeal to a broad audience of sculptors. Please respond asap to Chayo Wilson or Chas Martin.