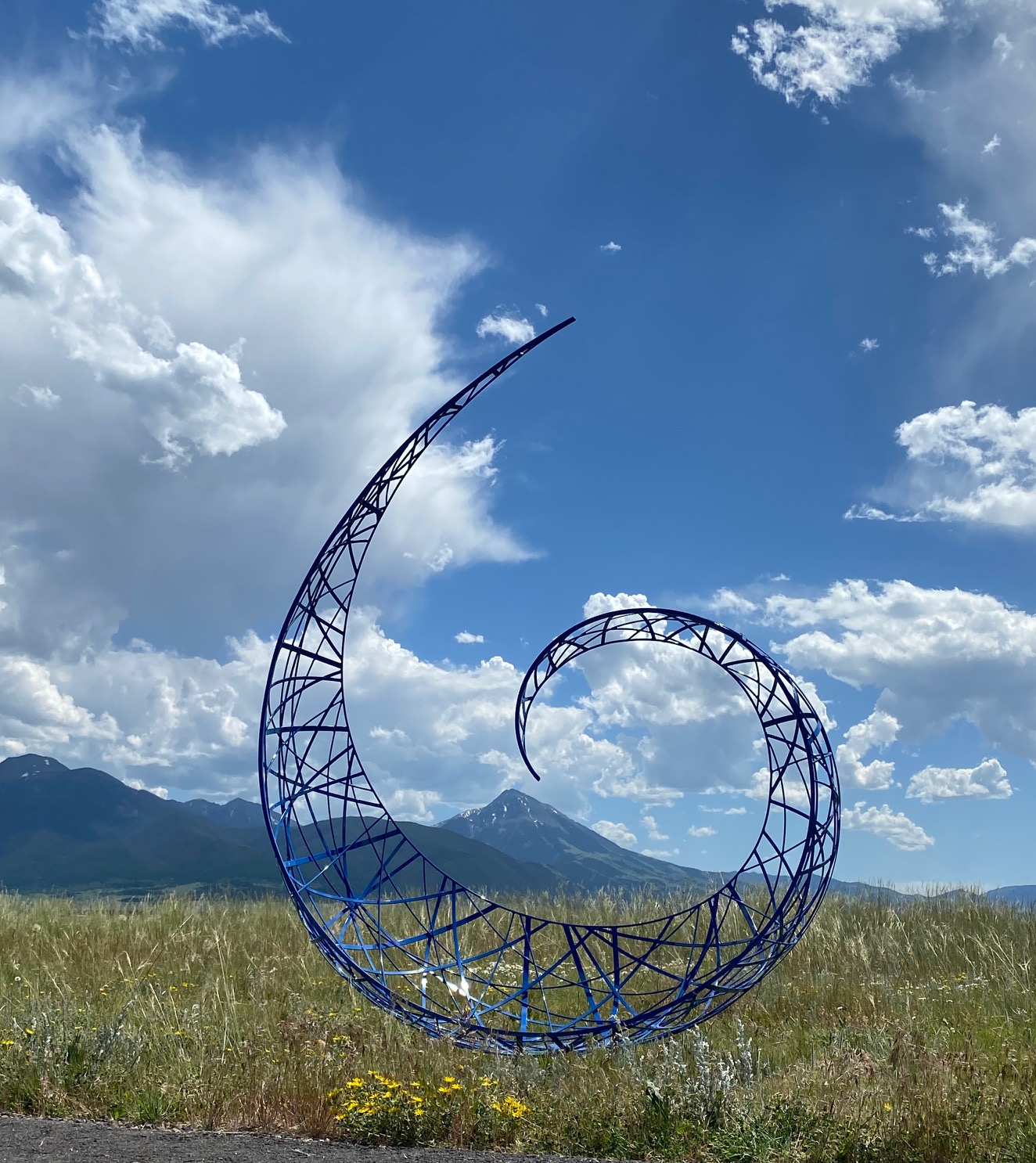 Jessica Bodner: Nautilus sculpture for a client in Texas. Also working on a large scale public art sculpture for the University of Hawaii Oahu.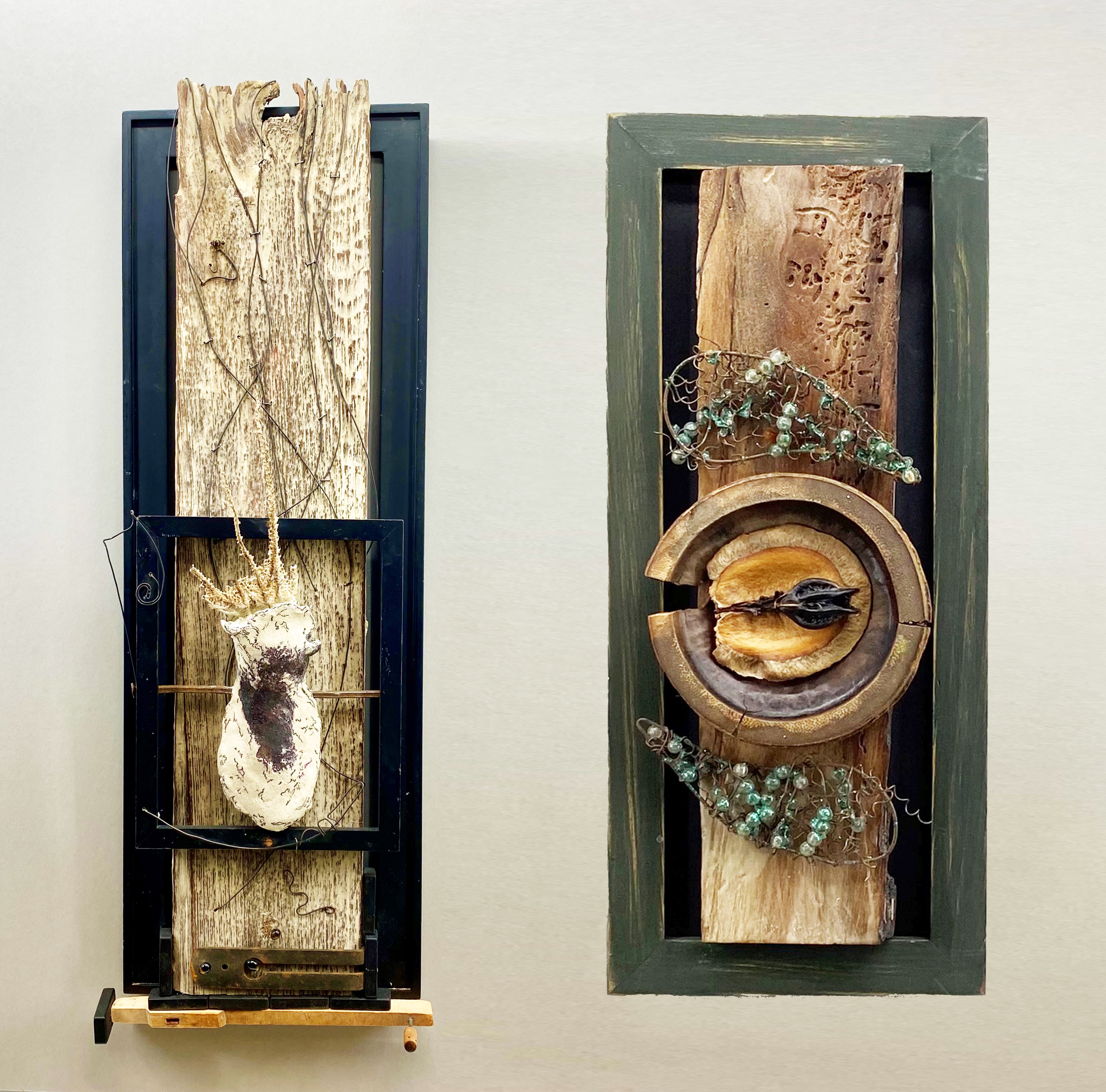 Carole Murphy – Several recent wall pieces.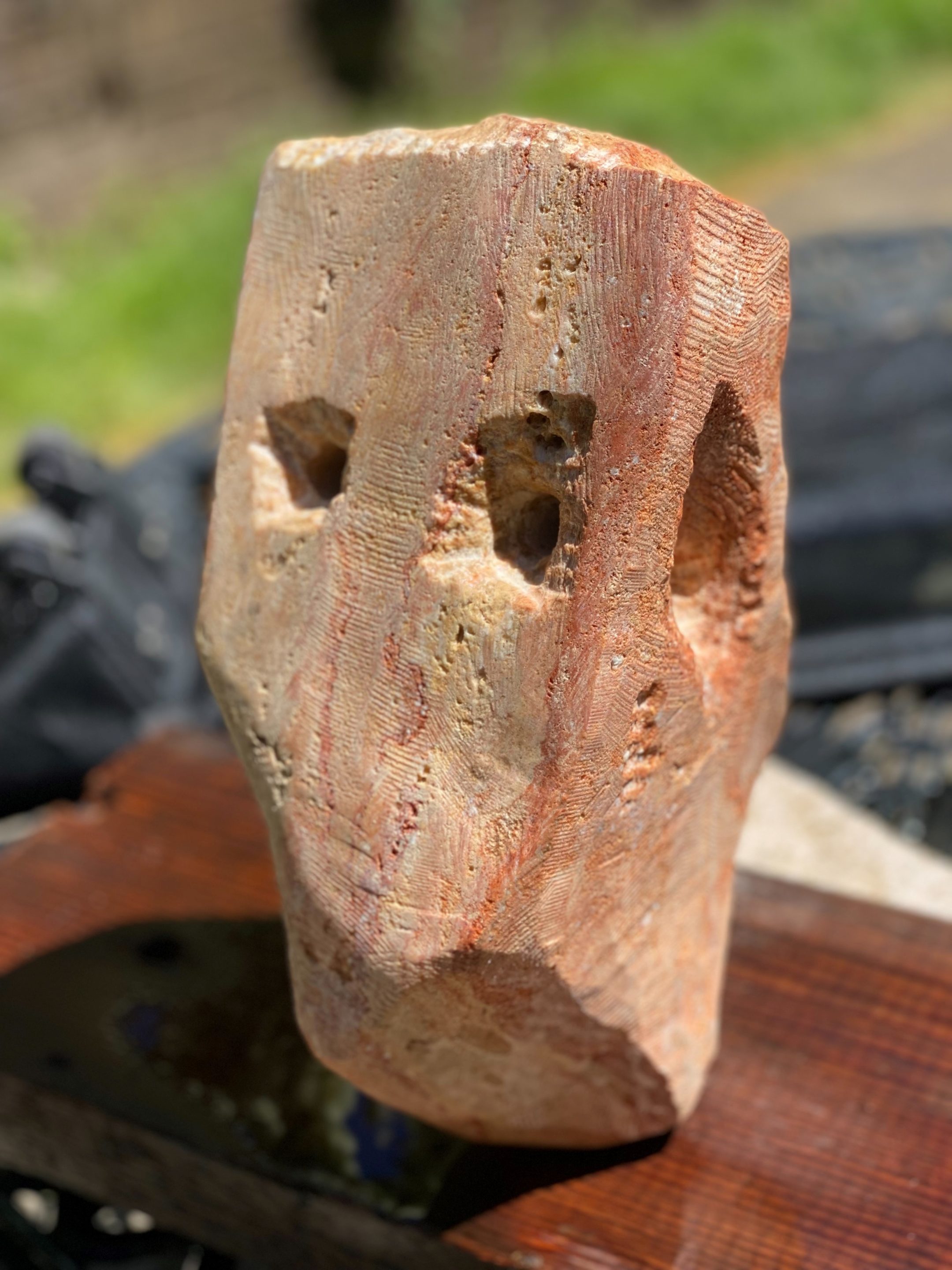 Bob Deasy – Sand stone piece – not named yet
PNWS members Rick Crawford and Phil Seder are joined with notable ceramic sculptor Katy McFadden in a three person show running August through September at Saffron Field's Vineyards in Yamhill County. Large format sculptures will be staged in the tasting room and the Hoichi Kurisu-designed Japanese garden. Saffron Fields can be visited at 18748 NE Laughlin Road, Yamhill, OR 97148. Tasting reservations are recommended for those who love wine. WWW.saffronfields.com.
Separately, members Rick Crawford and Phil Seder have collaborated on a wood-metal piece for the Frogwood Collaboration.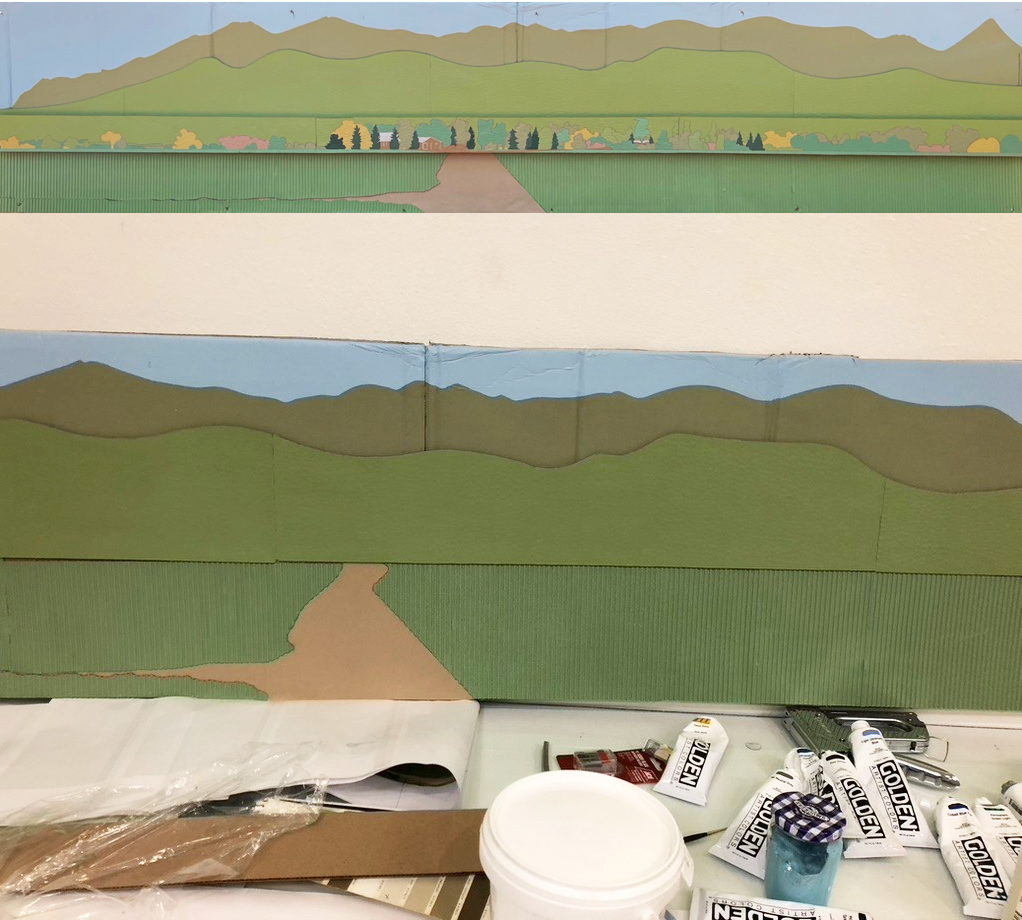 Sue Friesz spent a month at a residency in Wyoming experimenting with different types of cardboard, on different levels while making a long backdrop showing the residency and the Snake Hills behind it.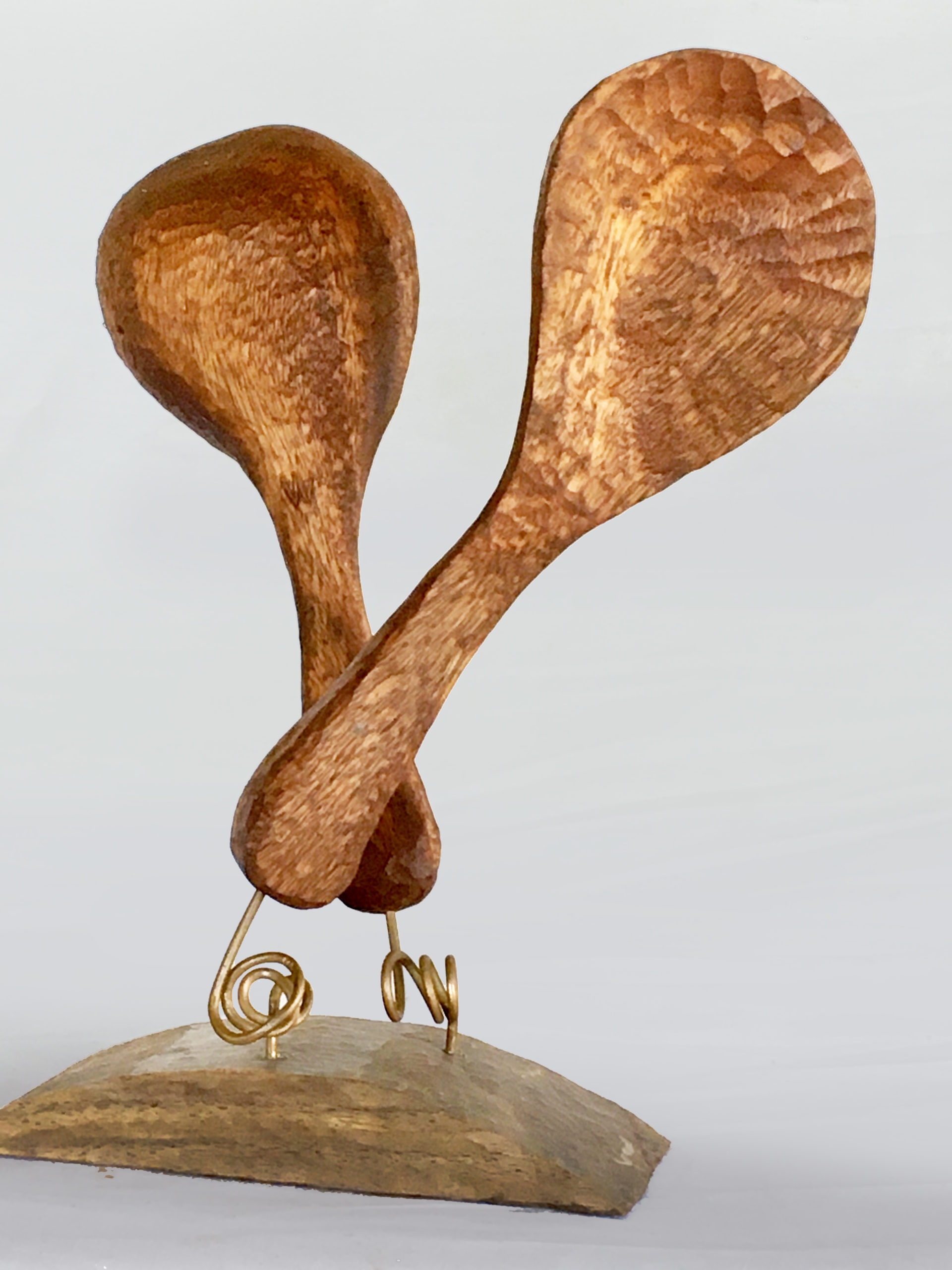 Robert McWilliams – A Pair of Spoons made from 105 year-old Ohio Black Walnut.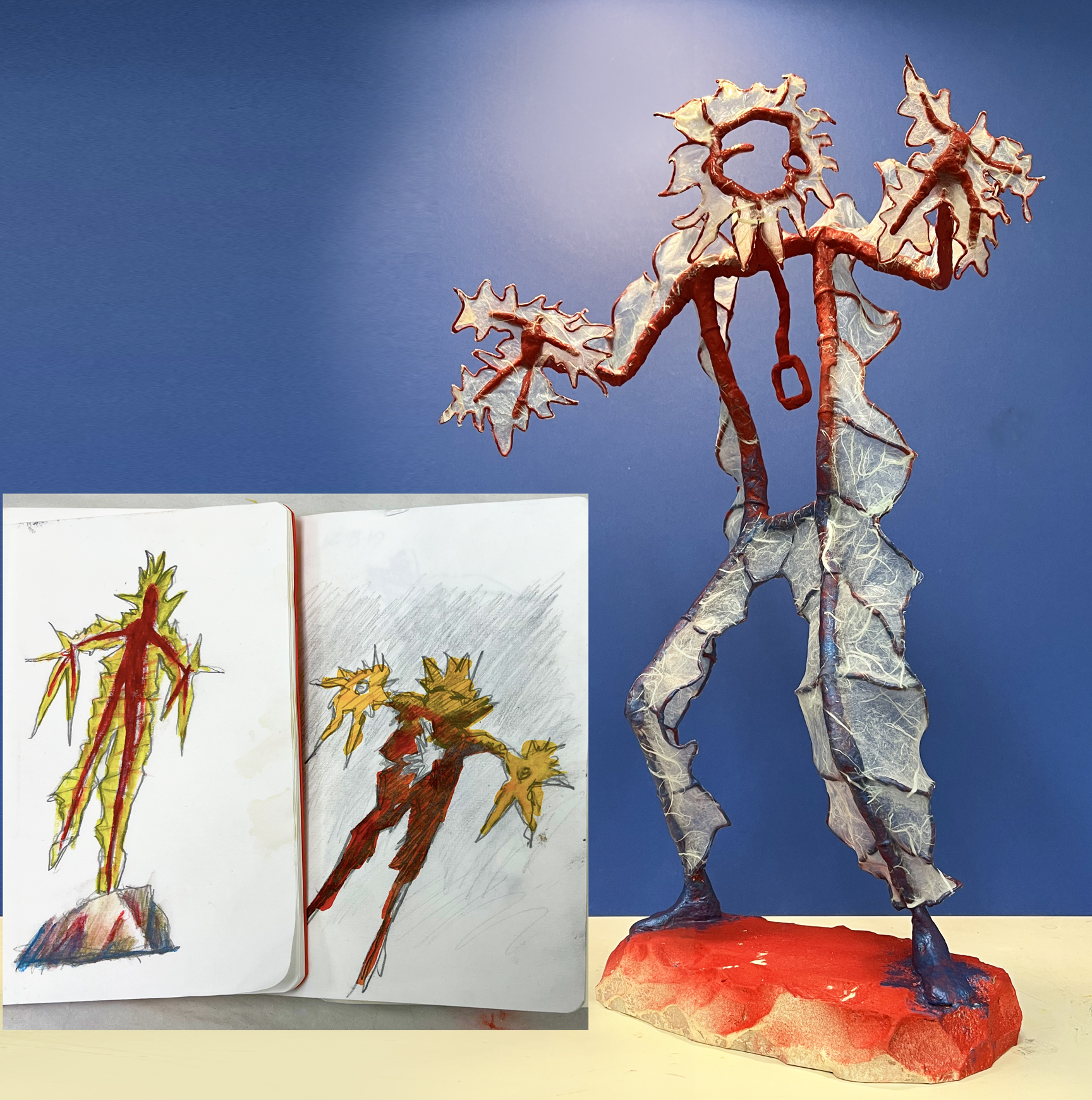 Chas Martin – Work in progress. Sketches have been evolving since 2018.