Construction of a much-anticipated giant troll sculpture was completed Friday afternoon at the campus of the nonprofit Nordic Northwest in Southwest Portland near Washington Square mall.The exact location was mostly kept under wraps from the public to prevent construction interference until now.
The 19-foot-tall troll is nestled between trees behind Fogelbo, a home filled with Nordic antiques and art on the National Register of Historic Places. The troll was constructed over 10 days with the help of 60 volunteers, according to Brady Jensen, Nordic Northwest board vice president.
In all, the crew spent more than 500 hours constructing the creature and 40 additional volunteers provided morning and lunch meals, Jensen said.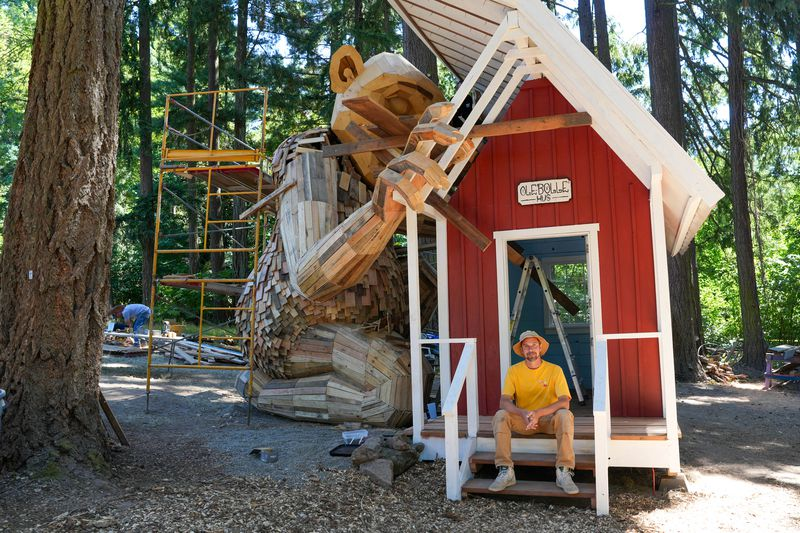 Portland's giant troll sculpture completes construction – here's how to see it – oregonlive.com