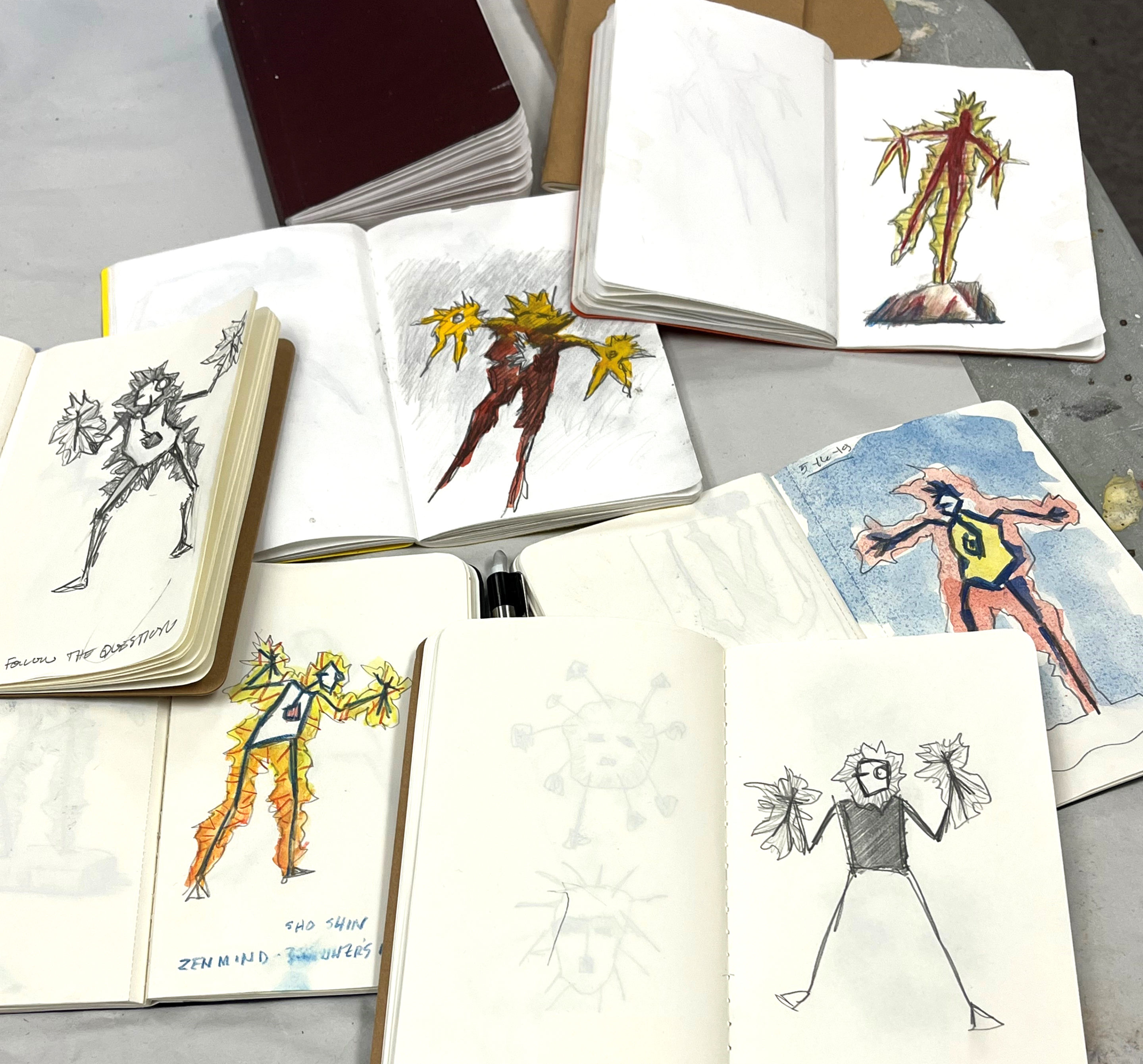 Before committing full time to fine art, I was a creative director in San Francisco and later with my own communications design company. I was hyper alert anything that triggered innovative ideas in myself and my teams. Clever solutions aren't good enough. It has to be unique. Finding that path is the ultimate goal. You have to find every day in every opportunity.
My process is simple. Mix it up. Keep the input fresh. Never accept an obvious answer. Never repeat yourself. Good enough is never good enough. Each piece is another step of the journey. Each has to move you forward. Where it leads is not important. The journey is its own reward.
I had an instructor once who insisted we feed our brains with images, books, and music unrelated to our usual interests or current project. If there's nothing interesting going in, there's nothing interesting coming out. That was the best advice I ever had. In the studio, I rarely open my computer. I usually rely on books for visual stimulation.
Audio is a constant part of that mix. In the past few months I've listened to biographies of Jim Hensen, Leonard Nemoy and Alfred Hitchcock, the history of Spain, a book about the oceans, a few books on physics, anthropology, The Hidden Habits of Genius; God, Human, Man, Machine; Fingerprints of the Gods and more. Some days it's podcasts. Facts are catalogued in my brain and recombined in unexpected juxtapositions. Between books, it's Miles Davis, Stevie Ray Vaughn, Weather Report – jazz, rock, zydeco, blues. The mix feeds the rhythm and stimulates my thinking. When the process starts to feel predictable, I change the audio stream.
Patterns and habits are creative black holes. The dance of creation is alive, on the edge, taking risks, being the flow. Sculpture is 3-dimensional decision making. Surfing a wave of audio and visual stimulation eliminates repetition. The mix forces me to react spontaneously, to consider options without judgement first, then commit to a solution.