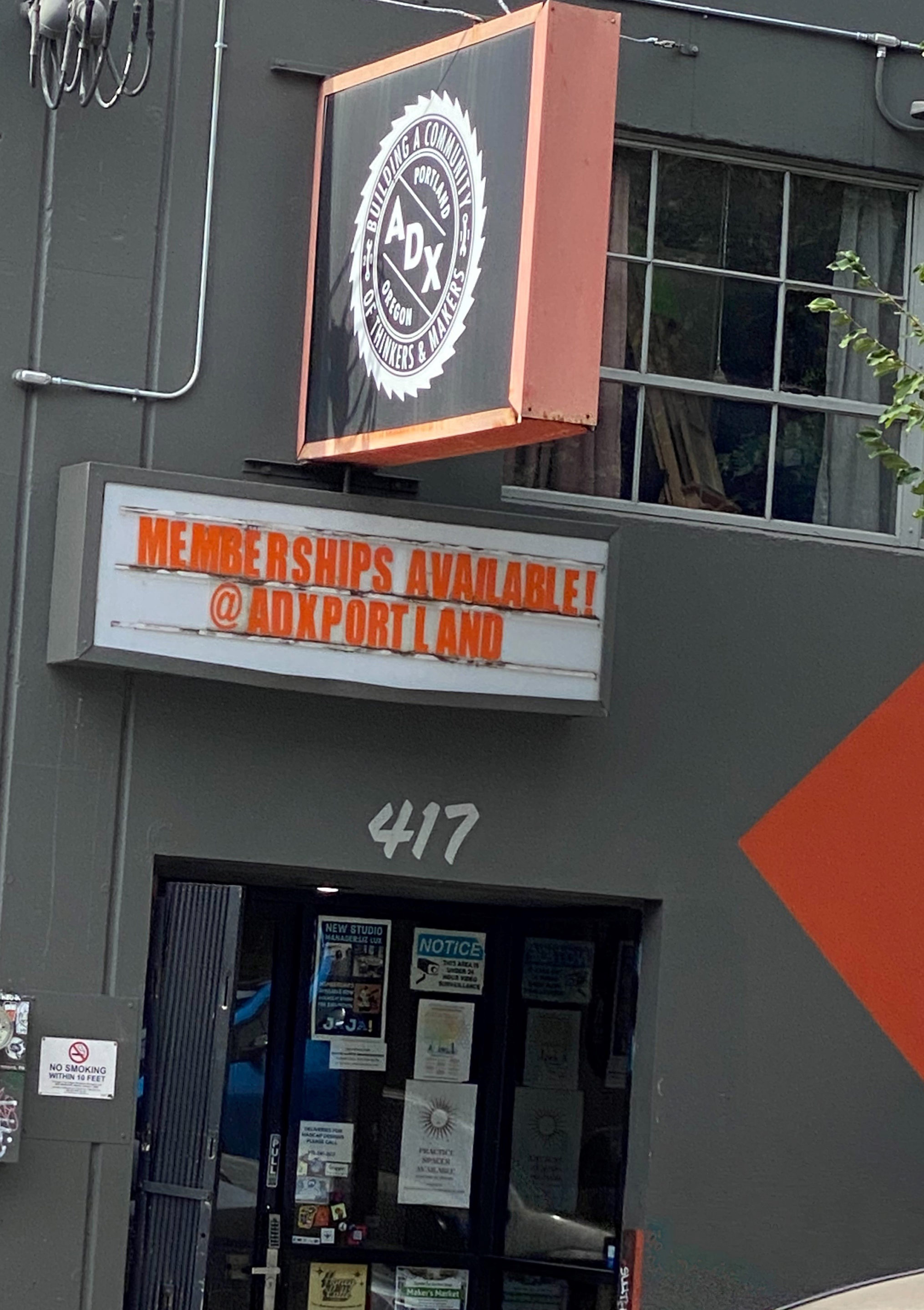 Our meeting this month will take place at Art Design Xchange at 417 SE 11th Avenue, Portland.
The space is home too many creative types in many disciplines. We are invited to meet their members and see the space. Here some detail around Kelly and Blue the team at ADX
Kelley is founder and owner of Art Design Xchange (ADX), a Portland based makerspace and creative hub for artists, designers, builders, makers and innovators that has been going strong for over 10 years. She is the author of two books: Cartopia, Portland's Food Cart Revolution, and Portland Made, The Makers of Portlands Manufacturing Renaissance.
Blue is a Portland based mixed media artist and the community manager of Art Design Xchange. Blue's work focuses on the relationship between all things, activism, and social justice initiatives. His pieces range from realism, to gestural, and abstract. He strives to have his subjects embody the spirit of the thing rather than be a copy. Blue's primary mediums are; acrylic paint, mixed media and resin on wood, wood-burning, and colored pencils.