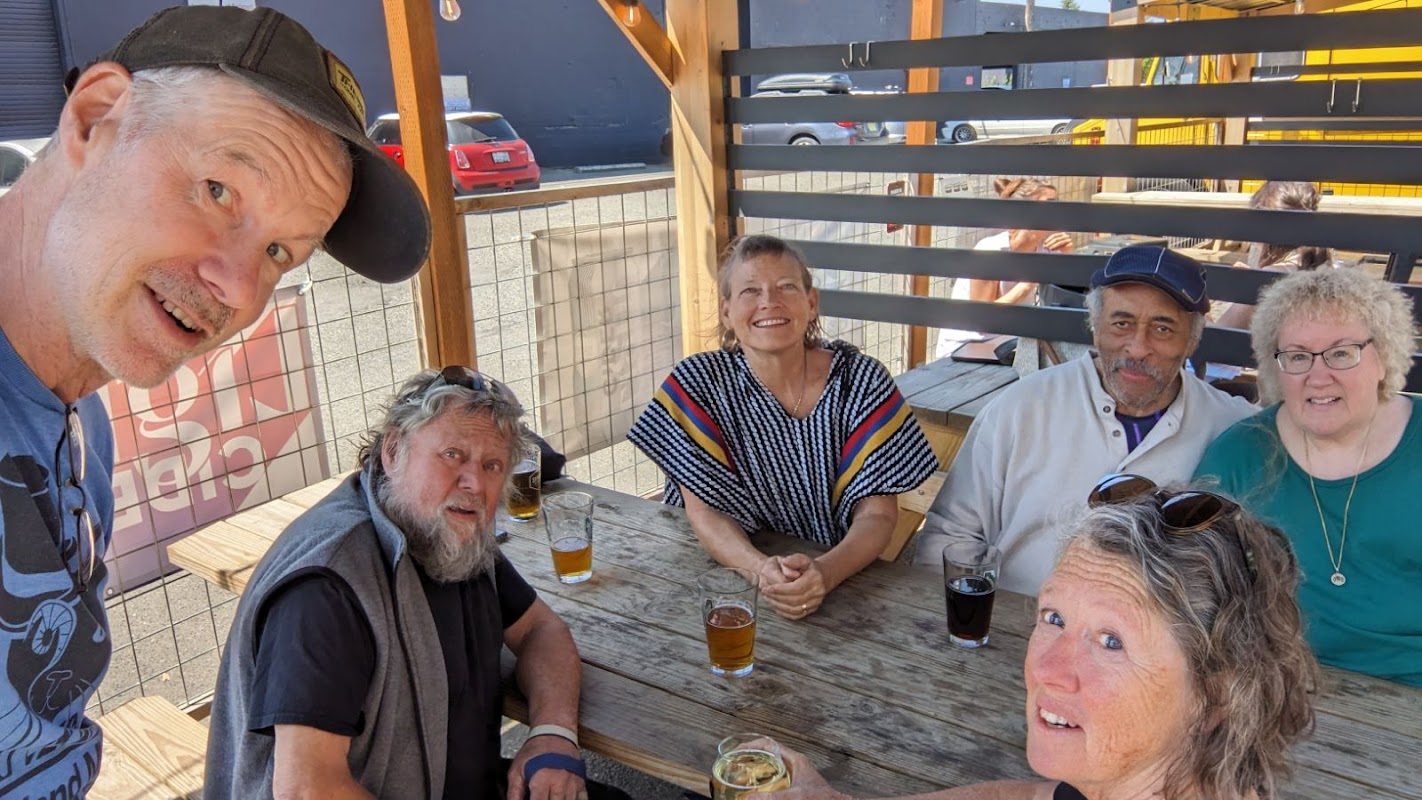 Pacific Northwest Sculptors Board has revived the Education Committee on the Board, lead by artist and teacher, Toni Parque. Education is the Mission of our non-profit organization, fulfilled by our ongoing schedule of meetings, demos, and online posting. Recreating the goals for an PNWS Education Committee became more obvious while organizing our group show, INTO THE DEPTHS. We can all use more help interacting with arts organizations (galleries, retreats, grants, etc.). with better photography, labeling, packing, completing forms, the elements of doing business as artists. So, these will be a few focal points for Toni Parque and others to share with the PNWS Membership.
You could certainly get involved with the new Education committee. Contact Toni directly <toniparque@gmail.com>
As I've mentioned in previous newsletters, the presence of PNWS ONLINE has become more important and challenging to manage, bring me to a direct request for content and editing of PNWS online media: Instagram, Facebook, and our group's website: https://pnwsculptors.org/ , that is volunteers to make social media posts and edit our website. How this happens will be determined by the persons available.
My goal is this will be an effort of many hands, regularly scheduled, and brief. For example, our website could be revised with fresh content every few months by a team, discussing changes together via email for about one week, and then sending the website changes to our webmaster, finished until the next scheduled website revision months later.
In addition to website editing,
It's been proposed Social media posts (our Instagram and Facebook pages) be passed from one person to another month by month. I have done this job, and handed it off to PNWS Member, Shelly Durica-Laiche who is currently serving as Social Media leader through the rest of July.
Social media is the currency of the modern artist: posting while liking and commenting on other IG posts, attaching hashtags, linking to other posts and profiles, and watching for feedback. It's a vast ocean of digital consciousness, that we must learn to swim in.
Please, contact me through email <playpurpose@yahoo.com> to involve yourself, and don't hesitate to talk to any other PNWS Members about this, especially any PNWS Board Members:
Russ Ford, Terri Elioff, Bill Leigh, Katie Sallos, Toni Parque, Wade Womack, Alisa Looney, Sue Quast, Chas Martin, or Bob Deasy
Thank You, Andy Kennedy PNWS Board President <president@pnwscuptors.org>