PNWS members are sharing their knowledge, selling work, earning commissions and recruiting students through a series of local activities. Here are some highlights.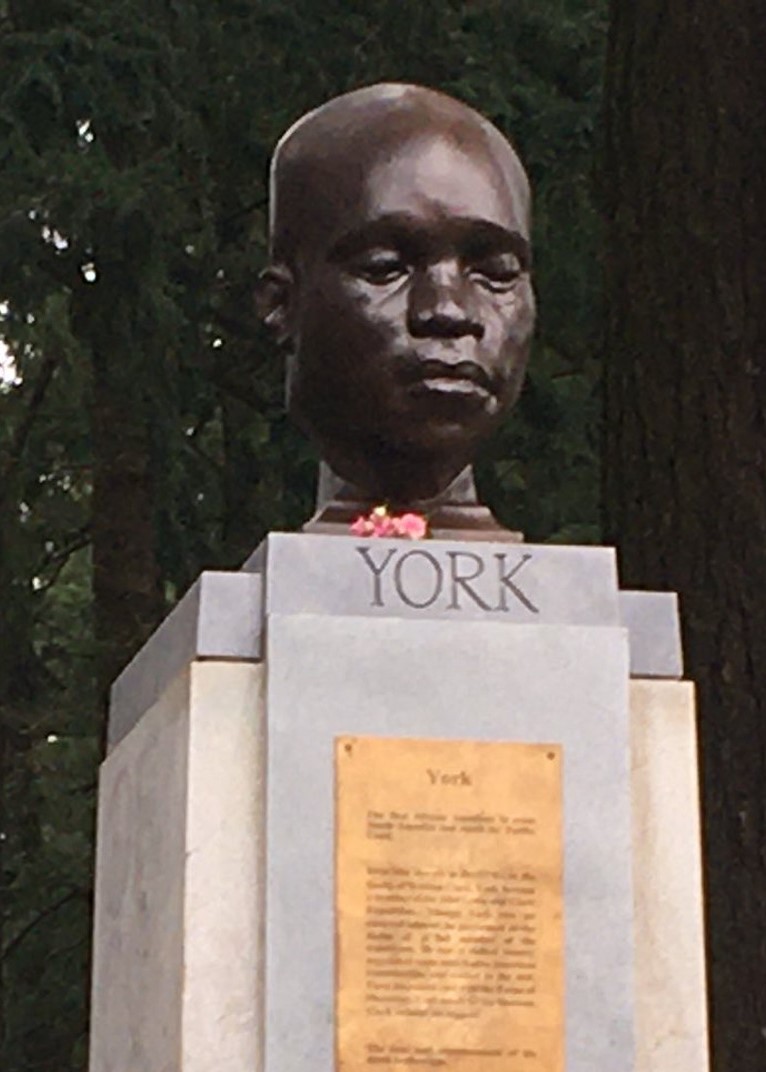 Following the recent vandalism of the York sculpture at Mt. Tabor Park, Julian Voss-Andreae offered to raise funds to cast the bust in bronze as a gift to the city. We have had multiple communications among our board, Libby Carruth (who assisted the anonymous artist), Kristen Calhoun at RACC, Director Long of Portland Parks and Recreation, and City Commissioner Carmen Rubio. A more thorough and coordinated strategy is in the works. It is likely we will have a role in its outcome. It is too soon to know what form that may take. This is a great opportunity for PNWS to provide a real service to our community. It raises our visibility and could open new doors for our group and our members. If interested in participating, contact me.
We will have a demo booth at Art in the Pearl on Labor Day weekend. We have been part of this event every year! While promoting sculpture and PNWS activities, our volunteers have benefited from sales, commissions and gained new students. PNWS usually recruits a few new members as well. Thanks to demonstrators Andy Kennedy, Russ Ford, Jonas Hartley, Phil Seder and Tony Furtado. Thanks also to Carole Murphy for keeping us engaged. She moved to a supportive role this year for health reasons. If you want to help, contact Andy.
We are returning to the Troutdale Festival of the Arts on September 18 and 19. This is another event where our participating members have enjoyed sharing their work and techniques. The public has reciprocated with purchases and support for our artists. Thanks to participants Marlena Nielsen, Rocky Jaeger, Sue Quast, Jonas Hartley and Andy Kennedy for representing PNWS at this event. If you want to help, contact Andy.
A few names recur in these activities. I'm always grateful for their dedication. They understand the reciprocal benefit to being actively involved. Your knowledge also has value! Artists and non-artists can learn from what you know. A small investment of your time helps us fulfill our educational mission and increases your accessibility. Most of our activities are the result of contributions from about 25% of our members. With such a diverse group, what you could contribute is probably not duplicated by anyone else. Contact Andy to discuss ideas and possibilities. We'll all benefit from your generosity.