Oregon Society of Artists, Pacific Northwest Sculptors and Helensview School celebrate International Sculpture Day through a collaborative sculpture project.
---
"Unrecognized" is the theme of this unique sculpture project. The live and virtual event honors artists whose contributions or participation has been excluded, ignored or never acknowledged. The theme was inspired by a recent installation in Mt. Tabor Park, a bust of York, a member of the Lewis and Clark Corps of Discovery. York was a slave.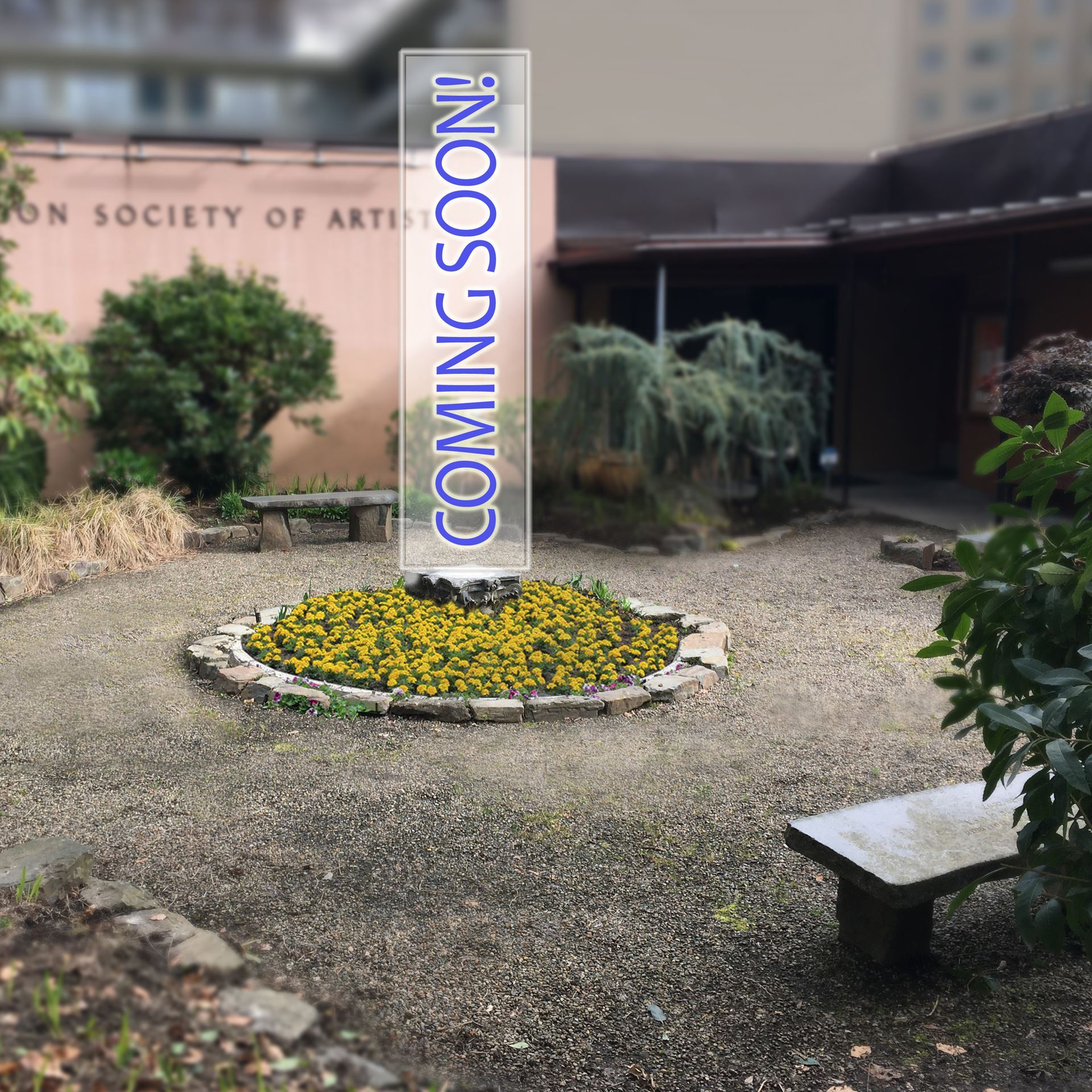 Though he was a full participant in the expedition, he received no credit and remained a slave long after his contribution ended. A monumental sculpture titled "York" was installed by an anonymous artist to honor the contribution of York instead of himself.
The collaborative event will include students from Helensview School as they create elements for a "stacked sculpture." Each student will create one layer of the stack in clay. Once glazed and fired, layers will be stacked to create a tower. The finished sculpture will be displayed in the garden adjacent the entry at OSA.
The live stream Zoom event will include observations by leadership from Helensview School, OSA and interviews with members of Pacific Northwest Sculptors. Viewing via Zoom opens the door to observe, listen and even create an element of your own.
Pacific Northwest Sculptors is an educational nonprofit of contemporary sculptors serving the public through sculpture education programs and sculpture exhibitions. It is a dynamic, inclusive community of working artists who inspire and support each other's growth with ideas, skills, and knowledge.
OSA promotes the visual arts in the diverse communities of the region, with educational and exhibition opportunities for artists at all levels of accomplishment.
International Sculpture Day is organized by the International Sculpture Center, its affiliates and chapters worldwide. Pacific Northwest Sculptors participates in this event each year featuring demonstrations, talks and interactive activities.