My friend and fellow sculptor David Mylan and I will be exhibiting our recent work at Art at the Cave gallery in Vancouver during the month of March.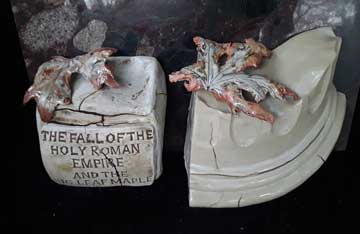 We both work with figurative concepts through very different media.
David creates larger than life welded metal pieces while my work is mostly ceramic. We decided some time ago to do a number of collaborative pieces that are now in the final stages of construction. Melding these very different materials into artworks has been a challenge and a joy.
We hope you can find time to visit this exhibit which opens on first Friday, March 6th and runs through the end of the month. It is especially rewarding to be able to share with fellow sculptors in this lovely venue.