Dave Frei and I recently installed our latest public artwork, Golden Connections, in Ashland, Oregon. The theme of the project was to highlight the significance the railroad made to the transformation of Ashland in the late 1800's when Southern Pacific chose the town as a main stop between Portland and San Francisco, as well as a full-service maintenance yard. When the final track was laid in Ashland after completing the railway over the winding Siskiyou Mountains, it marked the completion of the railroad around the entire country. A big golden spike moment!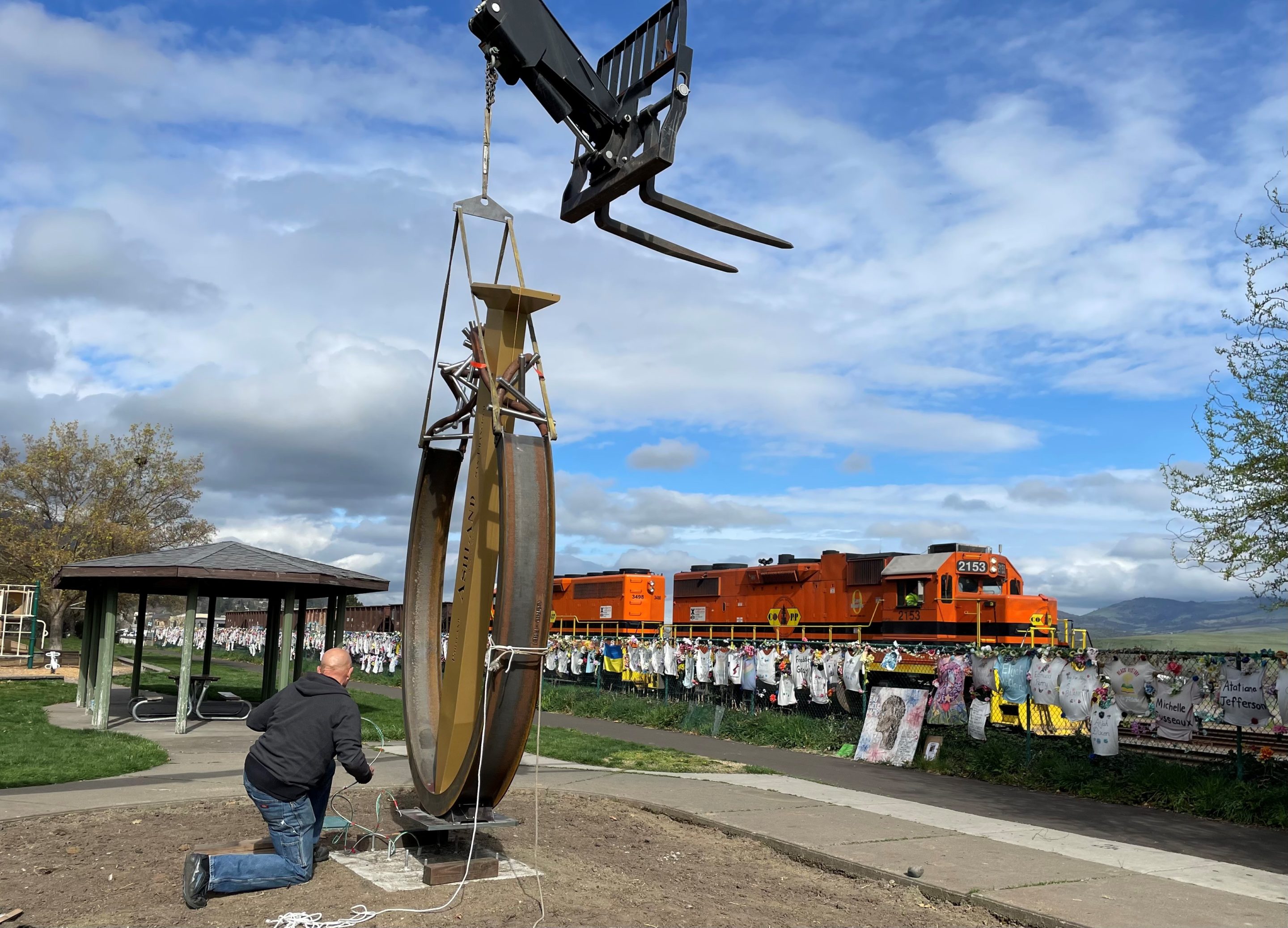 Along with celebrating this transformative time in Ashland's history, we also chose to use the sculpture to honor the Chinese men who did the backbreaking work to build these tracks despite discrimination and without recognition. Portland Chinese scholar, Professor Jiyu Yang, painted seven Chinese calligraphy characters that we then traced and put into digital form to be laser cut into the spike. The seven characters translate to "Today, with regret, we offer our belated gratitude."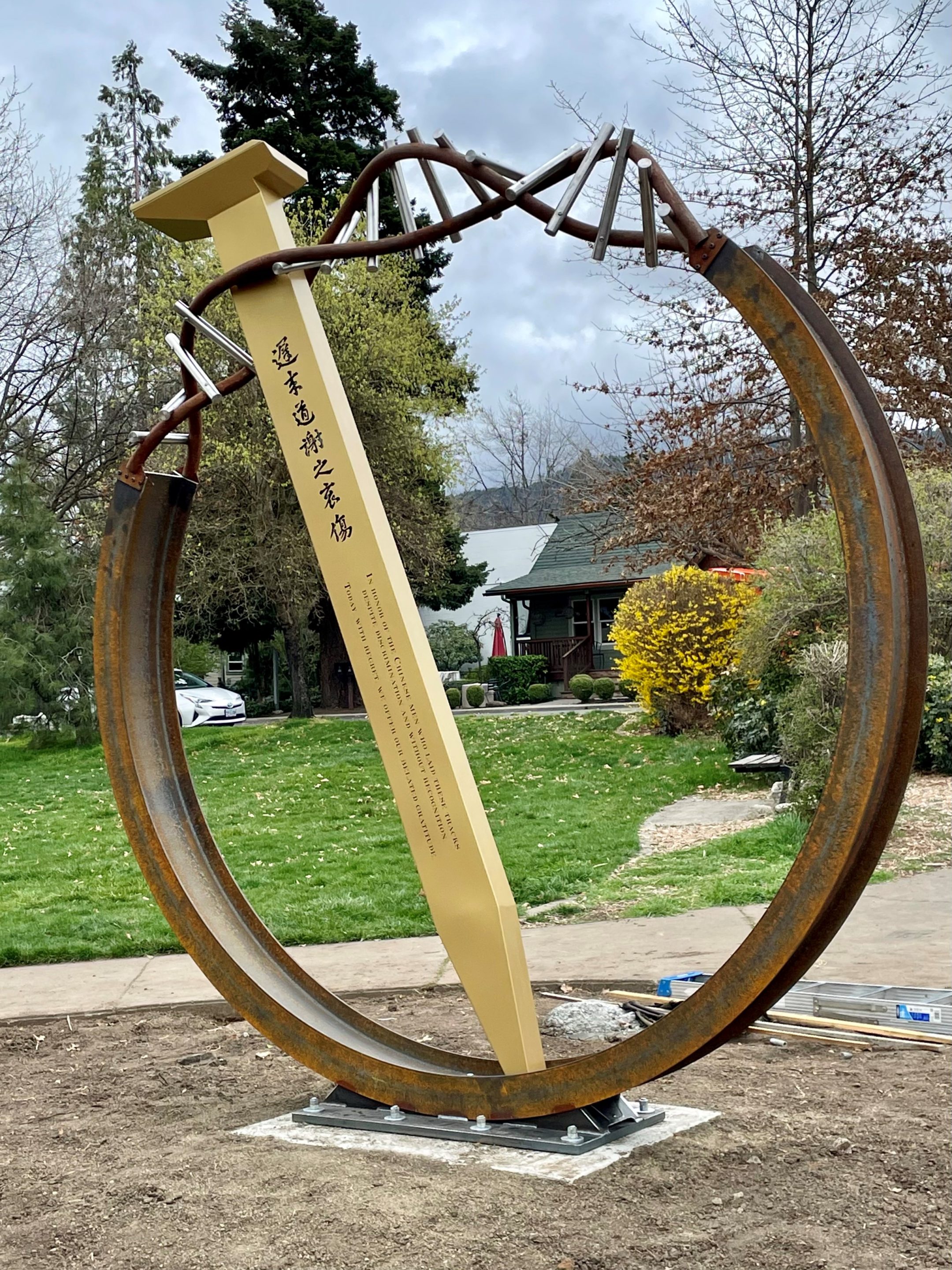 We worked with several people in the Chinese American community as well as people who have devoted their lives to the understanding the history and stories of Chinese immigrants — historians, archeologists, anthropologists, professors, authors, etc. Their insights helped ensure we developed a respectful and truly meaningful message. We are deeply grateful for everyone's openness and generosity in sharing their knowledge and stories. Most notably, we collaborated with Ashland resident Meiwen Richards who told us many stories about the Chinese railroad worker experience, the language, culture, and history.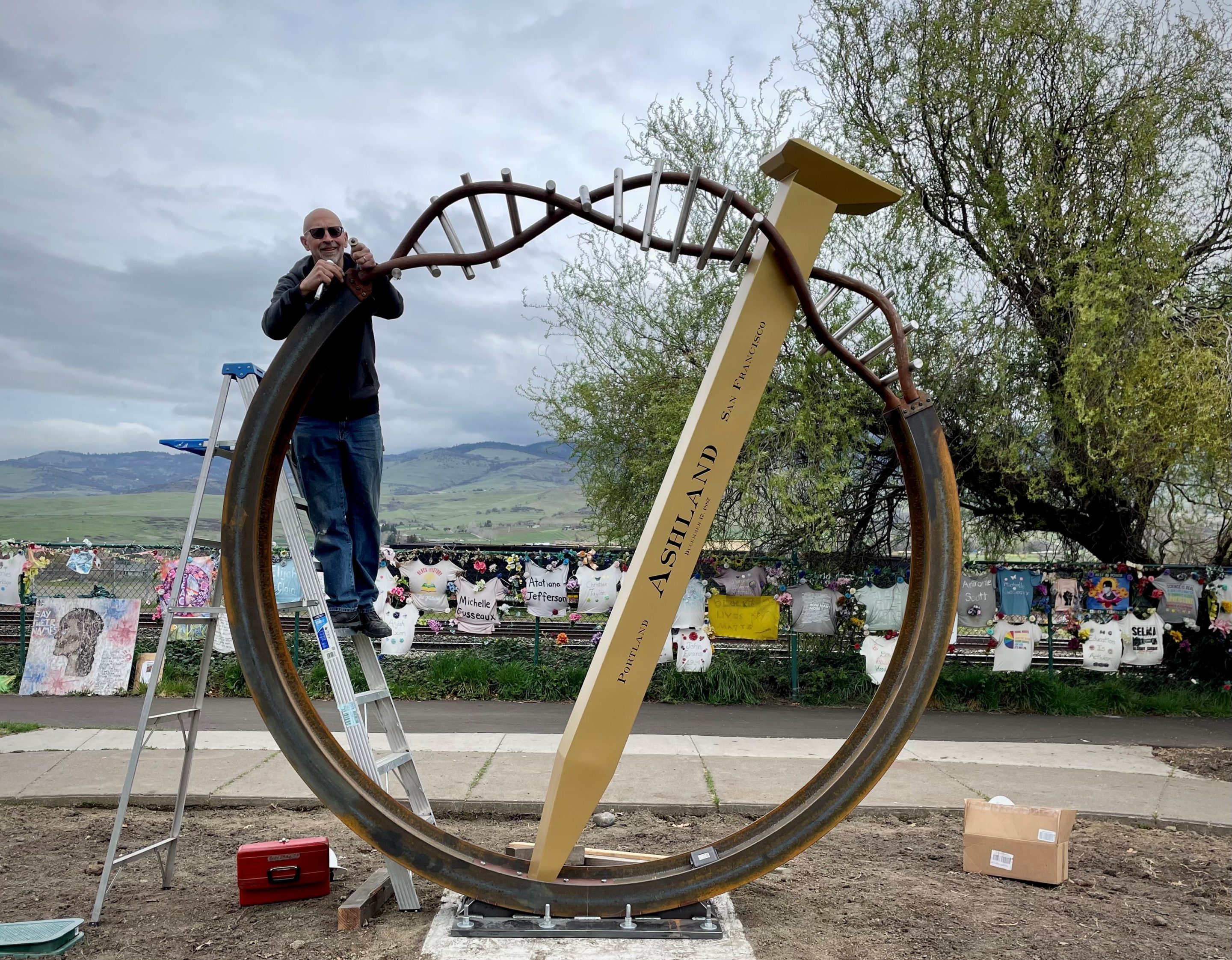 A dedication is being held noon on April 23rd at the sculpture site, Railroad Park in Ashland. All are invited. Make a road trip and come join us!
Dave Frei will follow up with a future post detailing his process of building this sculpture. Stay tuned.