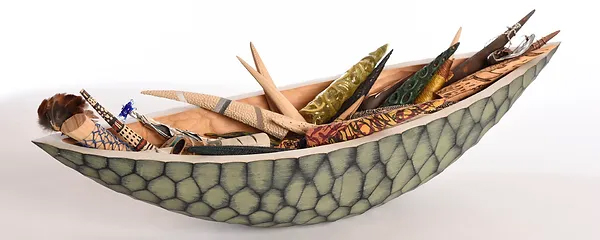 Long time PNWS member, Phil Seder contacted me recently with news that he will be attending CollaboratioNZ, a collaborative sculptor event in New Zealand.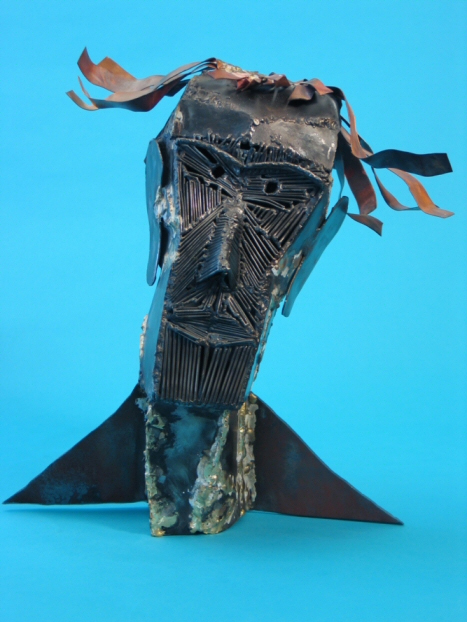 Phil explained the event, "The New Zealand thing is a one-week annual art collaborative that Rick Crawford turned me onto. Rick had attended previously. It takes place on the north Island in March. I applied and (I think with a helpful nudge from Rick) got in! Carole Murphy will be there too. Mike Free has also participated in CollaboratioNZ, Frogwood, and EMMA, maybe more."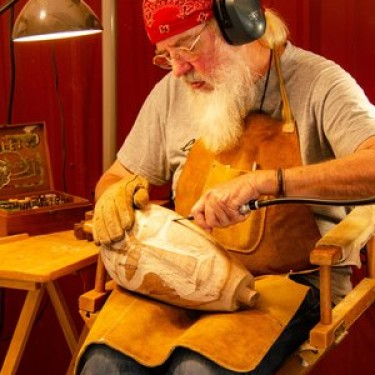 Rick Crawford says, "I have done the NZ Collab three times before. My very first collab was in 2011. Since then, I have done both Australlian collabs, the French collabs twice, EMMA this past summer, and Frogwood once in person, and three times 'at a distance'. When I asked a couple of NZ wood artists in 2010 about the collab before attending, they both gave me the general rundown, but they also said 'if you go, it will change your art', Well, it did. That's when I got into making jewelry. Look at the videos on my profile page to get an idea of how these work." Rick adds, "These collabs aren't just sculptural events, as jewelry, fiber, glass, among other media, are also part of the sandbox that we play in."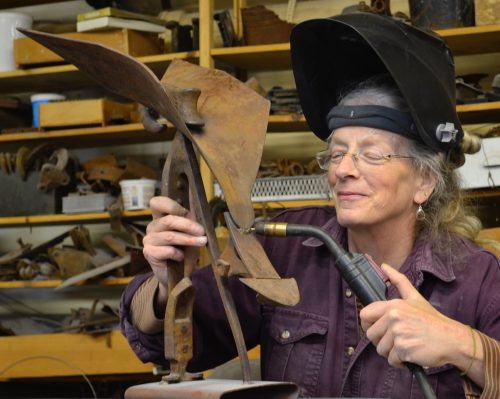 Another long time PNWS member, Carole Murphy has a history of attending collaborative events as well. Collaborative events are usually 'invitation only' events, although they do accept applications. It is Carole's understanding that participants are usually also recommended by someone who has attended previously. Carole mentioned metal sculptor, Greg Wilbur, who was one of the early PNWS members. He was also the founder of Frogwood Collab which happens here in Colton every other year. It begins May of 23, 2023. Carole says, "I attended about 3 years ago and found it to be a profound experience. I highly recommend it. Just like CollaboratioNZ, Frogwood is a week long."
Carole continues, "There is another one collaborative event in Canada, the original one, I think. It is called Emma Collab and I am headed there this next year as well."
All this collaboration seems to have a major impact on the participants. Follow the links to learn more, or comment on this article to get a conversation started.