The goal of any cartoonist is to get published. When that happens the publisher will reproduce the drawing and distribute it. Ink is cheap. Paper is flat and easy to mail or deliver otherwise. In the case of sculpture, publishing is an involved and expensive process. Think rotational and injection molding, slip casting, bronze casting, chasing and glazes. There will never be a kid throwing throwing today's sculpture onto your lawn at 5:00 am.
So how to make a 3D thing into something that translates into a 2D format. I pondered this for years. Then came Etsy. Etsy says, "Describe your item, tell the viewer why they should buy it".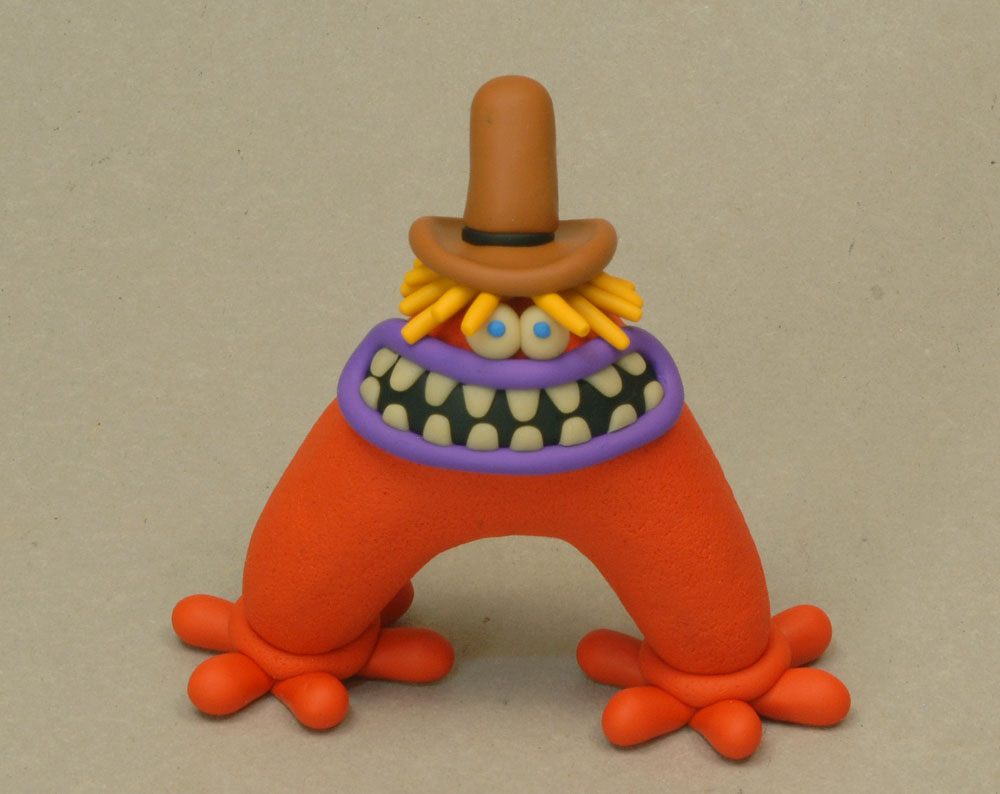 Uh…ok…so:
"It's a cowboy obviously, see the hat? Hoss wore a hat like that but this is obviously not any sort of person from these parts, not even California. Must be an alien then, but why the cowboy hat? Thinking on this I realize that they must just now receiving old Bonanza broadcasts. Hoss has become a meme there and everyone is wearing ten gallon hats. So you should buy this thing."
Something clicked. I found it easy to write these things. I could say anything. Who's to argue? Will this resolve the 3D publishing issue? I don't know, maybe. In any case the following link will open a collection of these things in pdf format.