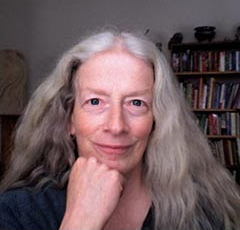 At the February meeting of our Board, Carole Murphy was honored with the title of President Emeritus. She is only the second member to receive this honor. The Board gives this recognition for her long commitment and inspiration. It is long overdue. Emeritus status provides all the recognition and respect for past contributions without the responsibilities. Carole joins George Heath (honored with the same title last month) for their incredible and generous gifts of time, wisdom, energy and commitment to PNWS. Thank you!
An interview with Carole Murphy by Patrick Gracewood.
When I visited Carole this week to share the news with her, she was, as usual, humble and gracious. Those are two of the many qualities that make her such an exceptional instructor.
Carole is one of our greatest champions of sculpture and creativity. She has been an active member for several decades. Her accomplishments include organizing our annual participation in Art in the Pearl. This is a task she has managed every year until last year. Our presence in this major regional event has raised visibility for our group, individual members, resulted in sales of artwork, classes, and commissions. It has also helped us fulfill our mission of education and increasing public understanding and appreciation of sculpture. Carole also served as President of our organization for several years, managing possibly our greatest growth period. Under her leadership, we also established a public gallery which remained open for several years.