The mask making party was held at Russell Ford's studio a week prior to the Pearl event. Nearly 30 masks were generated by PNWS members and other guests.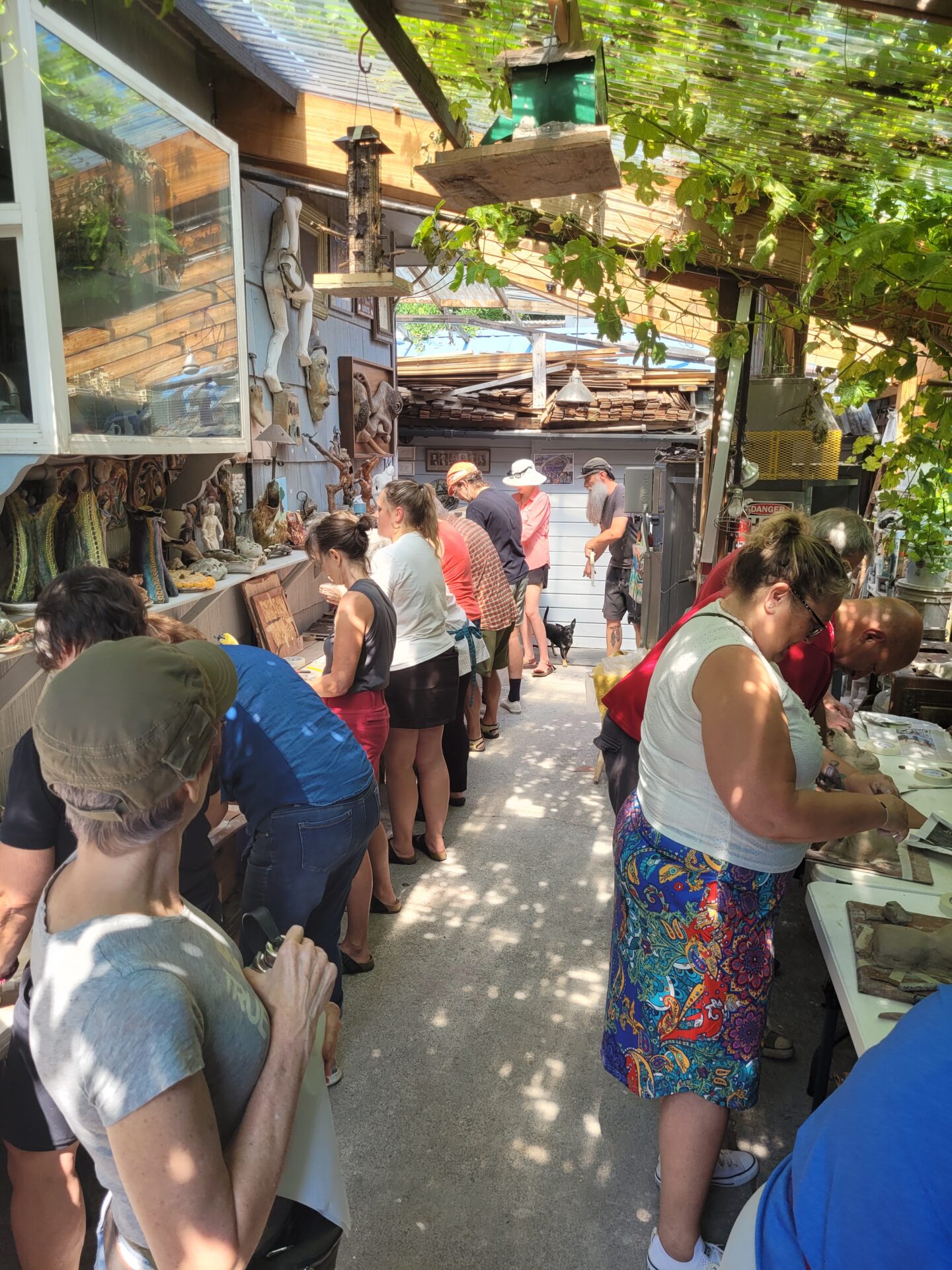 Glazing and firing masks took place just outside the PNWS demo booth. Over 30 pieces were fired. Nearly everyone showed up!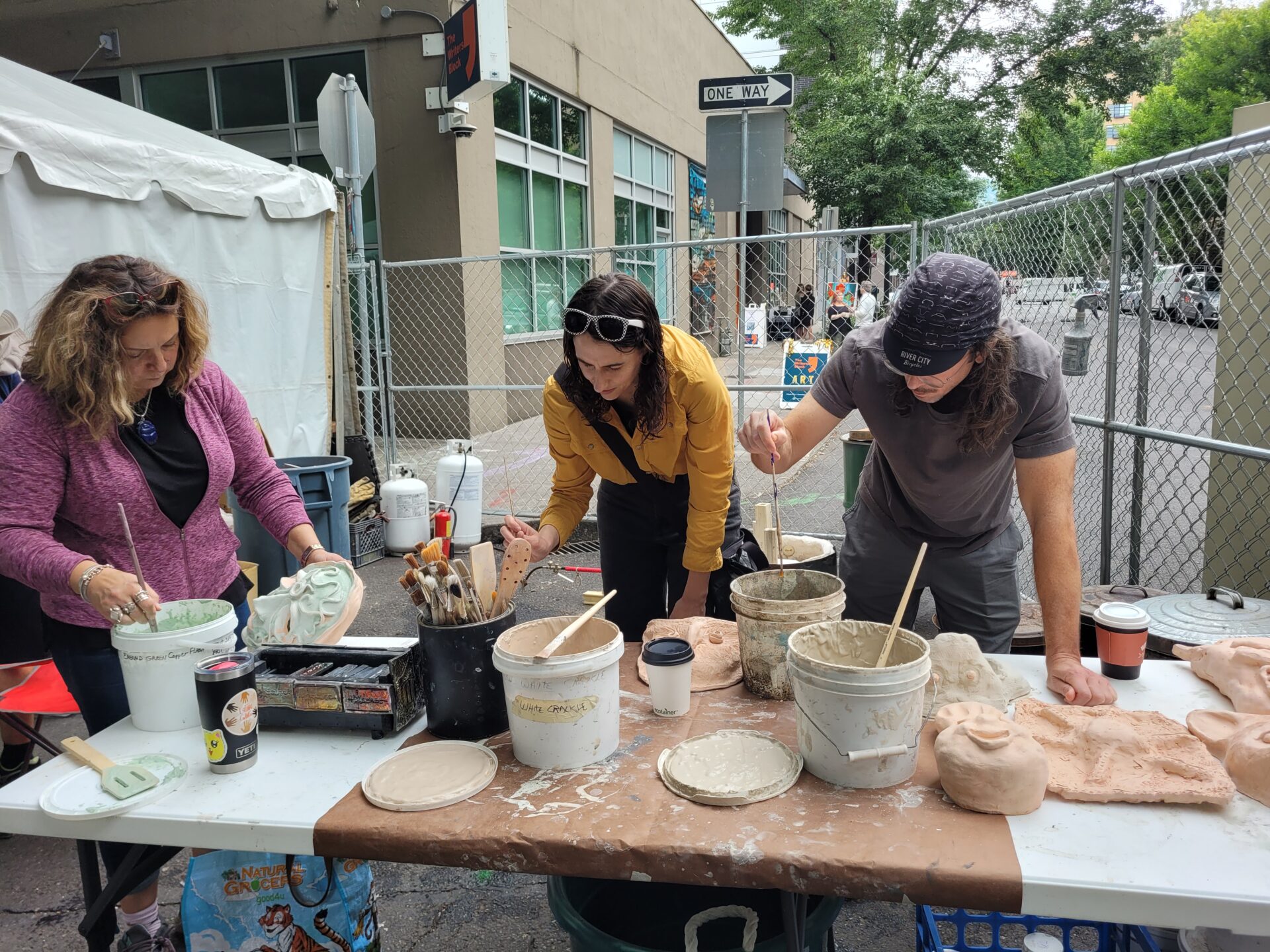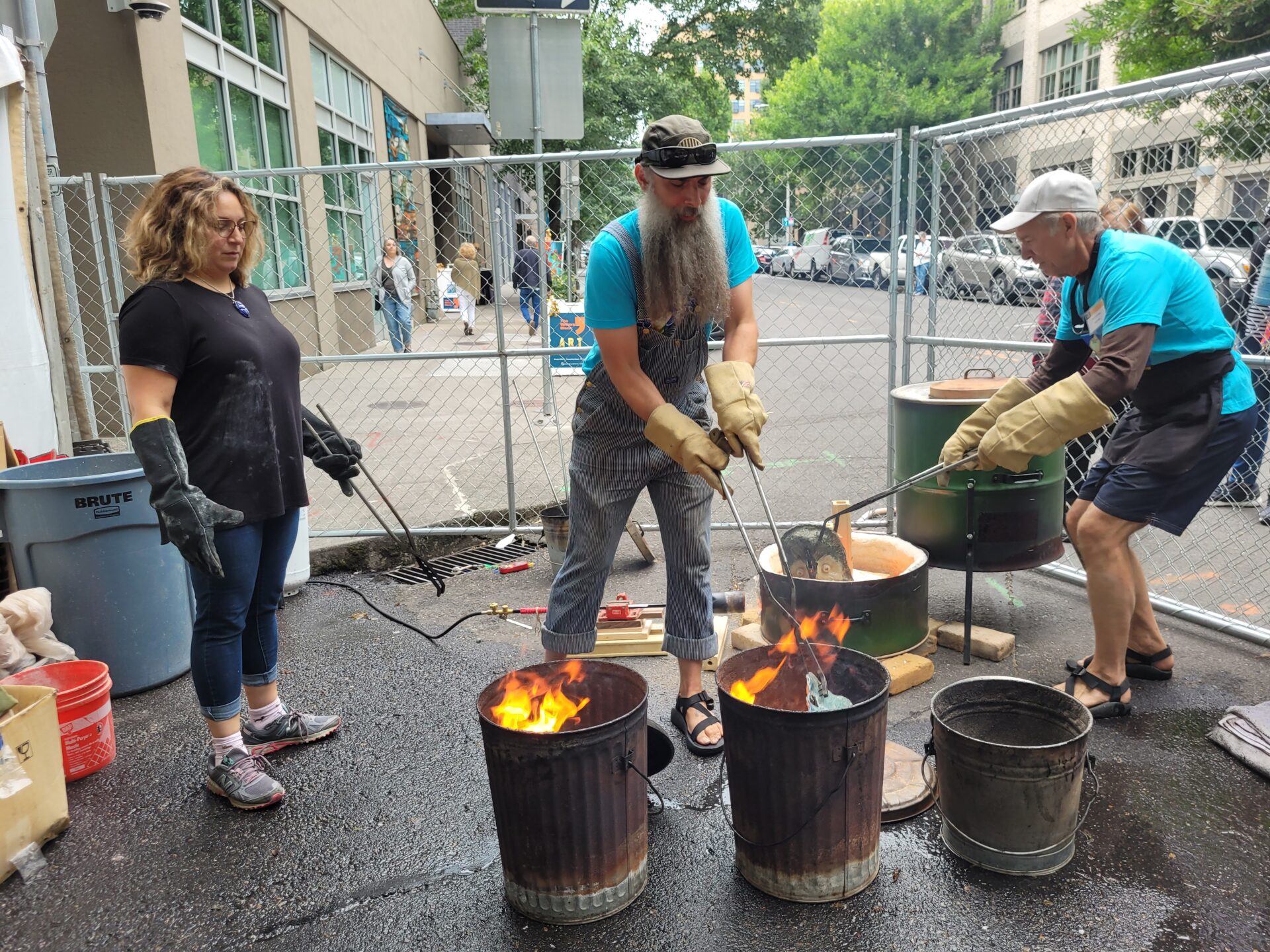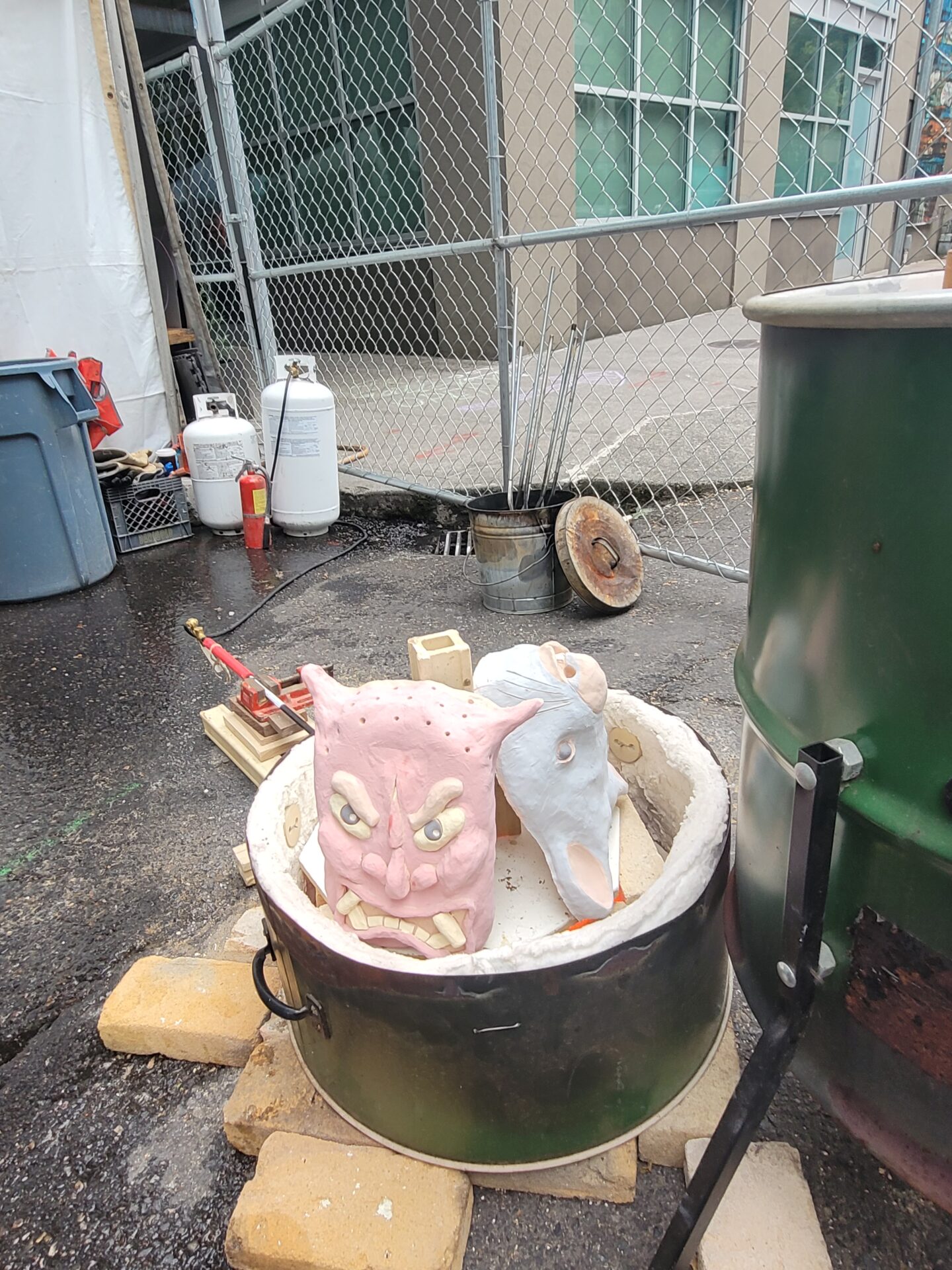 PNWS demo booth was a great representation of the many faces/styles and media at play in our membership. The crowds were large and constant for this 3 day event.