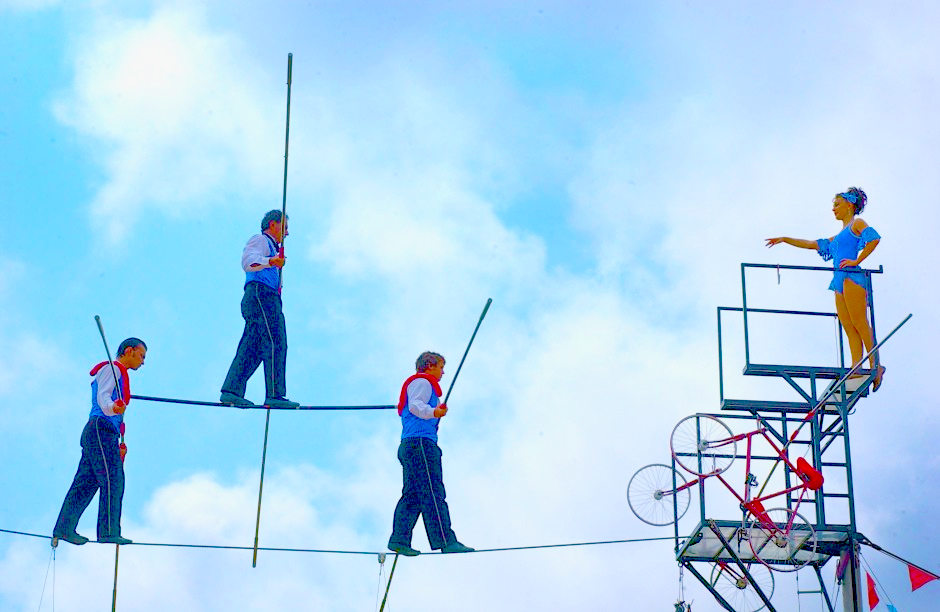 Our board is doing an incredible job managing challenges. But, our situation is an ongoing balancing act. We are an eclectic group of creative people. Ideas for new activities that create network opportunities are essential to keep our organizational balance.
We are relaunching our monthly informal Zoom conversations the second Wednesday each month at 7pm via Zoom. Alisa Looney is our host. There's no agenda. Show up. Introduce yourself. Ask questions. Offer a topic. Share a work in progress. Share ideas to engage more members.
We are dependent on each other for information, support, growth and encouragement. Don't' underestimate your value to the group. Don't be content to sit and watch. The adrenaline and stimulation come when you join the others walking the wire.
Contact Andy Kennedy or me with your ideas to improve networking and connections. And, we always have room for more volunteers. Thanks! Chas Martin