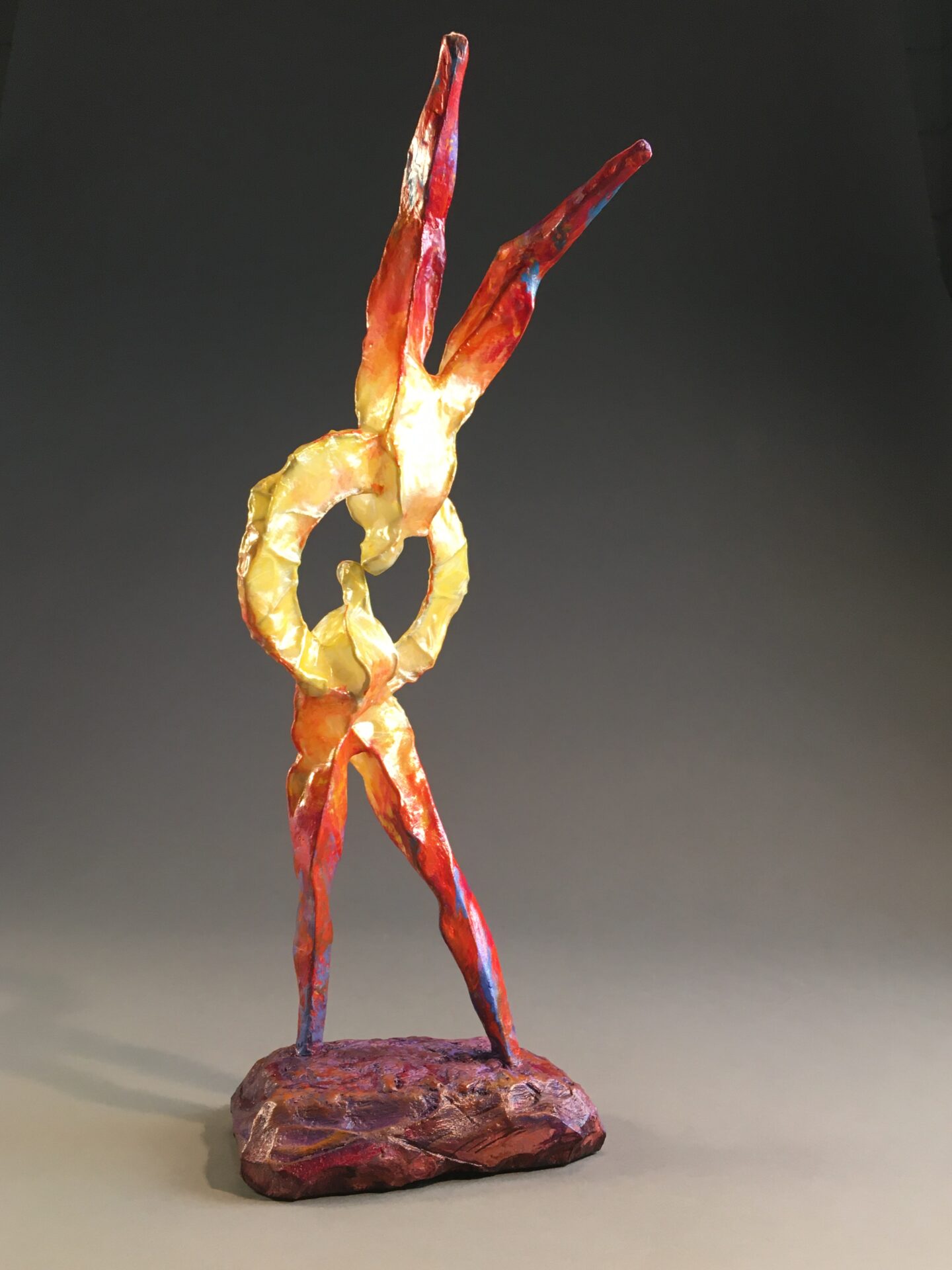 For months, I have been telling everyone that I would create a large sculpture for a show at The Cave in Vancouver this September. The intended scale will be about 6' tall. My logic is simple. If I tell everyone I'm doing this, I can't back out.
It's all part of my visualization process. Sketches and conversations turn into action. Synchronous things happen. Materials, tools, support and advice all appear. Last week, armed with a welding helmet borrowed from Carole Murphy, I collaborated with Shelly Durica-Laiche to fabricate a steel armature.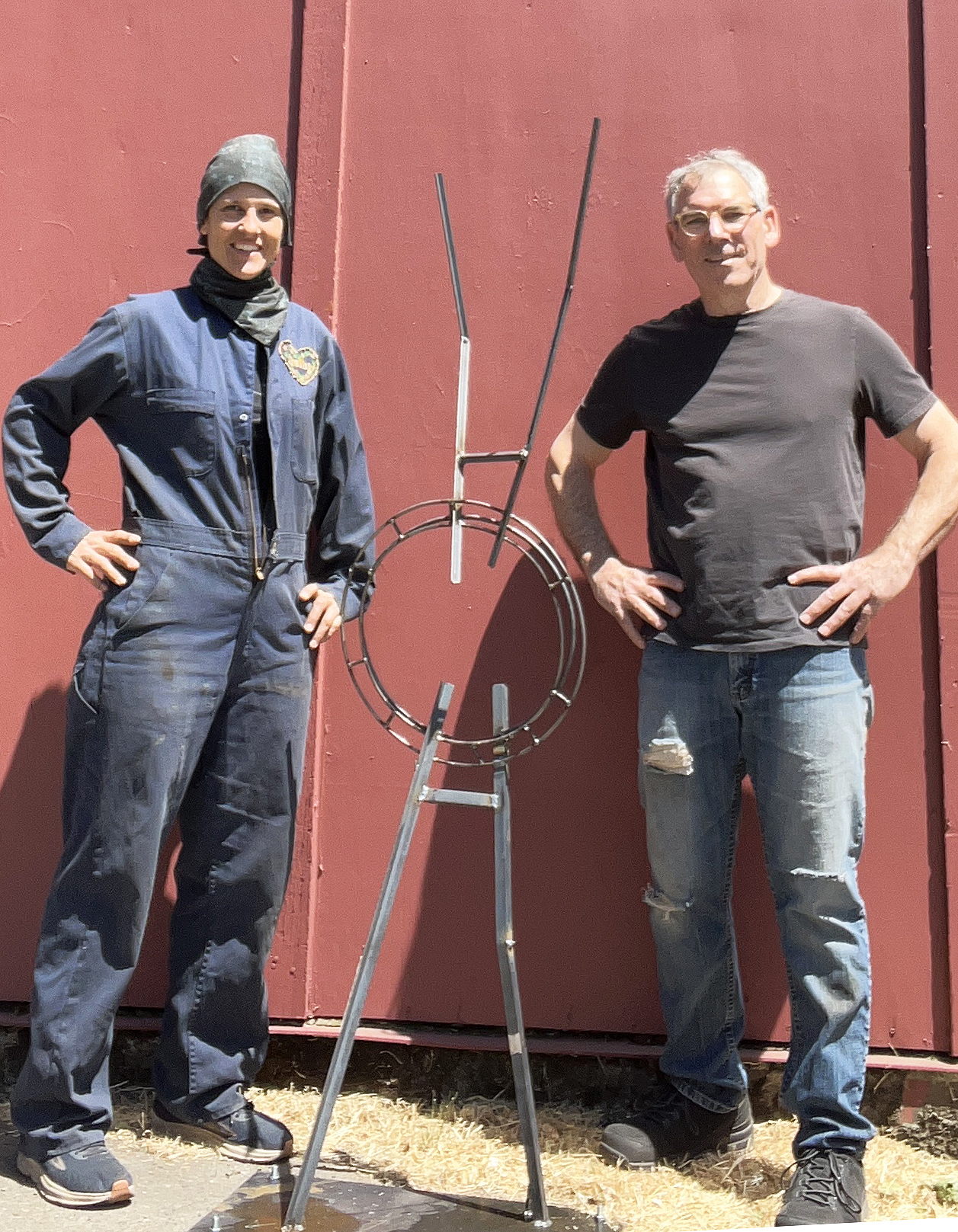 My biggest challenge so far has been deciding what to create. I am planning a fiberglass shell over a high-density foam shape built on a steel armature. I'm sticking with relatively simple abstract figures. I ruled out fine details like fingers for this first attempt. After sketching dozens of ideas, I reverted to an existing two-figure piece originally created at about 19" tall. My goal is to create shapes, texture and colors as close to the original as possible.
With the armature now complete and a workspace organized for the task, this week I begin cutting and shaping the foam body of the sculpture. This is all new territory for me. New challenges, materials and scale. I'm respecting one of my few studio rules, "If you're not creating problems to solve, you're not being very creative."
In my imagination, I have completed this piece a hundred times already. Visualizing each stage and anticipating each problem, I believe I have identified multiple options for how this will ultimately come together. That brings me to another studio rule: "You never know until you try…. then you know."
So, in the coming weeks, all my visualization, planning and thinking will transform from a visualization into a realization. Details to come.