Alisa Looney is offering two consecutive online enamel on steel workshops through Pocosin Arts this Fall. Take either as a stand-alone course, or take both as they can build on each other!
Registration and Details for both courses
Part 1 – Explore New Ground – Enamel on Steel Forms
Thursdays, September 15, 22 & 29 from 4 – 6:30 pm ET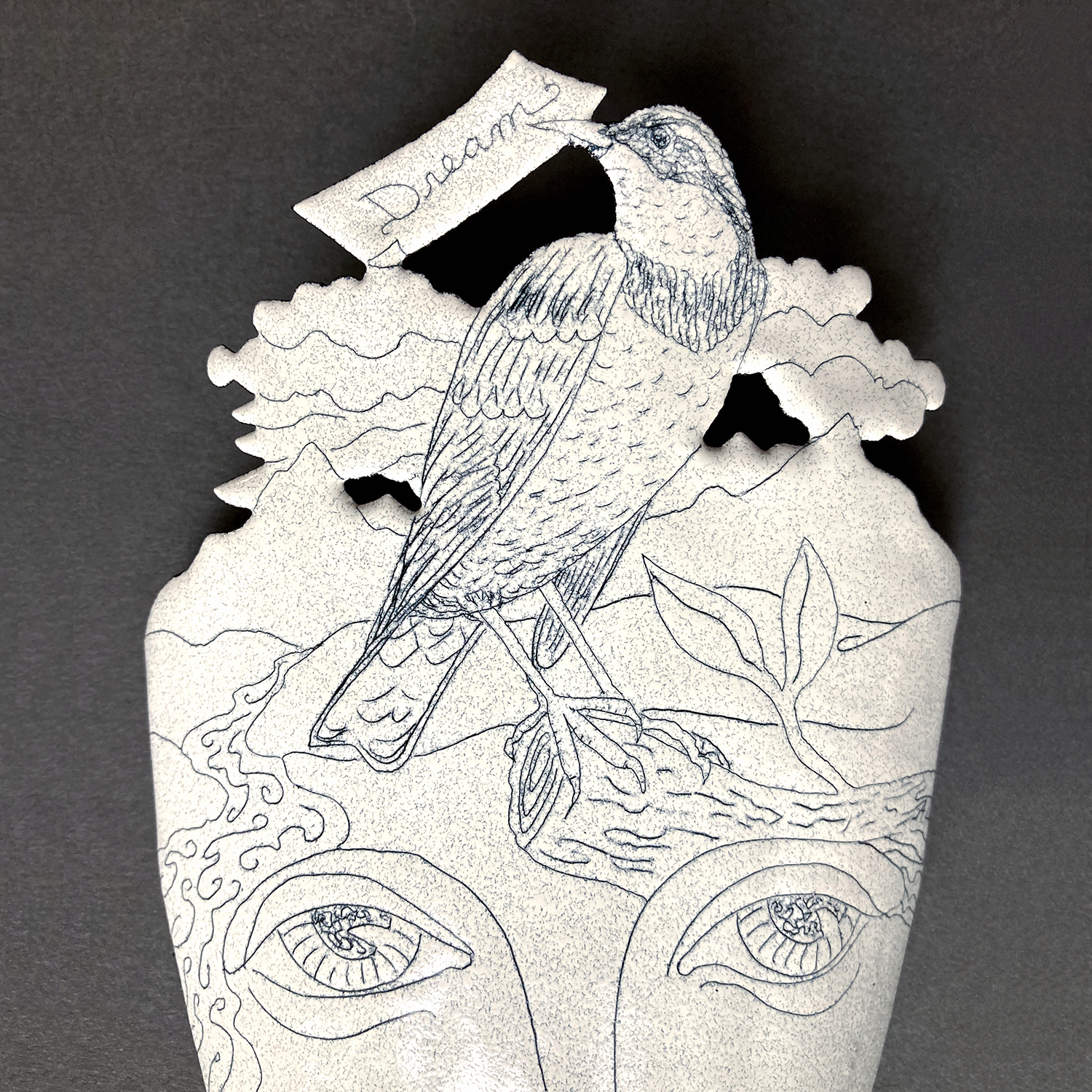 Have a hankering to enamel on steel? Learn to design, cut, and hammer varied gauges into 3D forms, and apply ground coat for strong yet lightweight structure. Both low cost and professional methods covered for applying liquid enamel with granular spray for smooth consistent textures, gradations and stencils. Experience incredible control when you sgraffito varied line thicknesses in abstract patterns or detailed drawings. Fire to desired finish from sugar to gloss, creating forms with an ideal surface for layering liquid and transparent enamels. Take as stand-alone course or follow with Part 2 – Mastering Watercolor Enamels and Lusters.
---
Part 2 – Master Watercolor Enamels and Lusters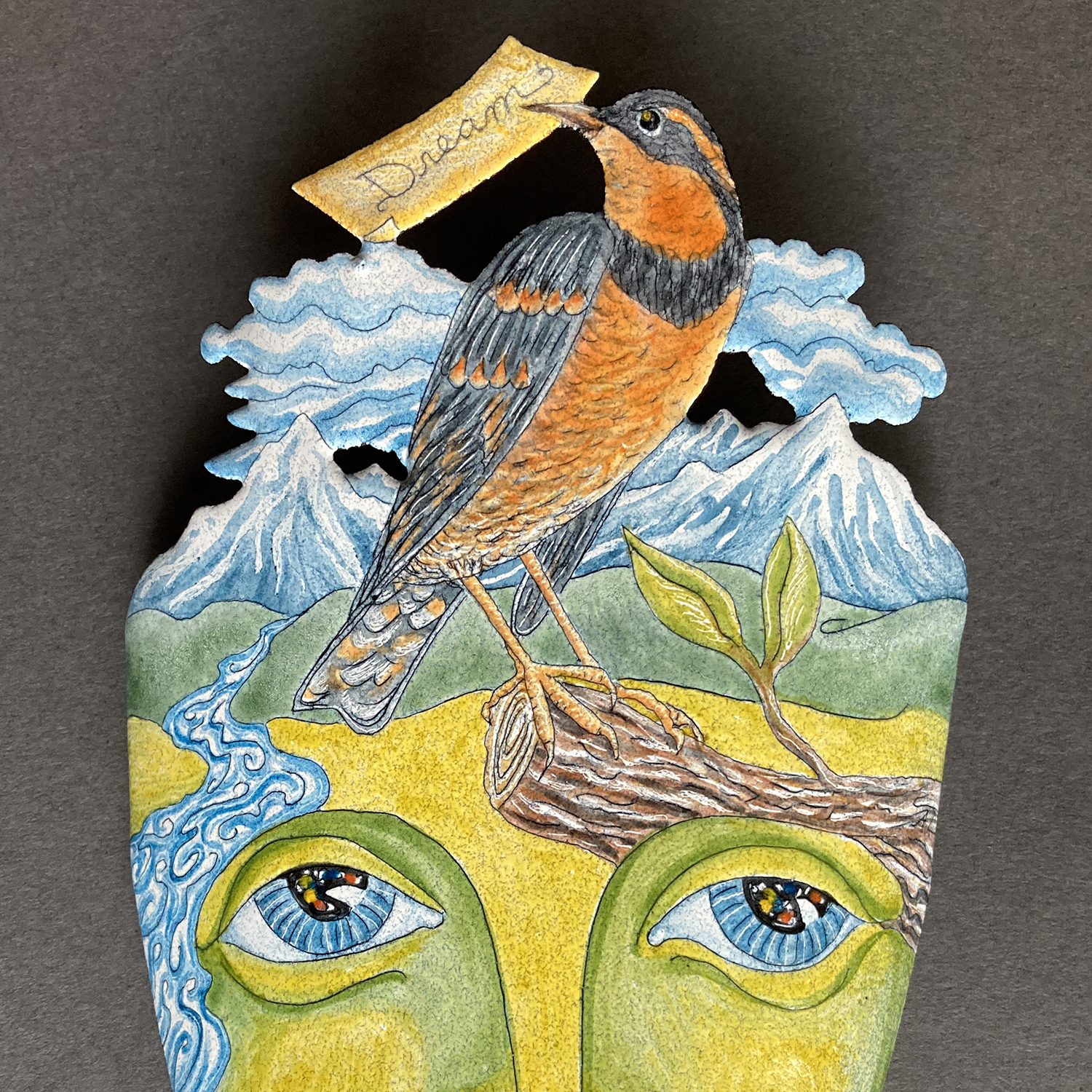 Saturdays, October 22 & 29 from 3 – 6 pm ET.
Create depth, shading and detail by blending and layering Watercolor enamels. Work over a pre-fired granular spray or solid white. This method of alternating painting and sgraffito techniques, allows you to add and subtract enamel to build complex illustrations, bold abstractions and colorful textures. Apply lusters just where you want glitz, or brush freely over dark backgrounds. These combined techniques open avenues for surface treatments on 2D and 3D forms, inviting experimentation while enhancing your own unique style. Take as a stand-alone course or add to the granular spray and sgraffito covered in Part 1 – Enamel on Steel Forms.
Both courses open to all levels of enameling experience. Students will need a kiln for firing. Let Alisa know if you have any questions about either course by emailing her at alisa@alooney.com.