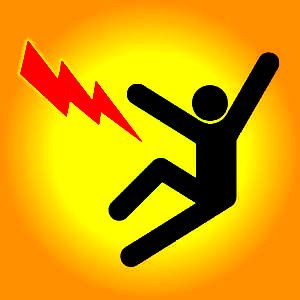 I believe in synchronicity. When I'm working on a project, creating and solving the problem is part of the process. Exposing myself to a range of possibilities helps me find the unique solution to those problems.
Identifying possibilities is where things can fall into predictable patterns. My perpetual goal is to break out of predictability. "Garbage in, garbage out" is not much different than "predictable in, predictable out." While in art school, one of my insanely creative instructors constantly encouraged us to find unrelated input, read unrelated articles, explore new experiences, participate in disparate conversations. The result, he said, would provide the spark to launch an idea in a fresh direction.
That advice has served me well for decades. I always seek random information wherever I can. It's how I manage my own creative process. I scan every resource for new information, visuals, techniques, materials.
All this brings me to one of the basic benefits of an active membership in PNWS. We all have our own sources of information. And since we are such an ecliptic group, those collective sources represent an incredible reference library of knowledge.
Our monthly "Who's Doing What" articles are an interesting mix of concepts, styles, materials, etc. But, beyond that, we all observe a broad range of images and ideas every day. We all experience inspiration through examples of others' work. Sharing those observations can provide the spark another member is seeking.
My challenge to everyone is simply this: If you see something interesting, unusual, outrageous, unique, inspired, incredible (you get the idea) share it with the rest of us in the form of a short article. Something as simple as an image and a sentence will do. Post it to your personal page on our site. If the response to this request is sufficient, we may add another feature to the monthly newsletter. Or, this can become an ongoing idea bank through our News – PNWS forum accessible through your profile page on our website.
Next steps: Keep your eyes open. When you see something, think beyond your immediate need and share what you've seen with the rest of the group. Let's set a new standard: "Extraordinary in, extraordinary out!"