The Newport Arts Center was host to their first Raku workshop on June 10th. The workshop was arranged to coincide with the opening of the PNWS sculpture show in their main gallery running through the end of July. Chasse Davidson, director at NVAC, reached out to us asking if we had members who taught sculpture workshops who would be willing to come out to the coast to enrich and inform their arts community. My neighbor and PNWS friend, Nathan LacQuaye and I arranged to bring our Spirit Animal Workshop out to Newport and the class gathered in the upper parking lot of the center Saturday afternoon for the Raku firing piece of the experience. The lot was filled with participants, friends, family and folks just wandering by to witness the spectacle. Interesting how smoke and fire tend to draw a crowd! Things could not have gone better, in spite of the stiff and chilly onshore breeze. 
The gathering together for the culmination of this sculptural experience is always my favorite part of the workshop. It is in this segment that each participant's creations are surrendered to the firing process. The act of individual release also bonds the group and opens all to the group's support and joy as the pieces are reborn and released from their smoky chambers. This communal experience has a tremendous positive effect and for me, exemplifies just what we have been hungry for since emerging from our recent isolated experience.
We made many friends along the path of this journey. The art community in Newport is strong, with many willing volunteers who hosted us and were not shy about their appreciation. In all it was a fantastic experience that I would encourage my fellow members who are inclined to share through teaching to embrace. In accord with our revised PNWS goals regarding inclusion,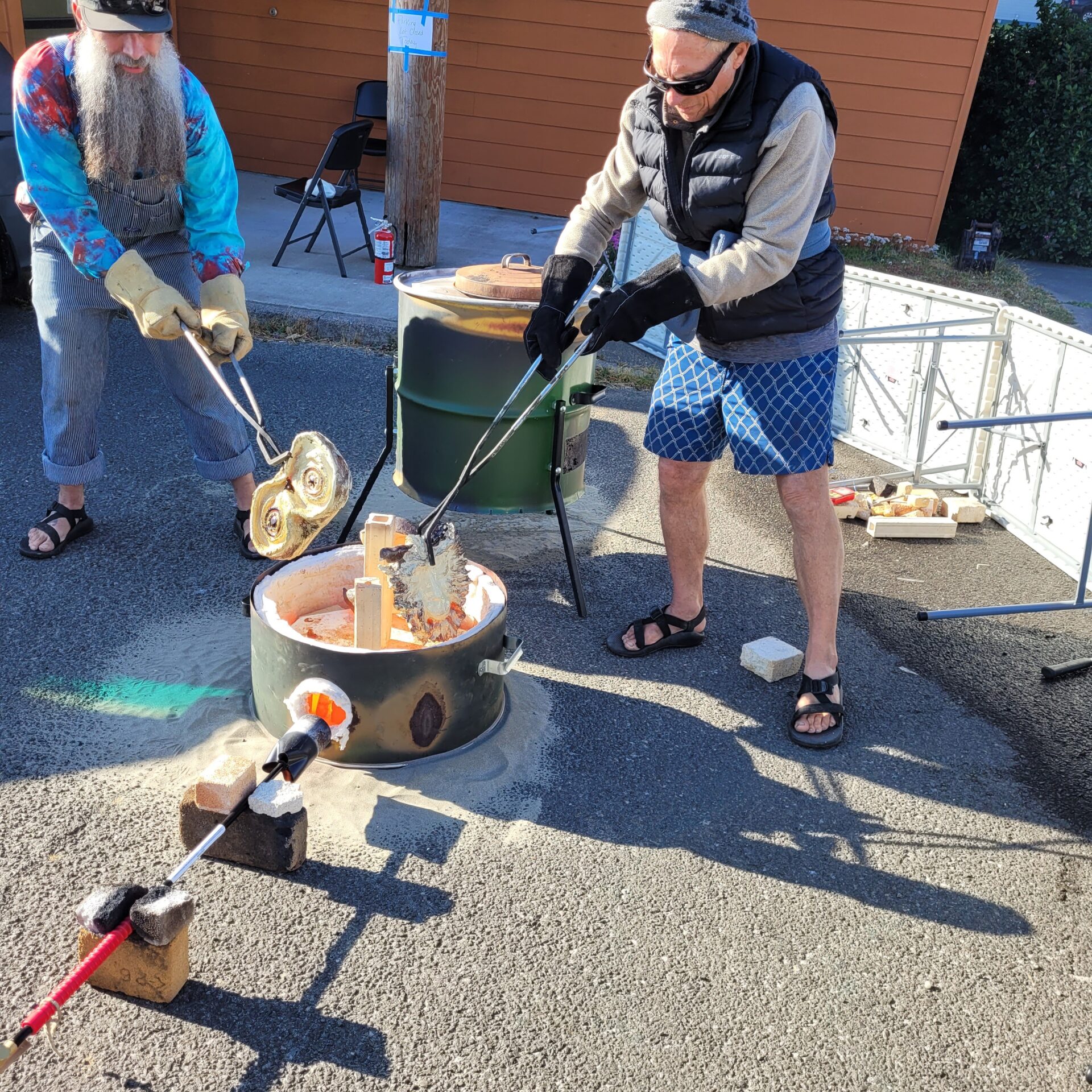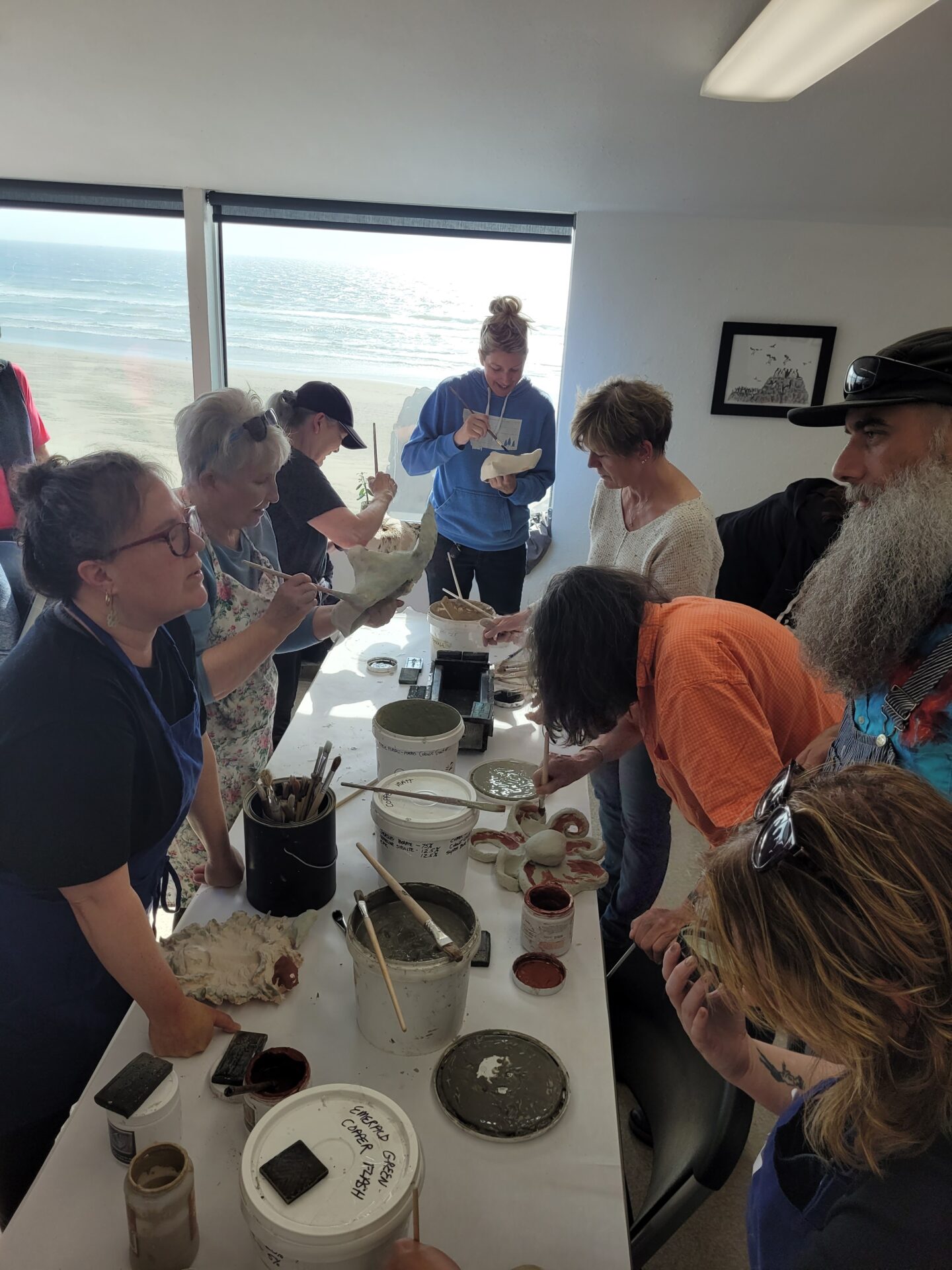 we asked NAC to reach out to a cross section of the community so that the class mix represented diverse groups.