I will be hosting a PNWS Board meeting on Sunday September 24th at 2pm. 310 NE 106th Ave. Portland.
It's a Board meeting and studio visit. in some ways it will be like a Member meeting studio potluck. You are welcome to attend. While working with the Board, I'll often return to the question, "Who are the PNWS Members, and what do they want?" You could answer that question for us in person or by joining us online. The PNWS Board maintains a variety of stages for engagement, for PNWS Members to be exposed to other art practices, as well as sharing your art. All towards creating bonds between artists, venues, material resources and community, a very personal give and take, which can provide a meaningful context for each of us.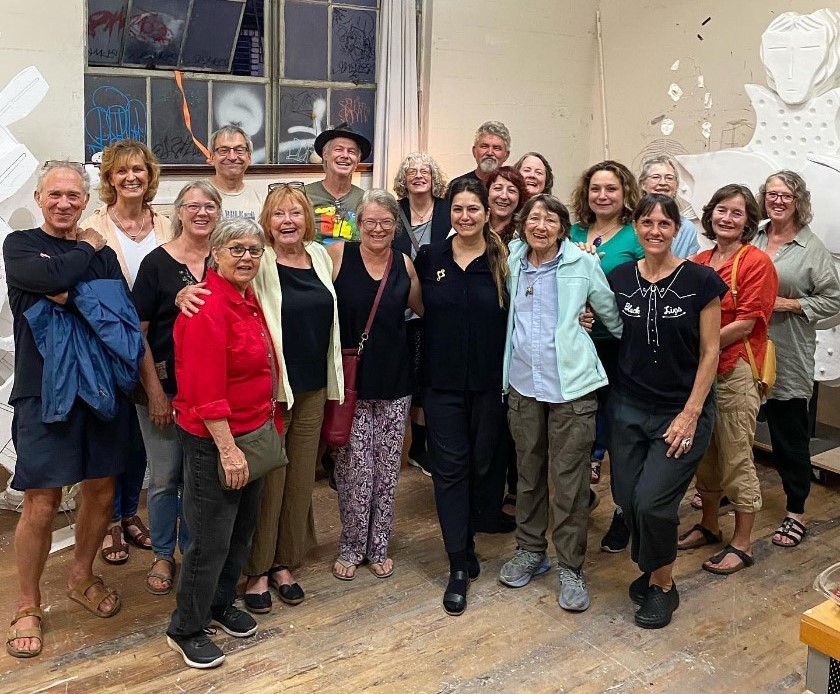 About twenty of us showed up to Mahsa Zargaran's studio a few weeks ago. We were blown away by her visionary approach to making eight giant figures, designed to embody eight songs which she and her partner Paul will compose. All to be experienced in an theater/arena. Mahsa is driven by her dream towards the technical means that will make her vision a reality. Truly inspiring!
Our next Member Meeting (September 27th, 7pm) will be at the Verdancy Project, an acreage designed for onsite installation sculpture, located just west of Troutdale, Oregon (address and other invite details are forthcoming). For three years  the Verdancy project has been connecting artists and the public to the land and community. Residencies, workshops, group shows and much more. This could be a place to retreat and find a fresh start to your art, or it could be a home to the land, stone, wood, creek bed sculpture you have wanted to make.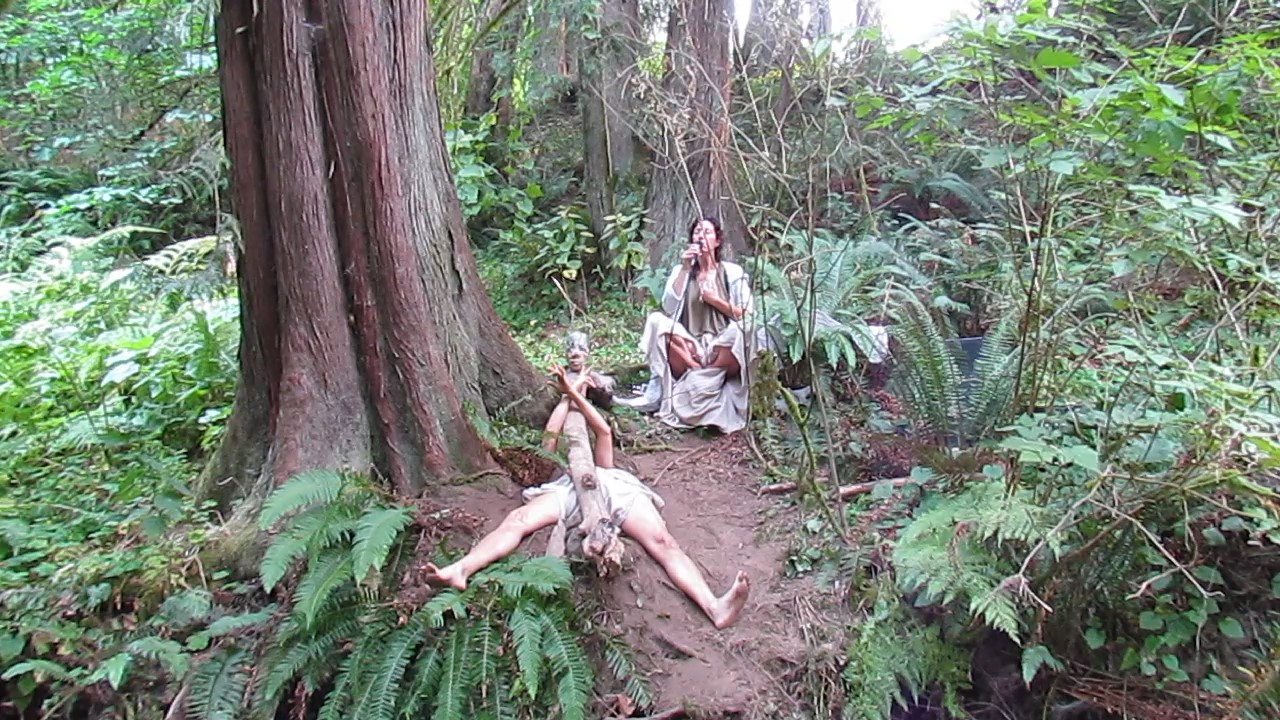 Pictured above: Performance at the Verdancy Project by Laura Cannon (under log) and Lynn Piper (singing), with the addition of a clay head that I made (at the end of Laura's log)
Along with showing up to these events, There are several other ways you can contribute to PNWS and discover the artists and resources of our group. A threshold activity for PNWS Members is to post online information about you and your art via our website and social media. We thrive on your expression. It's how we get to know each other, and leads to crafting our common goals. The following link will take you to a video with instructions for filling out your PNWS Member profile. 
Do what you can to connect with other Members, especially Board Members. Opportunities like visiting the Verdancy Project (Sept. 27th 7pm), PNWS Member studio tours, the group show at Newport Visual Arts Center, Art in the Pearl, or the recent trip to Michael Curry Design are scheduled and produced by this handful of volunteers. The Board of Directors wants to be accessible. Show up to the next Board meeting at my house on September 24th, 2pm. 310 NE 106th Ave. Portland. What keeps us going is your support and encouragement, but also the knowledge that we can do more, if more Members engage in this process of relationship building, with curiosity, awe and engagement.
+++Andy Kennedy, President of Pacific Northwest Sculptors