I.S. Day 2023, Pacific Northwest Sculptors has rented a classroom within a wild assortment of cheap art supplies. Hot glue guns, scissors, sewing machines and other tools are provided. The event is at 4:30 pm April 29th International Sculpture Day, and will take place at SCRAP (School Community Reuse Action Project) 1736 SW Alder street, Portland OR. Show up at SCRAP early to check their vast selection of cheap art supplies. Materials for your project need to be purchased or brought from home, the rest of this event is Free.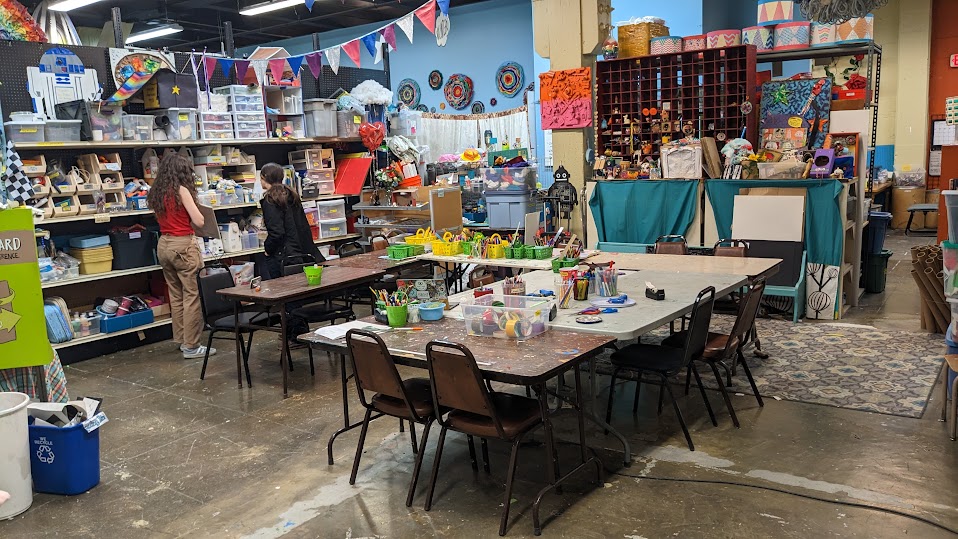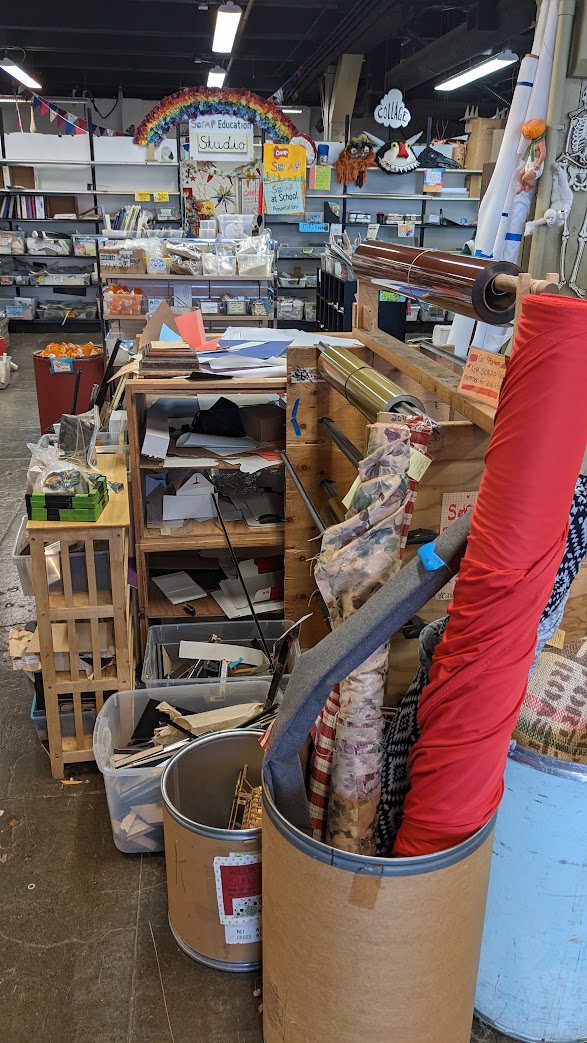 International Sculpture Day a good time to try something different, beyond the boundaries. Explore the limits of what sculpture can be, with a Peer group of other sculpture explorers.
The suggested theme is Wearable Art…hats, masks, falsies, epaulets, antlers, corsages, spats, or a whole new appendage yet to be named.
We have the SCRAP classroom between 4:30 and 6:30pm on the 29th. That time will likely fly by, so it's recommended that you bring a project already in progress, or a good set of ideas.
Interpret Wearable Art as you wish.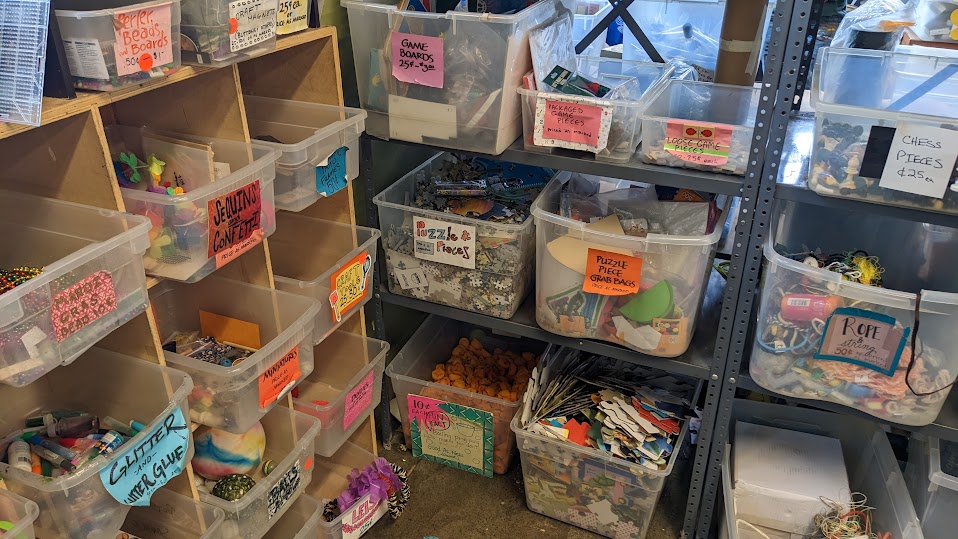 Be traditional or avant-garde, Put tassels on a hat, glue glitter to a mask, or hot glue found objects onto yourself or a friend.
RSVP Andy Kennedy <playpurpose@yahoo.com> or Bob Deasy <ormcoupe@yahoo.com>
You are welcome to bring other participants, especially if bringing them means you get to be there. This is formatted as a Peer group activity not as instruction. People might or might not collaborate, but we're generally generous and free with advice on your project(s). The SCRAP folks are there to help too; will train you on the sewing machine, etc. as needed.
Tape it on, tie it on, strap it on. SCRAP is full of eclectic and unexpected crafting materials: old maps, random jigsaw puzzle pieces, anonymous family photos, a barrel of gift wrapping bows, all on sale cheap.
PNWS 2023 IS Day April 29th 4:30 – 6:30pm… at SCRAP 1736 SW Alder street, Portland OR. Show up at SCRAP early if you can. They will provide crafting tools, but we have to buy or bring sculpting materials. Likely, there will be PNWS money budgeted for last minute gotta-have-it-but-don't-have-the-cash materials purchases.
NOTE: SCRAP does NOT allow food or drink (besides water) to be in their classroom. We're planning to bring some snacks, and likely "drink", and have that available outside SCRAP
After use of the SCRAP classroom (they close the store at 7pm) We will follow our muses.
That Saturday April 29th after SCRAP, Organizers have a few ideas about places of Sculptural Significance to visit in downtown Portland, including the site of the short-lived PNWS Gallery, in Pioneer Mall. We can raise a glass, "To what we've been, and what we could be…" And there may be an Impersonate the Elk contest along with other surprises.
There are two related events on Sunday April 30th. A studio tour/potluck at 7pm. Julian Voss-Andreae will host ( 8003 SE 17th Ave. Portland, OR )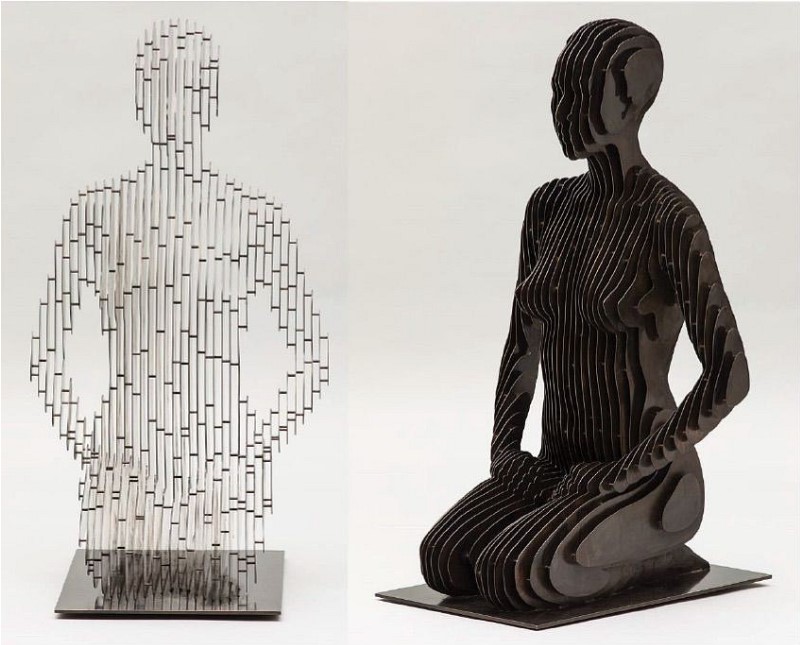 Julian's sculpture is awesome, gotta see it to believe it.
The other optional event on Sunday is a group rendezvous at Gathering of the Guilds, a local tradition featuring hundreds of artisans at the Portland Convention Center, including several PNWS Members. Showing off the Wearable Art from our SCRAP experience would be likely at Gathering of the Guilds TBD.
Julian VA. said it would be alright to invite GotG folk to his studio that evening at 7pm. Should be fun…
+++A. Kennedy