I will be teaching another Spirit Animal Maskmaking workshop at the Newport Art Center on June 3rd (the day after the sculpture show opening). The class is divided into two sections on two different days:
Saturday, June 3rd- sculpture workshop- 12noon- 2:30 pm.
Saturday, June 10th- glazing and Raku firing- 6pm to 8:30. Raku on the beach…very Burningmanish!
Register through the Newport Visual Arts Center website under education or follow the link below.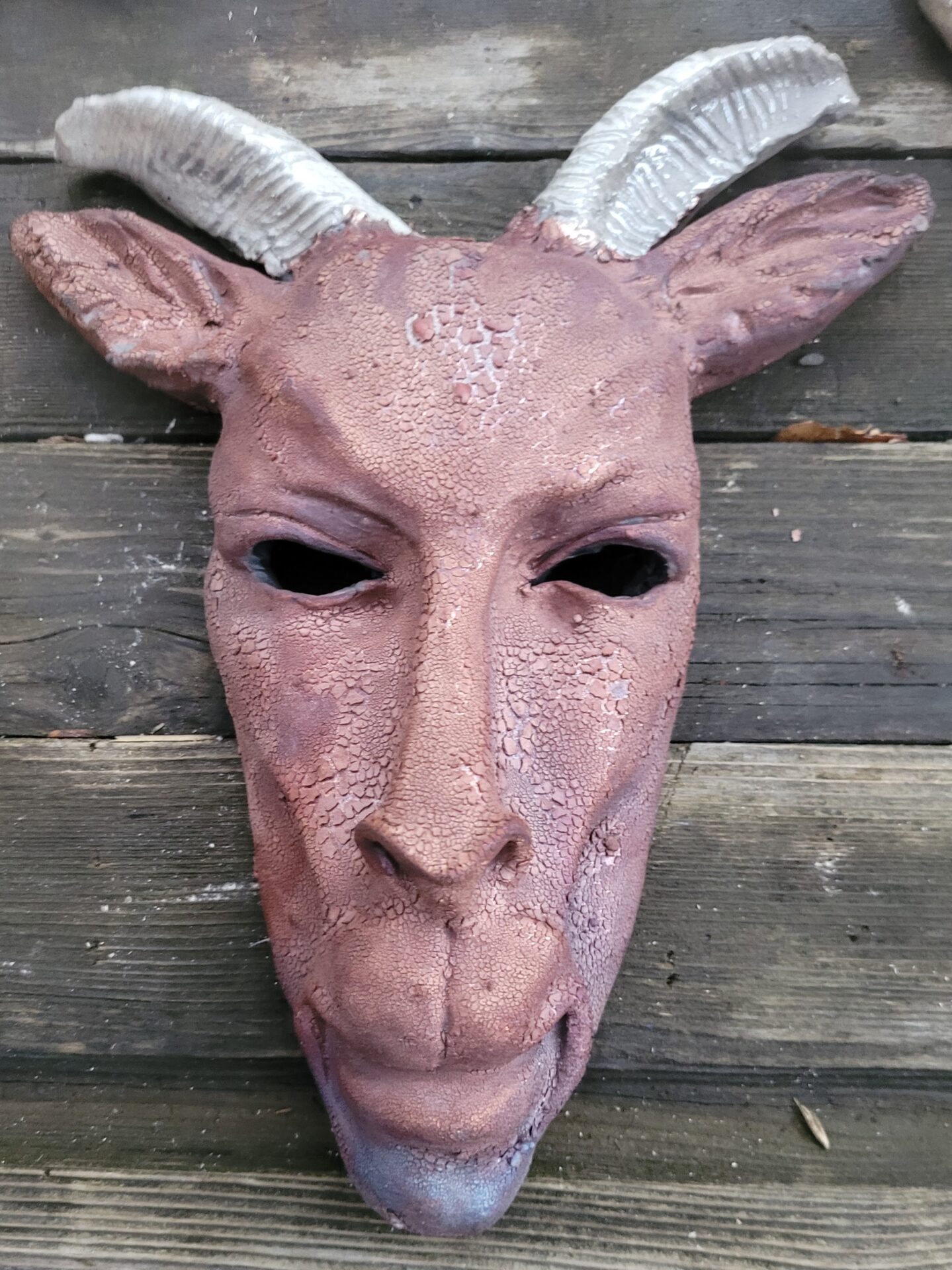 https://coastarts.org/events/raku-mask/