Next Member Meeting
For the month of November, we are going to have a combination Board and Members studio meeting at 2516 SE Division St, Portland, OR 97202 which happens to be studio of Marti Eichinger aka: Art at the Geode. Current schedule is to start our board meeting at 4:30 and finish by or before 6PM at which time the studio tour and potluck will start. For the board meeting here are…
---
Pacific N.W. Sculptors hold several types of meetings. The 'regular' meeting is a pot-luck event wherein members have the opportunity to interact and exchange information and ideas in an informal setting. These meetings are held bimonthly and rotate from one members studio to another and normally include a studio tour, discussion of techniques and announcements of interest to the members.
The educational meeting is more formal. Held in the alternating months these are devoted to a lecture or demonstration of some technique or subject of interest to the sculptural community. Past topics have included enlarging and photographing sculptures. The educational meetings are open to the public for a nominal fee. Refreshments are provided.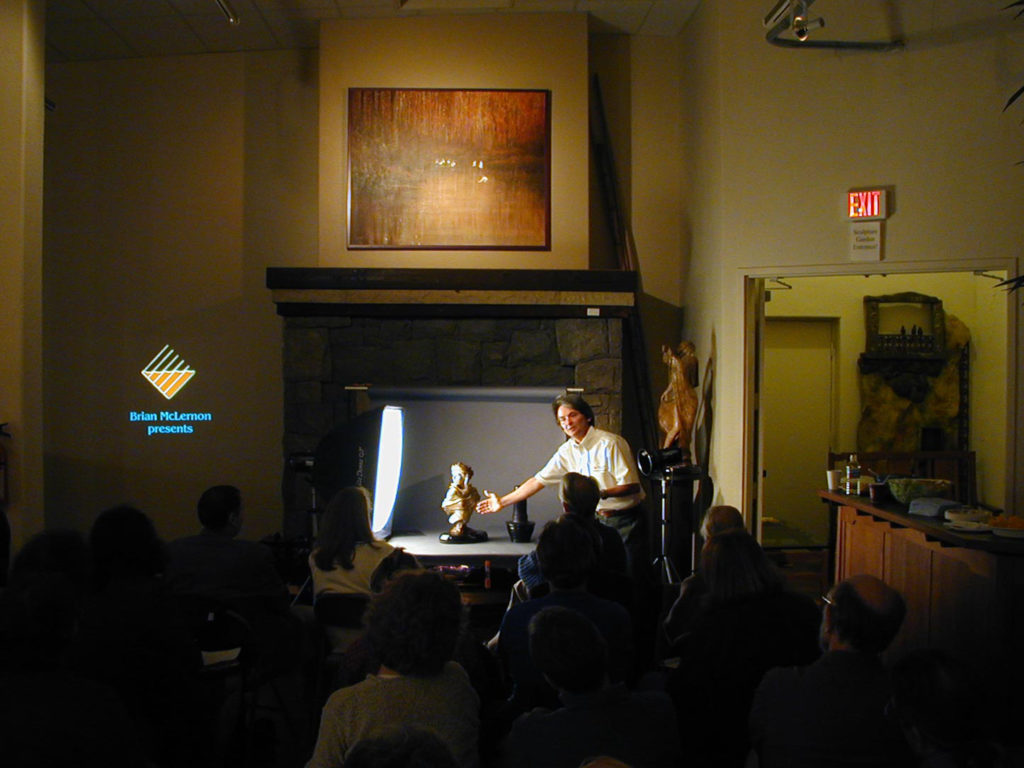 Board Meetings are held monthly at a board member's residence or studio. Board members report on their PNWS related activities, new ideas are discussed and old ones refined. Topics frequently include venues for exhibitions, educational events, promotional activities financial matters and much more. New ideas are most welcome and all PNWS members are encouraged to attend.
The annual meeting is held in February of each year. Here a state of the organization speech is given by the president, committee report on their activities and the annual election of board members is held. At the end of the meeting ballots are counted and the winners are announced.
The annual picnic is held in early summer and is a one or two day outdoor event. Mostly a social event it gives members sculptors a chance to interact in a relaxed atmosphere. Artists are encouraged to bring their latest works. Families are welcome.
2020 Member Meeting Archive