Activities and projects by some of our members:
Jessica Bodner
"Star Nimbus" 14'x12'x12' – New sculpture installation at the Livingston health care hospital, Livingston, MT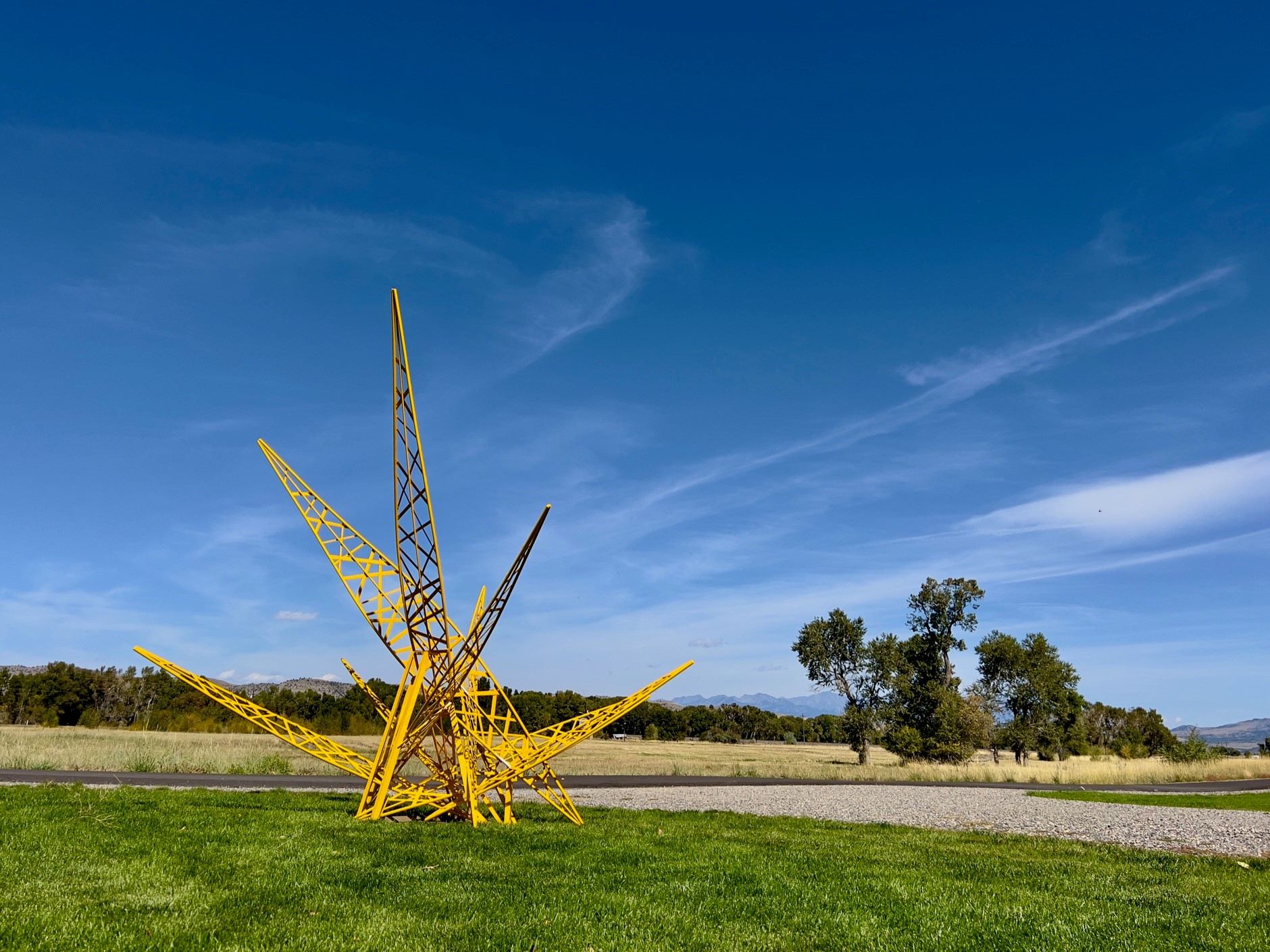 Francie Allen
This image is the plaster mold of "Lovers," Francie's new piece that will be cast in paper. Each one will be hand-colored with pastels.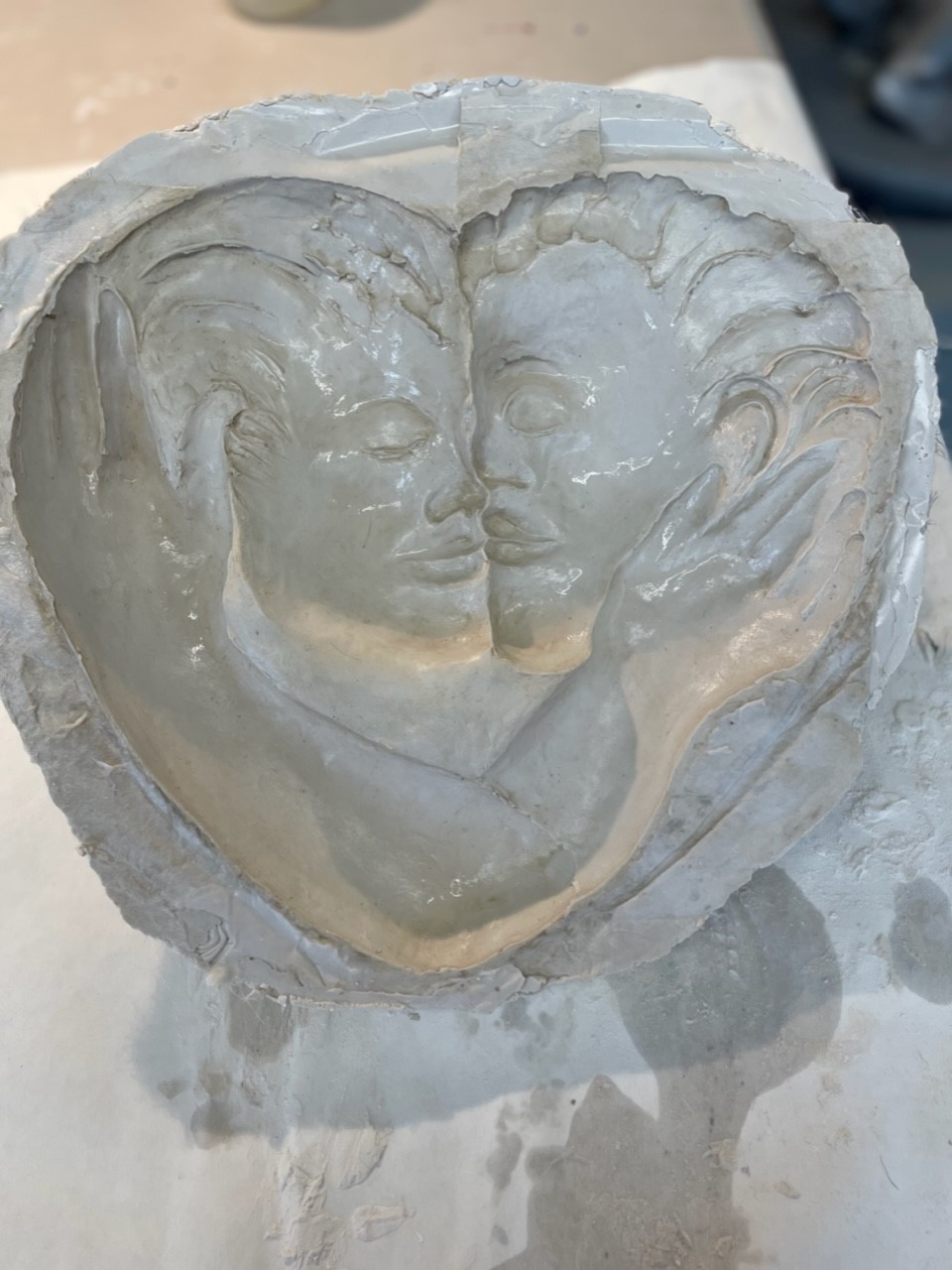 "Stone of Spiritual Understanding" is the working title of this work in progress. Inspired by Isamu Nogouchi's work of the same title.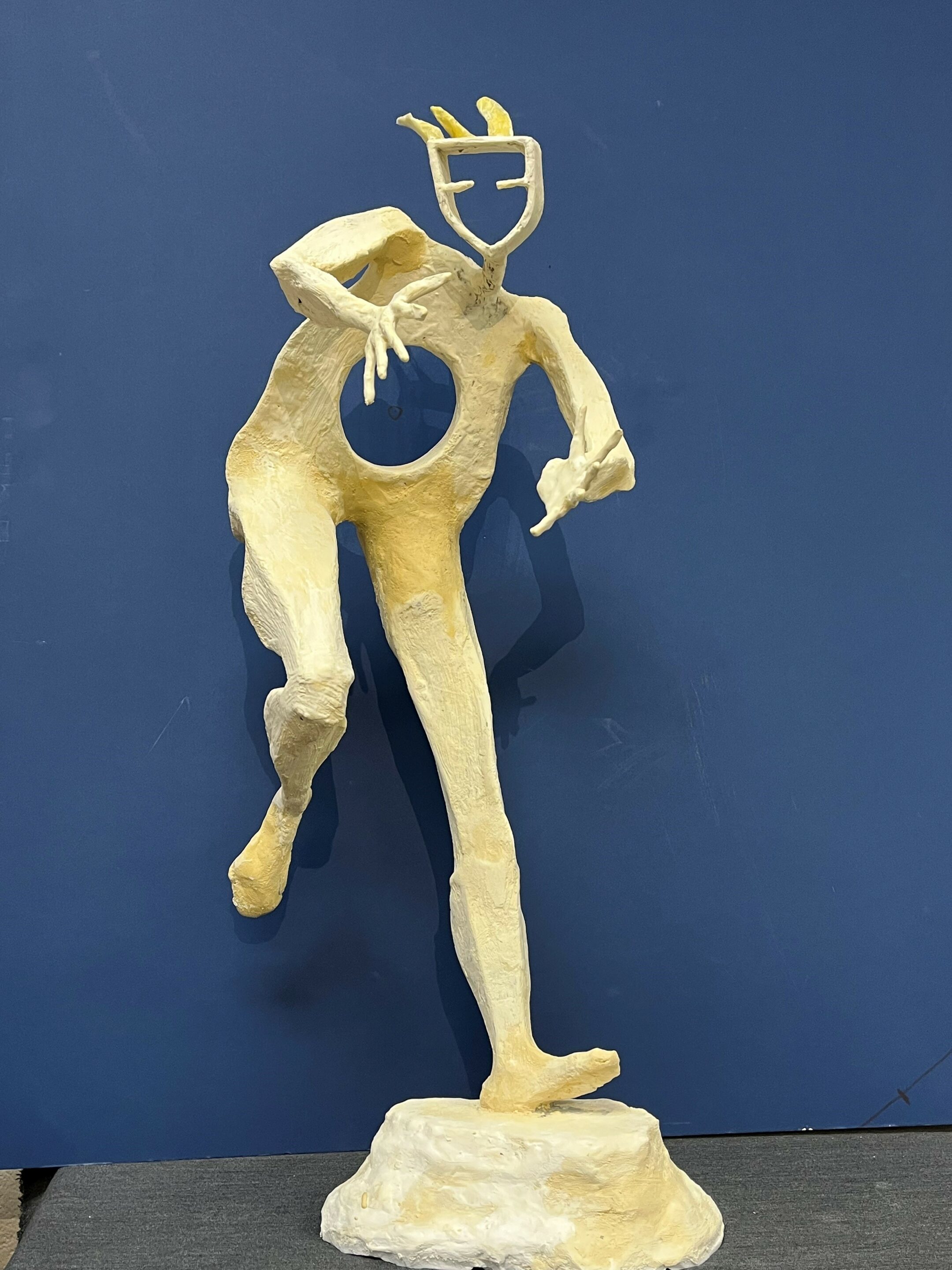 Carole Murphy
Here are a few of the mixed media sculptures I'm working on. They are both still in process but getting close to being finished. I am planning on suspending the pieces, or the illusion of suspension in the antique violin case. Having a grand time making them!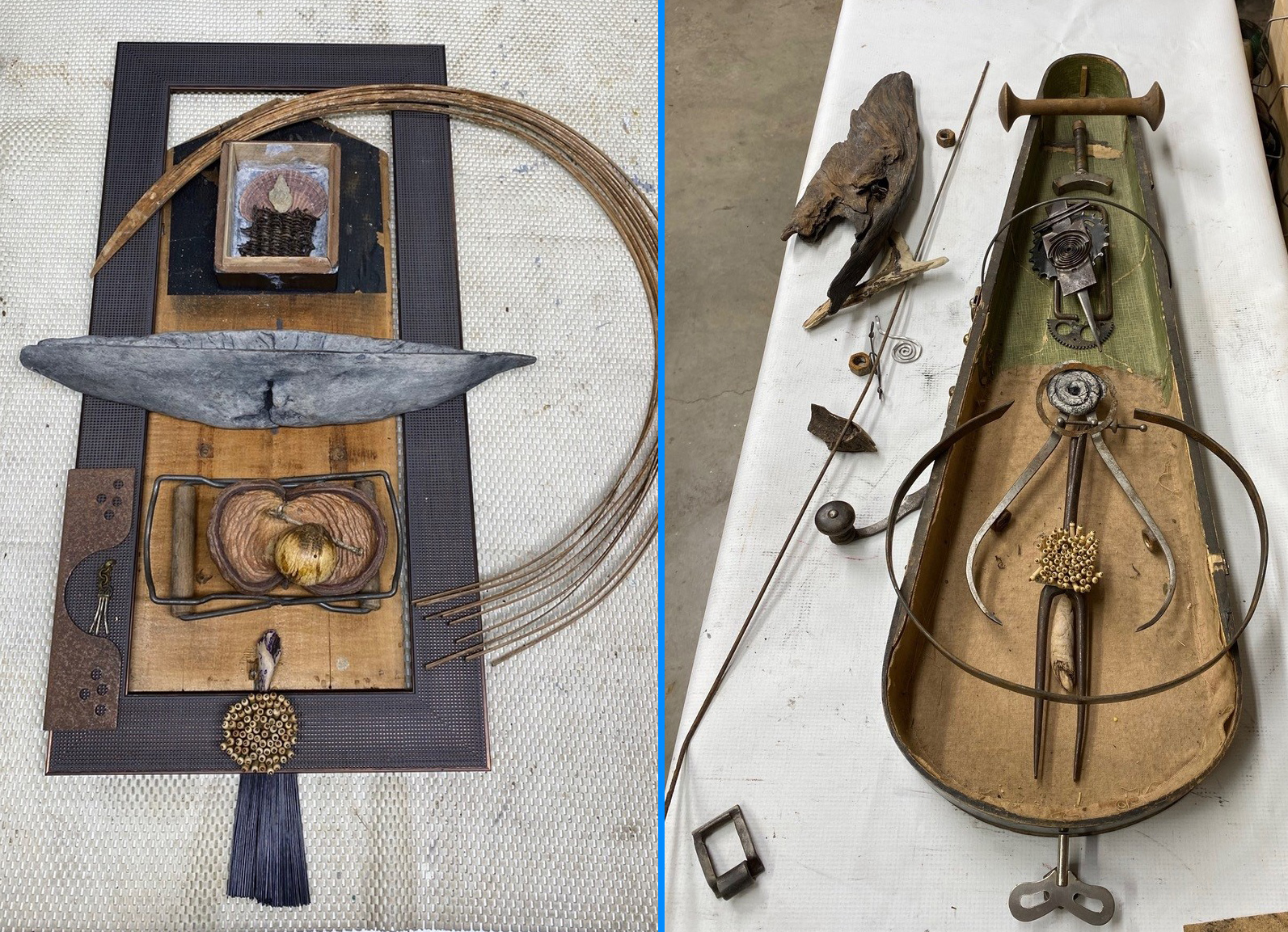 Robert McWilliams
Cubist Indian Horse Mobile