This year the annual Troutdale Arts Festivalhttps://troutdaleartsfestival.org/ occurred on the weekend of the opening of the PNWS show in Newport, and members that would have occupied a demonstration booth were busy out on the Coast. PNWS did however, present a face to the public by scheduling the Raku firing piece of a Maskmaking/Raku workshop to coincide with the Saturday opening of the festival. PNWS Member, Marlena Neilsen coordinated the event and reached out to her community so that participants included members of diverse groups, a real cross-section the community. The mask making workshop was taught by Russell Ford and Nathan LacQuaye was the Raku master (assisted by PNWS Member, Jerry "Woody" Woodbury).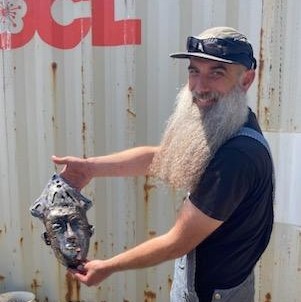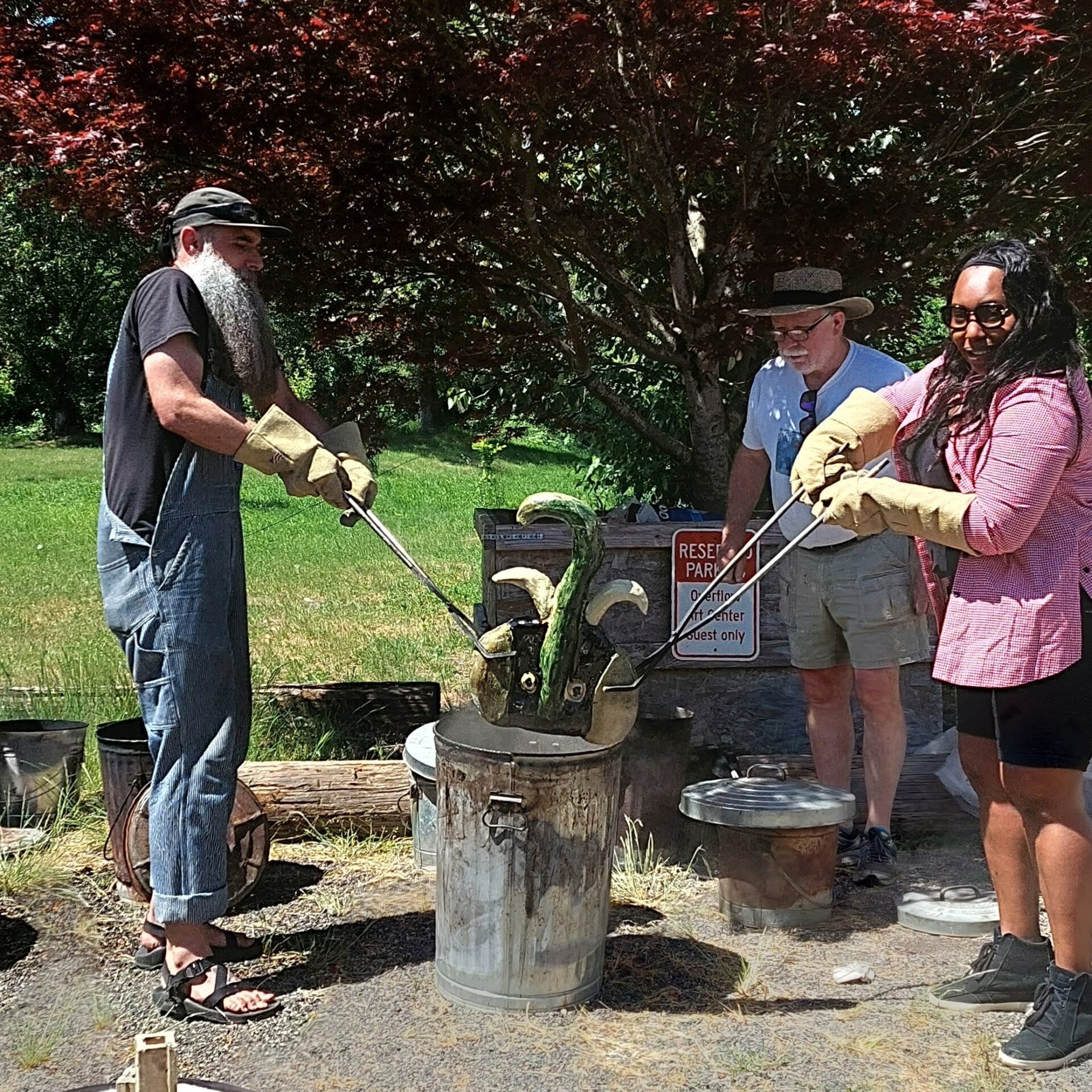 "The best of the (Troutdale Arts) festival was the raku demo from Nathan/Russell…thank you to PNWS for that. They changed lives and gave folks an incredible opportunity and experience." –Marlena Neilsen
This year's event was moved from the Troutdale Arts Centerhttps://www.troutdaleartcenter.com/ near the river, to the town center ¼ mile away and the idea of drawing folks to visit the art Center by offering a spectacle with fire, smoke and Raku wonders was the plan. Marlena hopes to make such events a regular event going forward.
Russell Ford, Vice President PNWS