When I was the previous membership chair I made an error in David Martin's contact information and corresponded with him to fix my mistakes.  While looking at his web pages I began to admire his work greatly.  Knowing I would visit family and friends in his area, Wallowa County, I suggested we meet in person on my next trip.
In September this year I saw his unique work, both sculptures and photos, first at the Josephy Center there, on a beautiful sunny, blue sky day.  As many of us have done or are doing, David and his wife Robin, have downsized from their larger property and toured us through their wonderful collection at their current home.  It was a delightful visit
I did bring home one of his signature photographs from the Josephy Center and plan to add a piece of his individual wood sculptures on my next trip.
Do visit his outstanding website and distinctive work at: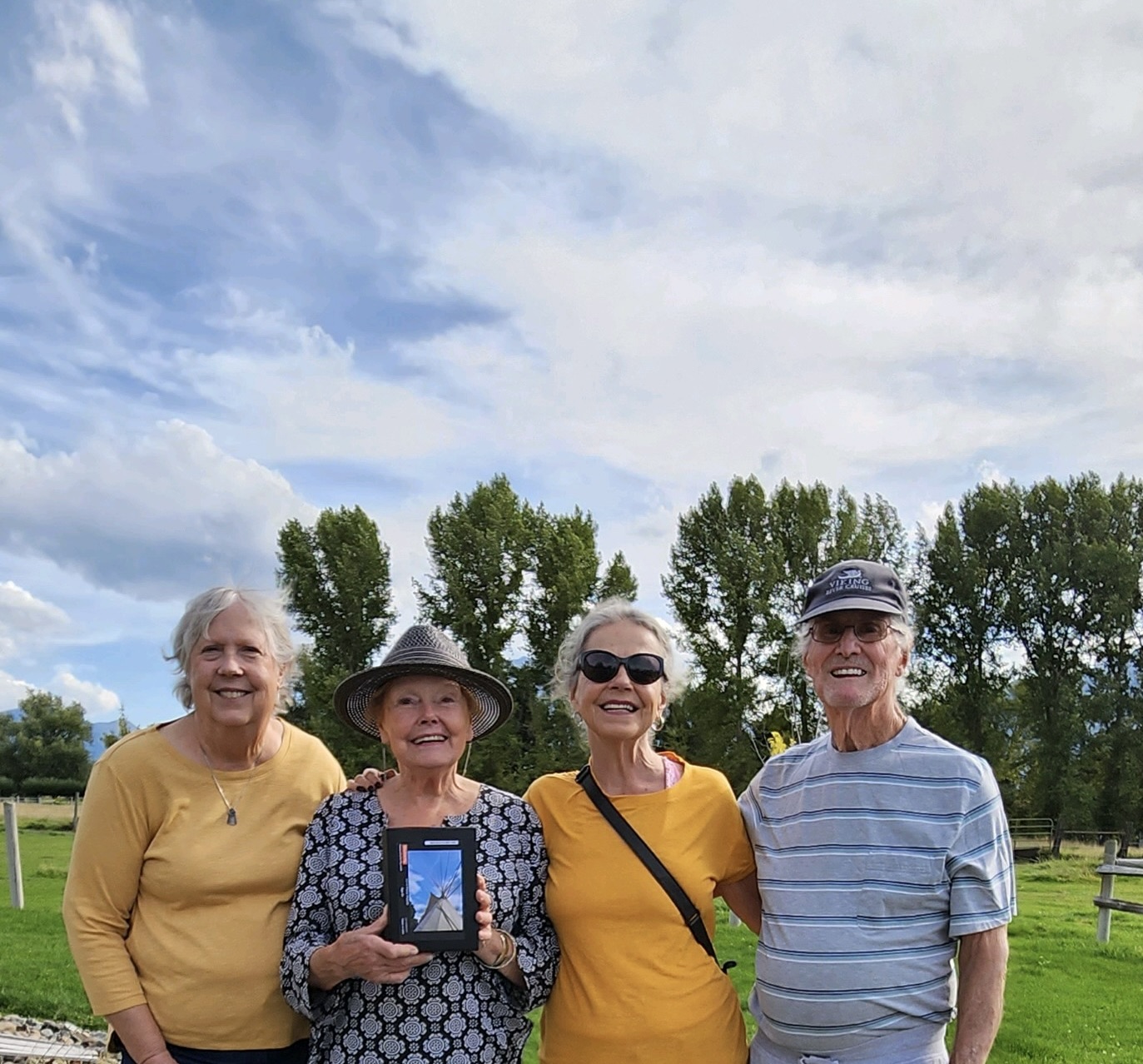 Left to right:  Robin Martin, me, Marcia, David Martin