October Member Meeting
---
Long time PNWS member Rip Caswell hosted our member meeting at his Firebird Bronze facility. The tour will include:
Firebird Bronze Foundry
Firebird 3D
Indio Metal Fabrication
---
Firebird Bronze Foundry, a full service foundry that provides a one-stop shop for all of artists' bronze art needs. Their artists specialize in custom fine art foundry casting and more. Firebird's artisans are experienced in a wide range of styles. They are artists as well as educators, helping create foundry-friendly works of art. Their goal is to give clients the best value along with the exceptional quality their work deserves.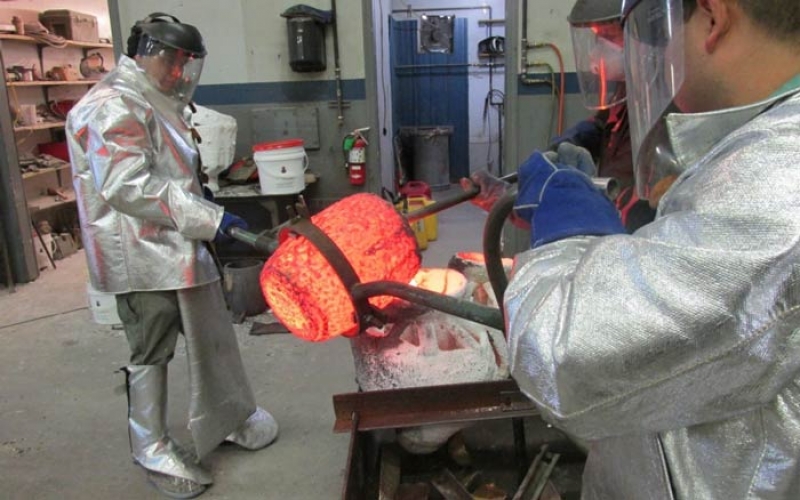 Rip Caswell is recognized as one of America's preeminent bronze sculptors. Caswell's artworks can be found in public spaces and private collections throughout the United States and abroad. Caswell's ability to capture and convey emotion through his sculpture is as distinguishable as the talent that makes his creations come to life. Many who behold his bronze figures are brought to tears by the range and the impact of sentiment felt. The passion and artistic aptitude that drives Caswell is embodied in every piece he creates. This remarkable quality has earned him a national reputation
---
Firebird 3D, operated by Chad Caswell, works in partnership with Firebird Bronze Foundry and provides the foundry's sculpture enlargement and reduction services, as well as digital design work.
Firebird 3D services include:
·Scanning of 3D forms
High-end 3D printing
CNC armature milling scaled to monument sizes
Traditional sculpting services
Indigo Metal Fabrication was established in 2015 in Willy and Amber's garage in Portland, Oregon. They've grown a bit since then but their values remain the same. They care about integrity in design, fabrication, and relationships. Specializing in custom pieces that are durable and inspired, they work with a variety of metals and techniques.
---