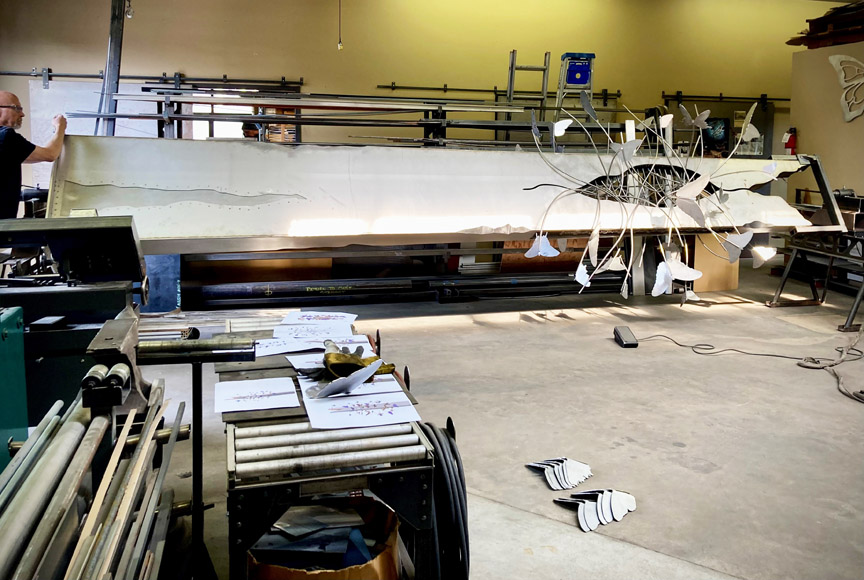 Cobalt DesignWorks – Dave Frei is working on fabricating their latest sculpture, Individually We Transform, Together We Soar. The artwork, designed by Jennifer Corio is for a park in Kirkland, Washington and will be installed in July. The desired theme for this project is Diversity, Acceptance, and Inclusion.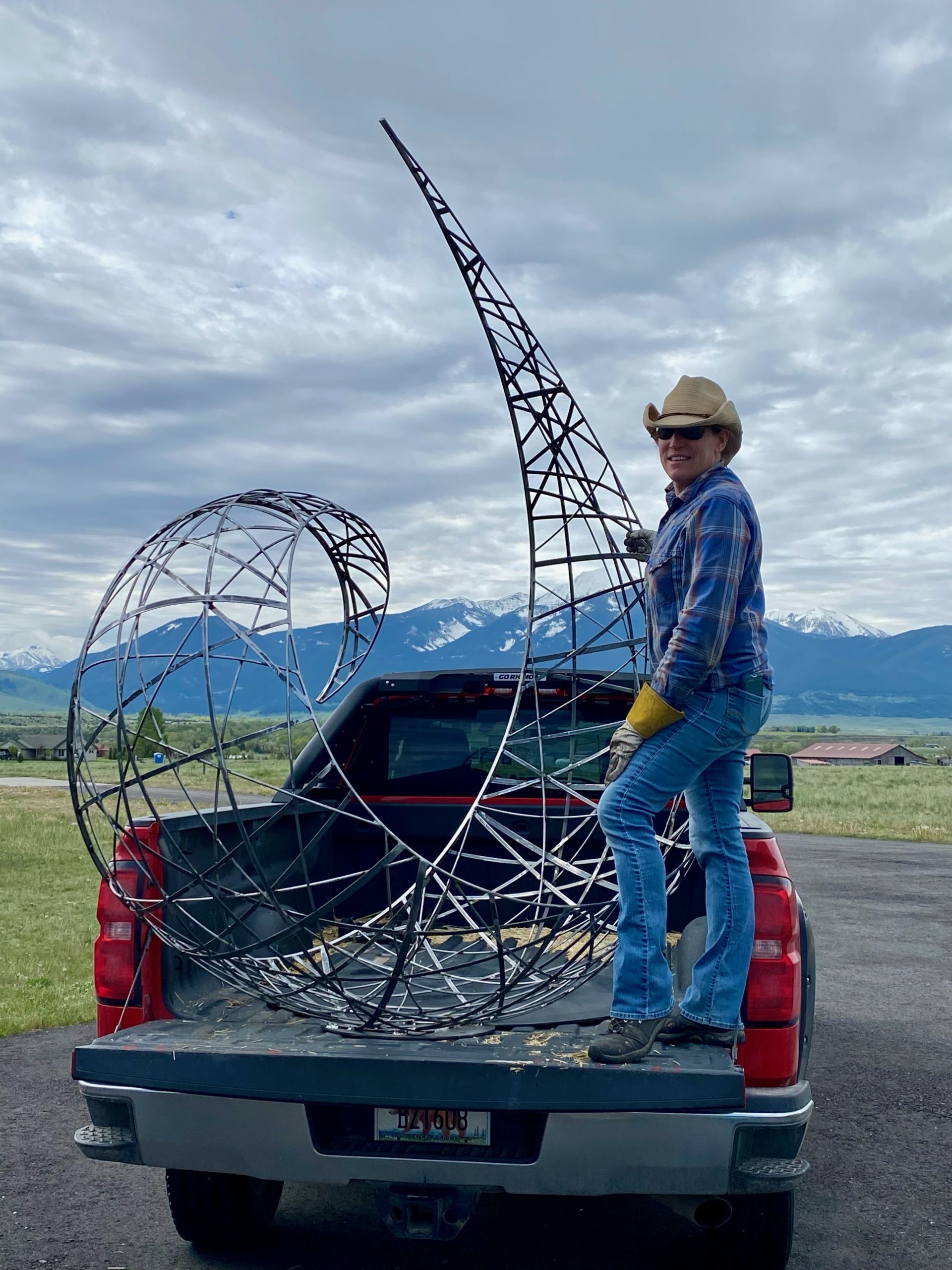 Jessica Bodner: Here is my "Nautilus 2 sculpture off to the paint shop"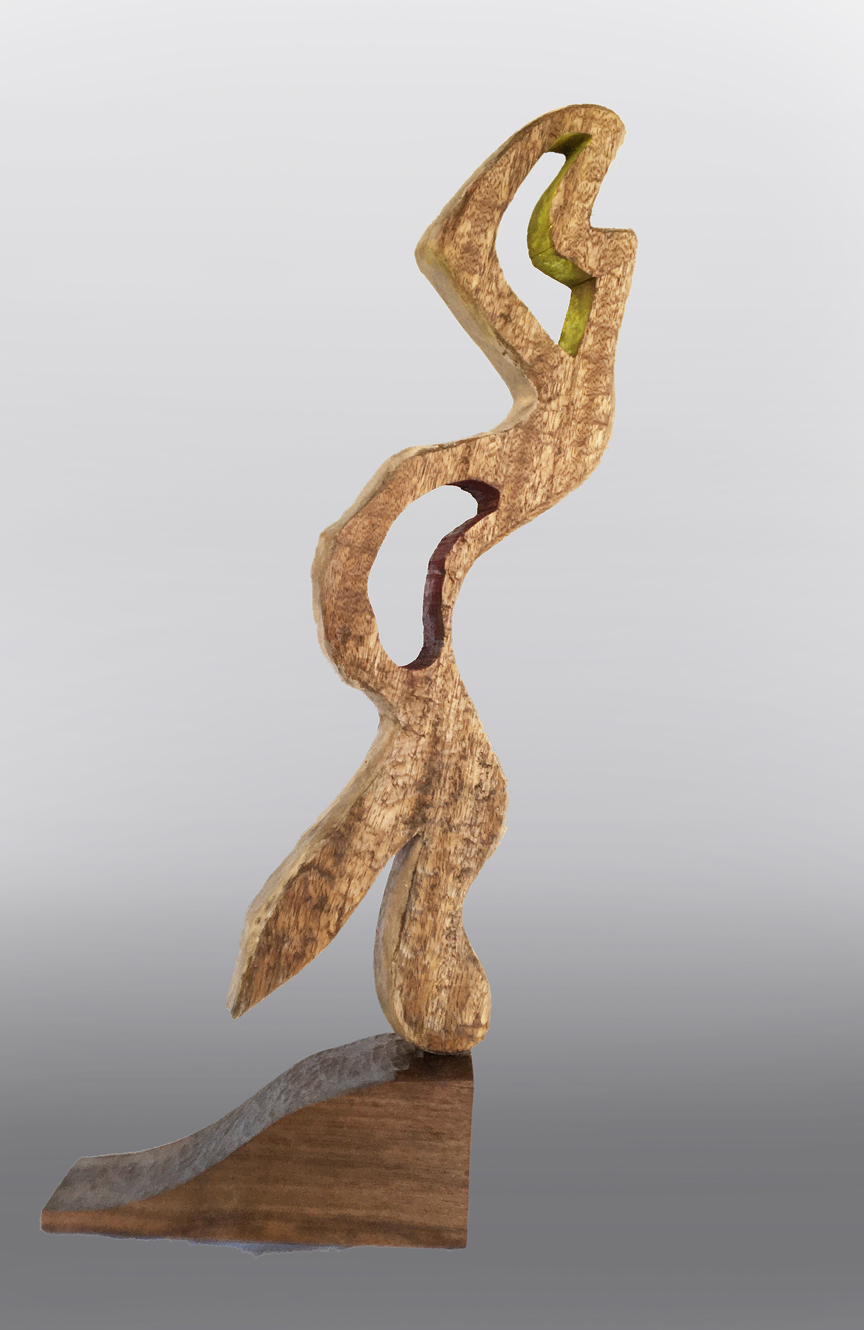 Robert McWilliams: Nude Descending a Staircase No. 1. The title is important because it is a parody of Duchamp painting: Nude Descending a Staircase no. 2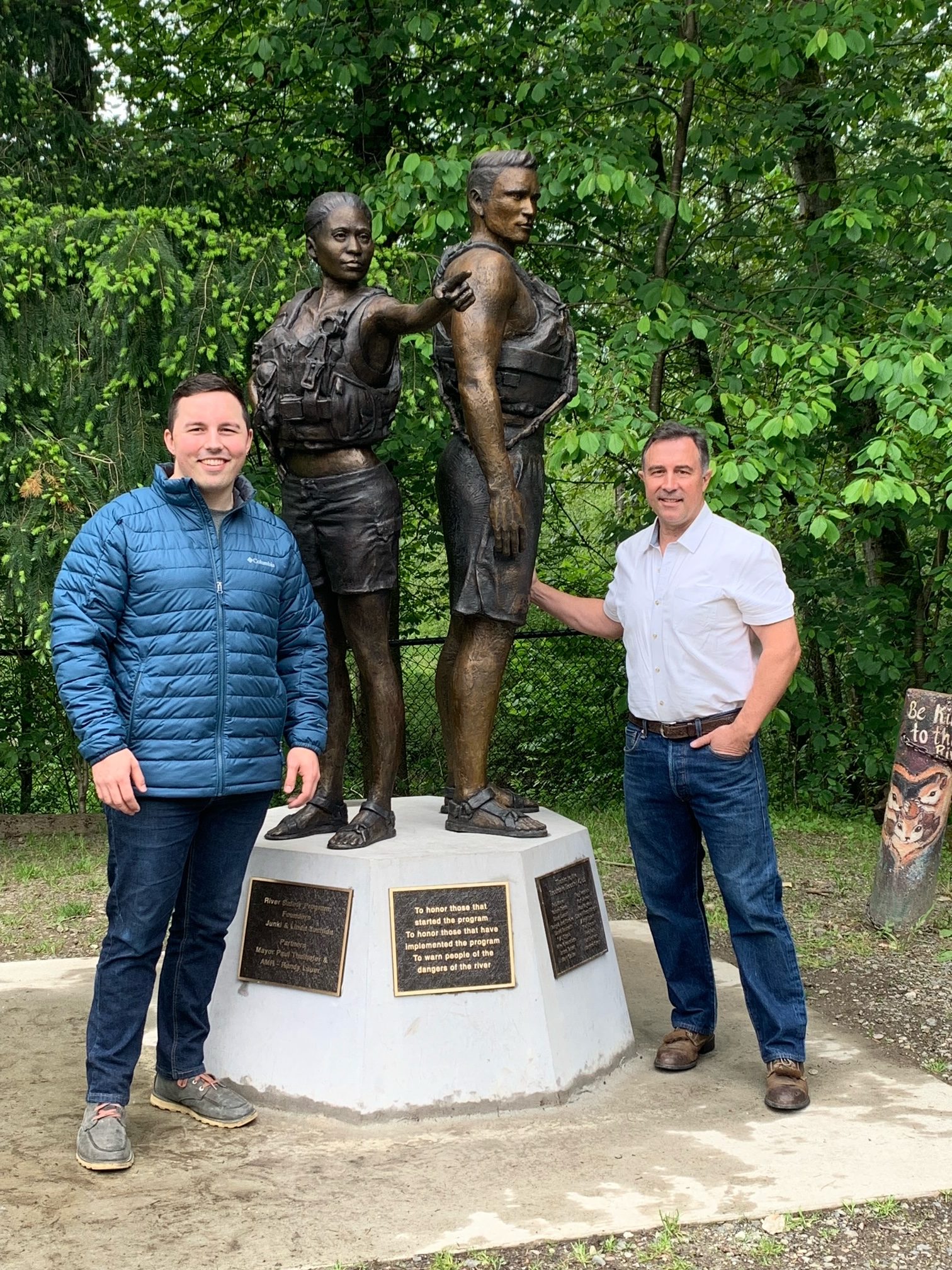 Firebird Bronze: Chad Caswell just installed this piece in Troutdale at Glen otto park to celebrate AMR river life safety program.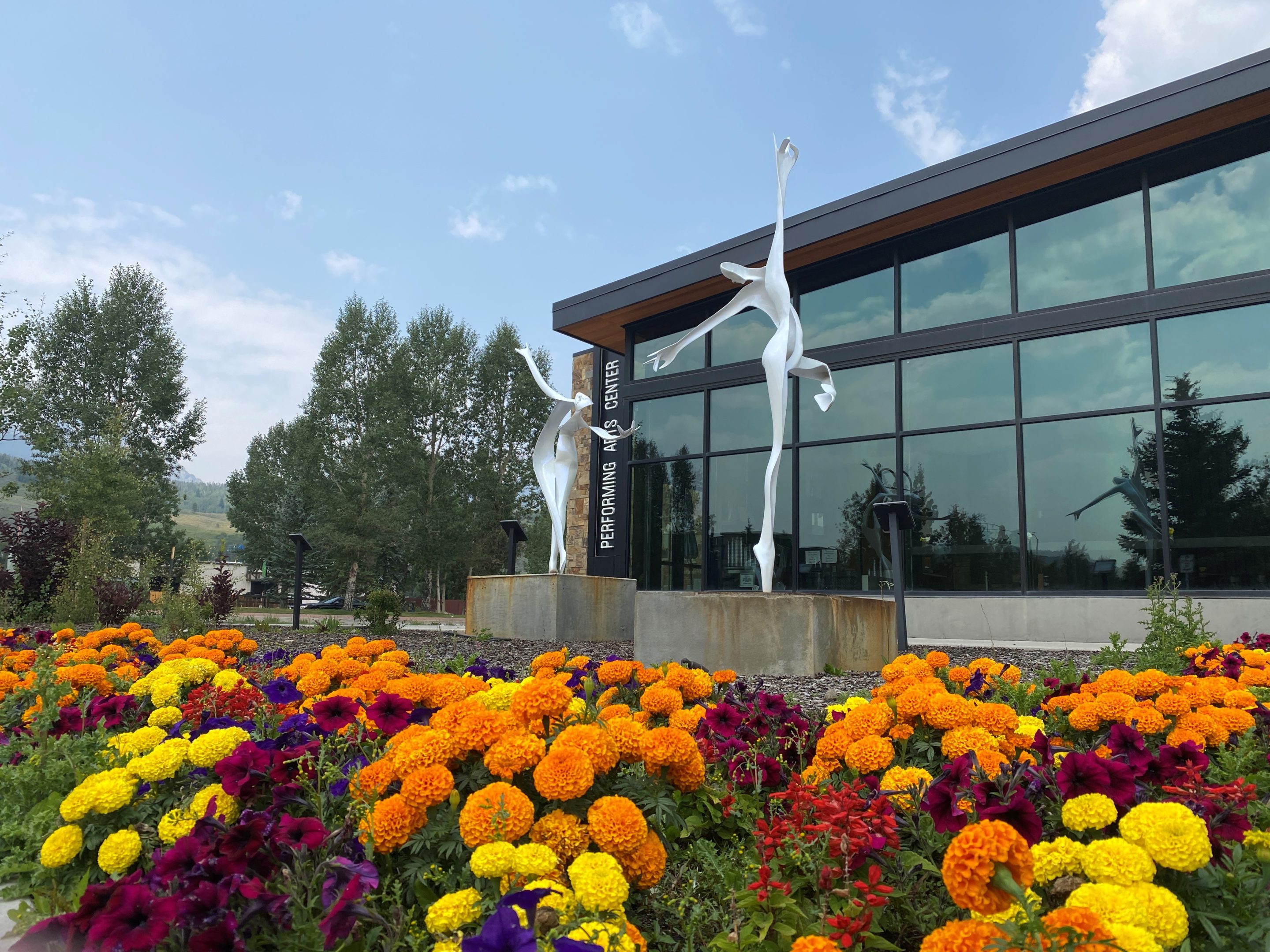 Harold Linke: The town of Silverthorne, Colorado, in the ski mountains completed the purchase of EnerJoy, three heroic abstract figurative sculptures, from Harold Linke on June 3, 2022, to grace its performing arts center. The dedication included three days of receptions parties and picnics for donors and friends.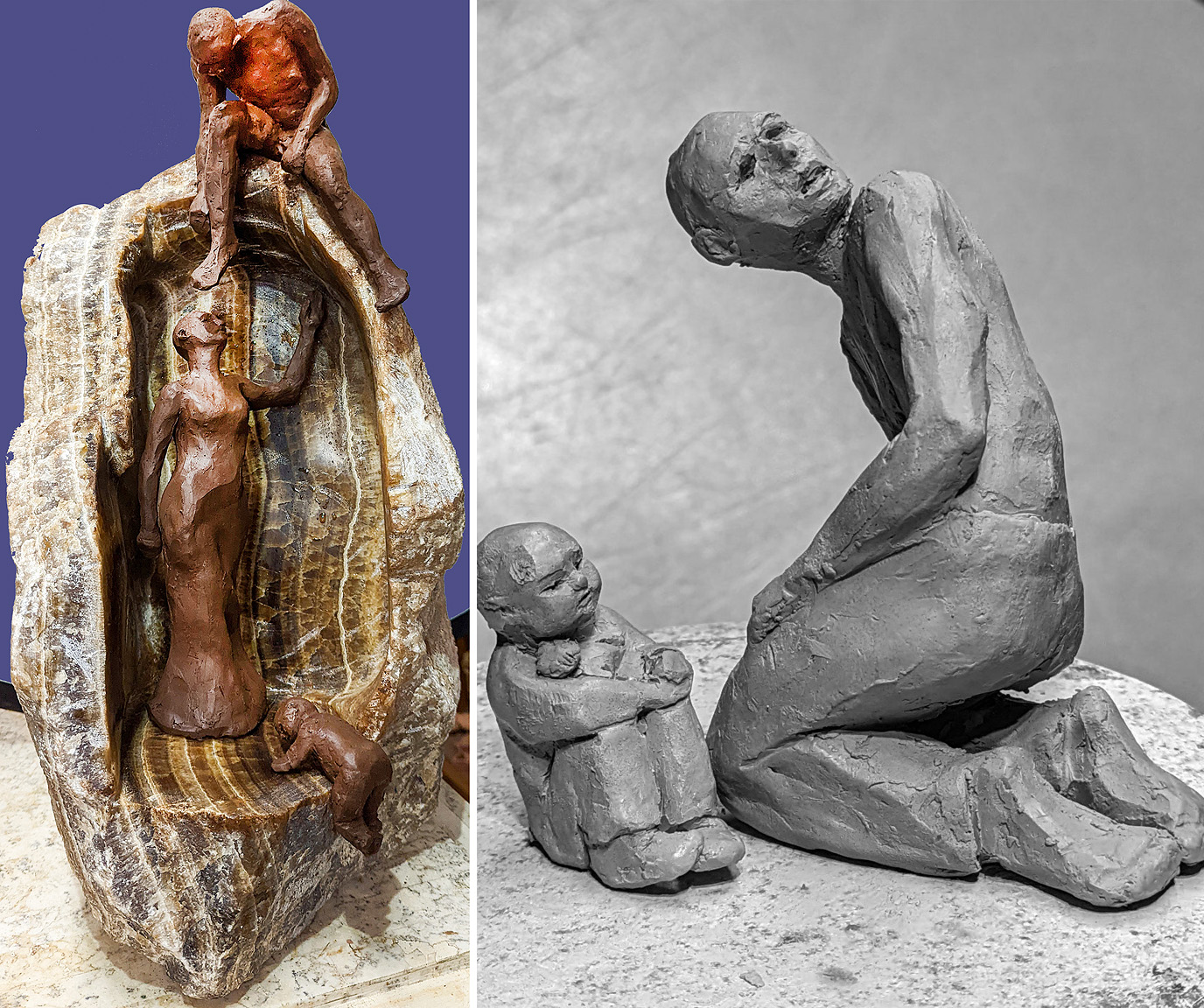 Bob Deasy and Connie Colter: Work in progress for Creative Collaborations show is a combination of onyx and ceramic.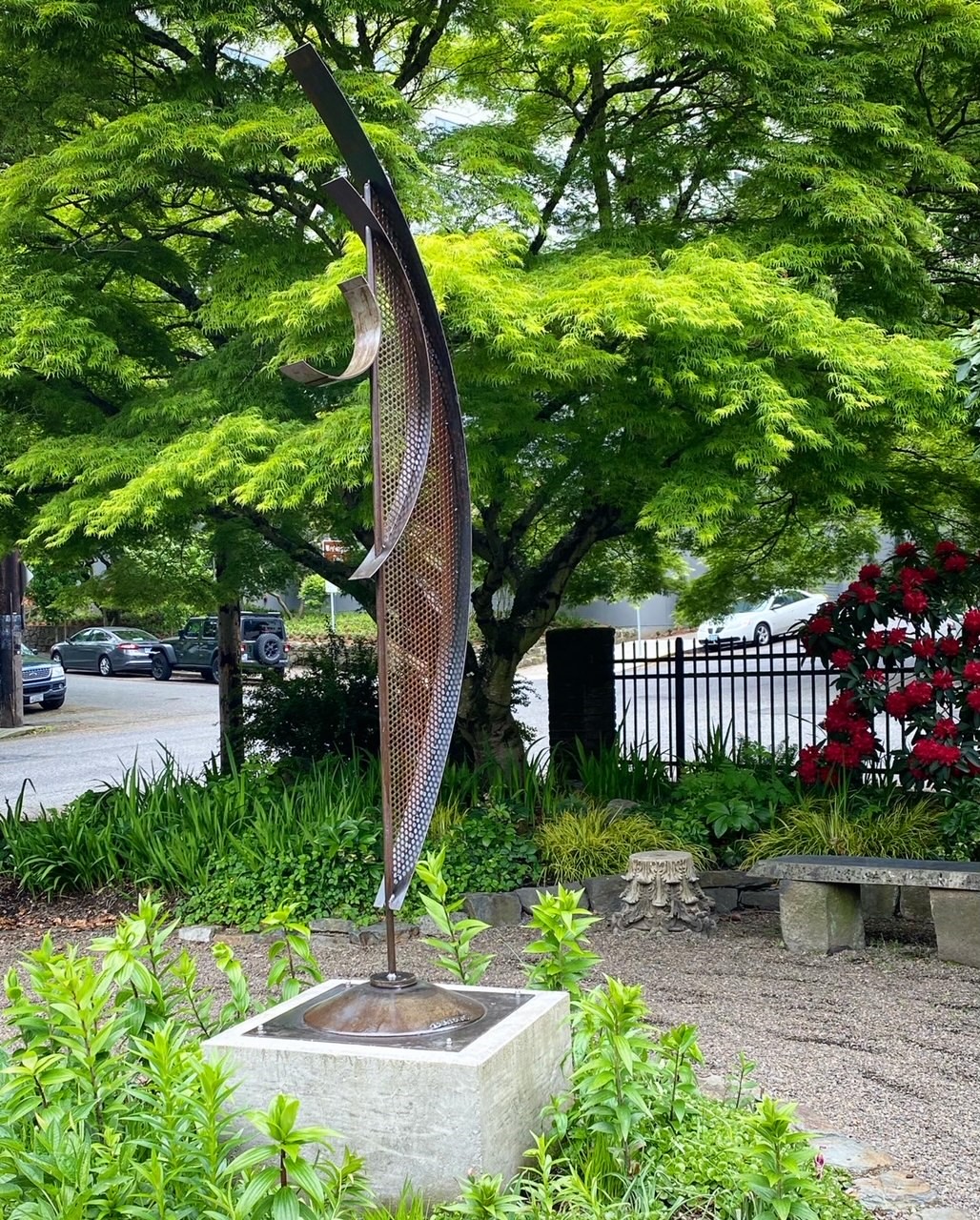 Shelly Durica-Laiche – Indio Metal Artshas installed one of her steel sculptures on the PNWS sculpture pad at Oregon Society of Artists.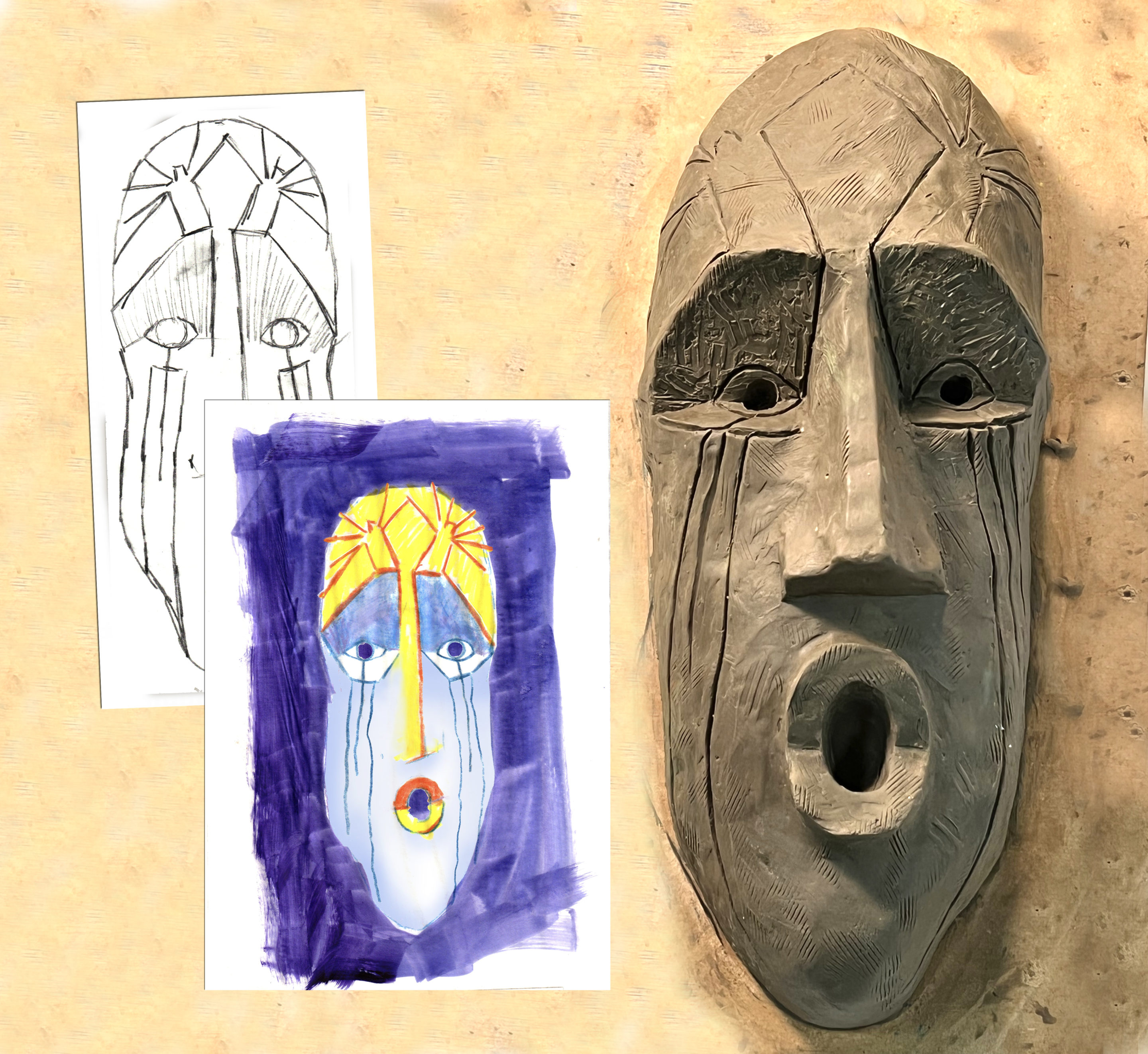 Chas Martin: Sketches and clay sculpture commissioned by Dell'Arte International in California. Mask to be cast in an edition of 3. One goes to California. One to Denmark. One to Zimbabwe.